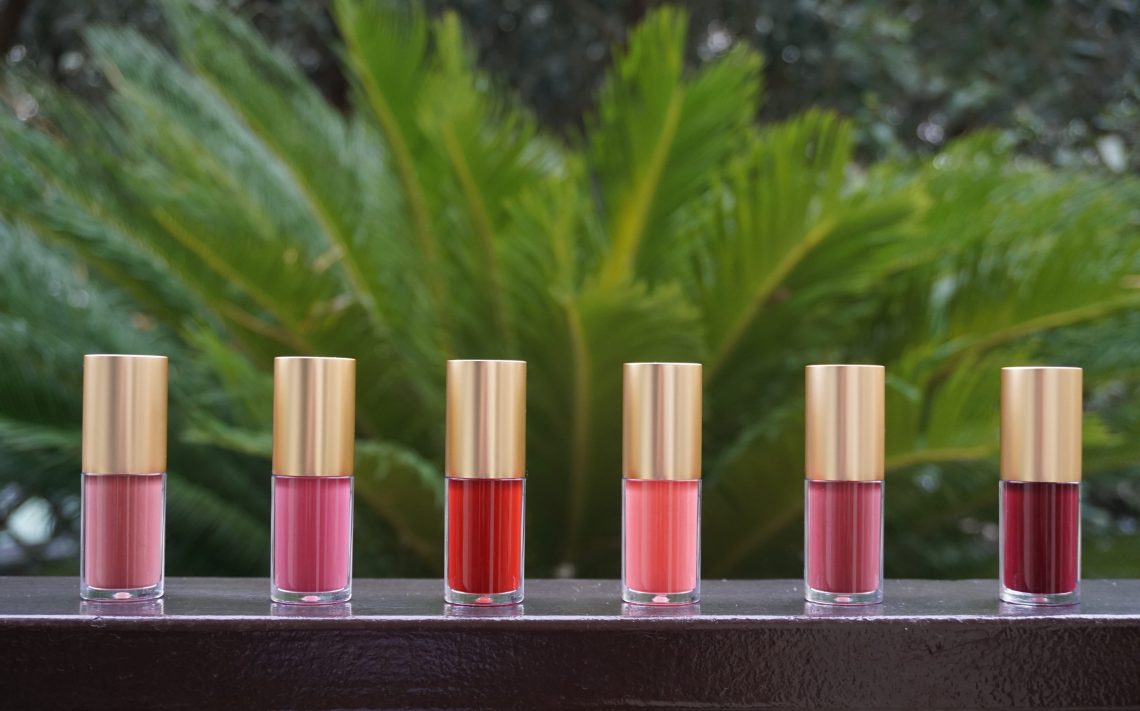 Lisa Eldridge Lip Glosses 2020 – Part 2
Hi there! I hope you are all doing well! Welcome to Part 2 of the new Lisa Eldridge lip collection 2020. Part 1 has more information regarding the lipsticks of this collection. So, today I am going to talk about the new Lisa Eldridge lip glosses, the first ones she has ever launched. The new Gloss Embrace Lip Glosses, as they are called, are available in singles and in lip kits (with the exception of one gloss). They are available in six shades, all of which are shades of Lisa Eldridge lipsticks. The newest shade of those is "Blush", as the Blush lipstick came out in the same 2020 collection.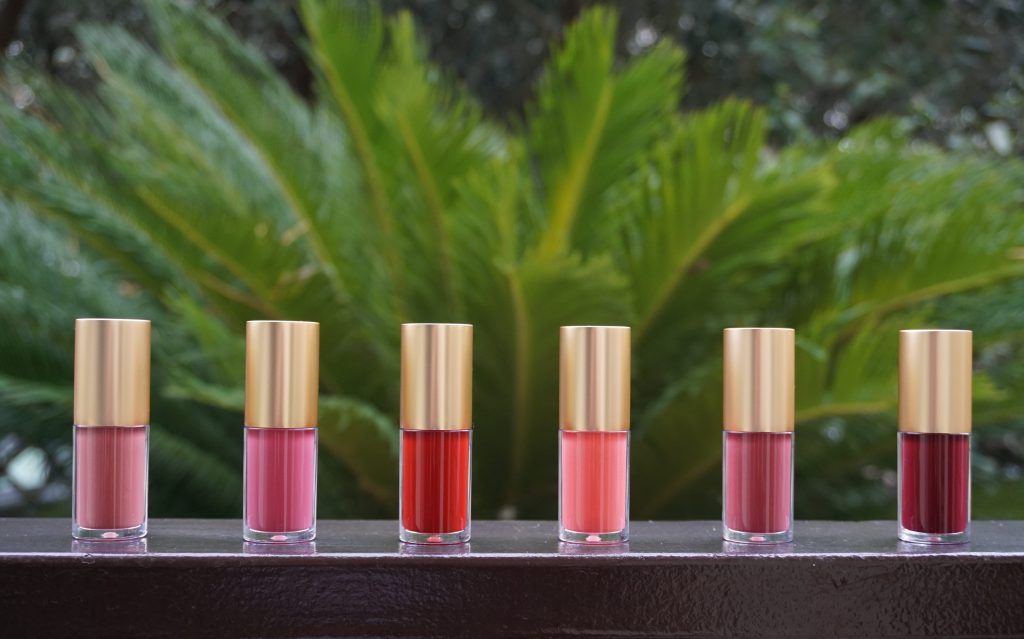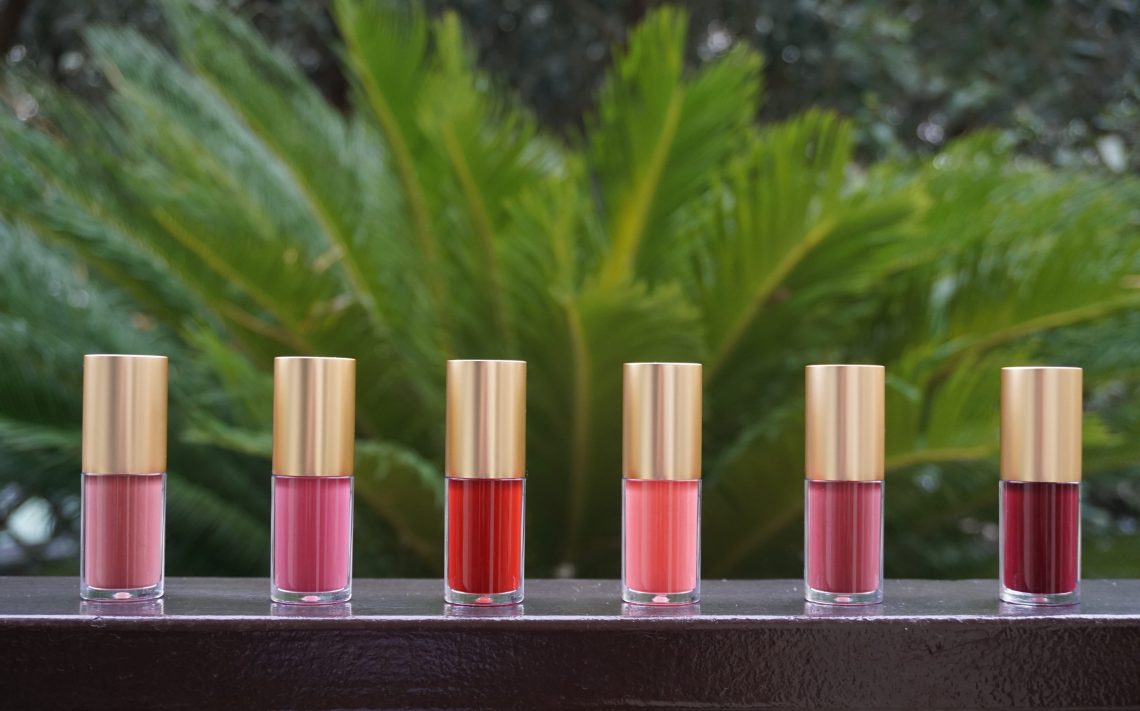 The lip kits which also contain the lip glosses, are five in total and are known as Fantasy Florals Lip Kits. They consist of a lipstick, a lip gloss, a lip pencil of the same shade, and a beautiful makeup bag. I bought two of those, and as the lip pencils are not available alone, I am going to show you the lip glosses, on top of their matching lipstick. Whenever I have the matching pencil, Ι used it, therefore using practically the whole kit.
Beauty Lip Gloss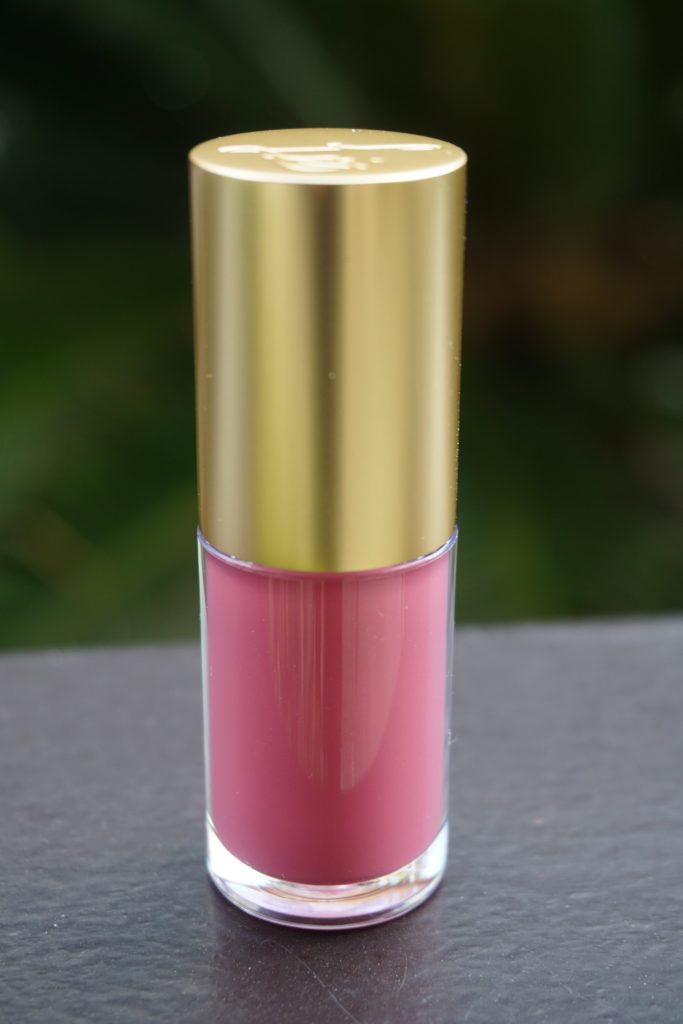 The Beauty Gloss Embrace Lip Gloss is one of the most wearables, easy-going colors, perfect for work. It is feminine and it makes you feel very polished. Beauty is a rose pink with cool undertones. In addition, I can detect a tiny bit of shimmer when I look at the bottle, but no shimmer is visible on the lips, it just looks gorgeous and shiny.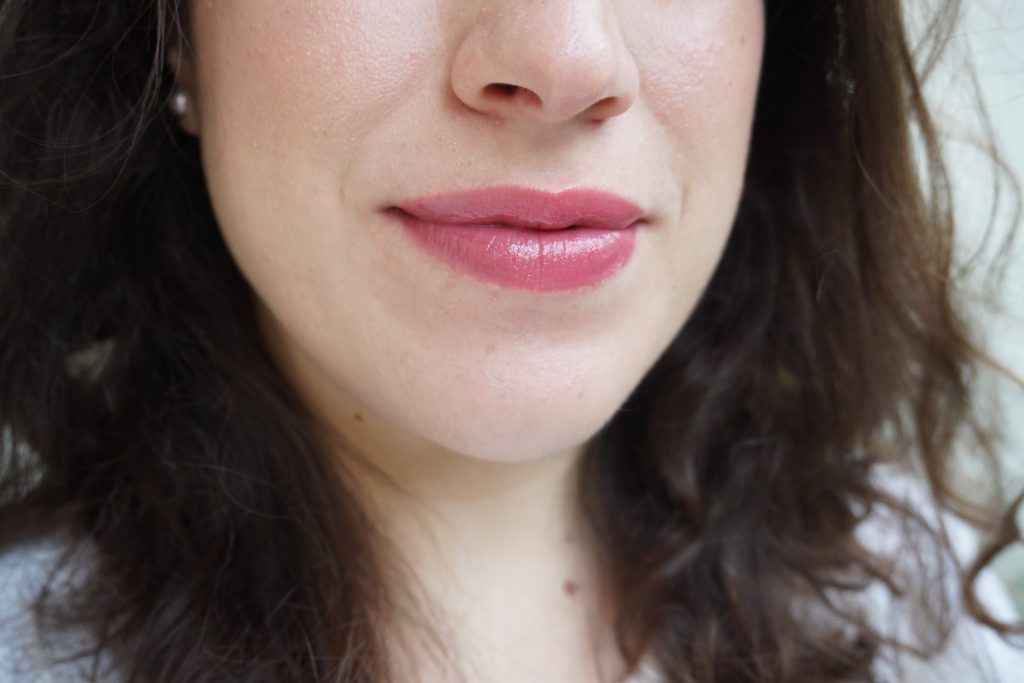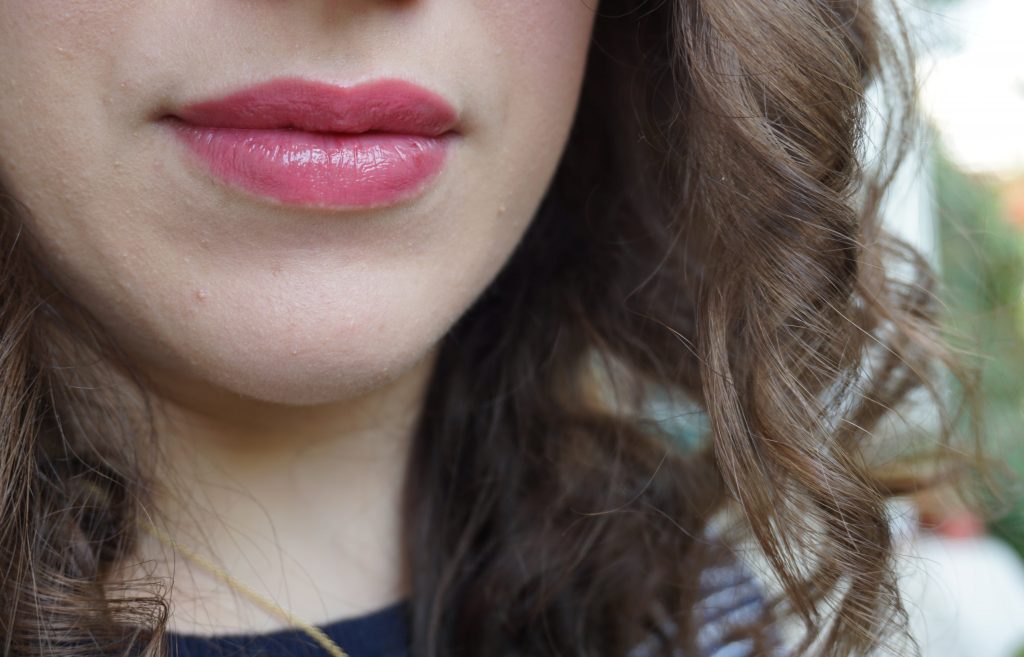 Beauty Lip Gloss on top of Velvet Beauty lipstick
Here is a picture of the Beauty lip gloss on top of the Velvet Beauty lipstick. You definitely get a more luscious look, I personally prefer it alone.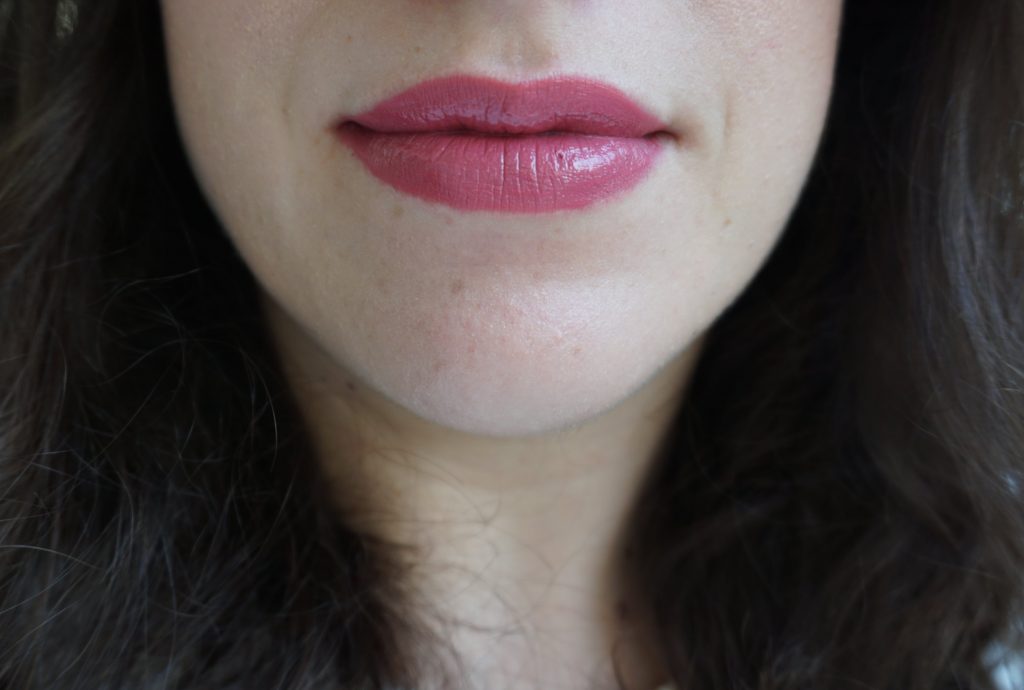 Muse Lip Gloss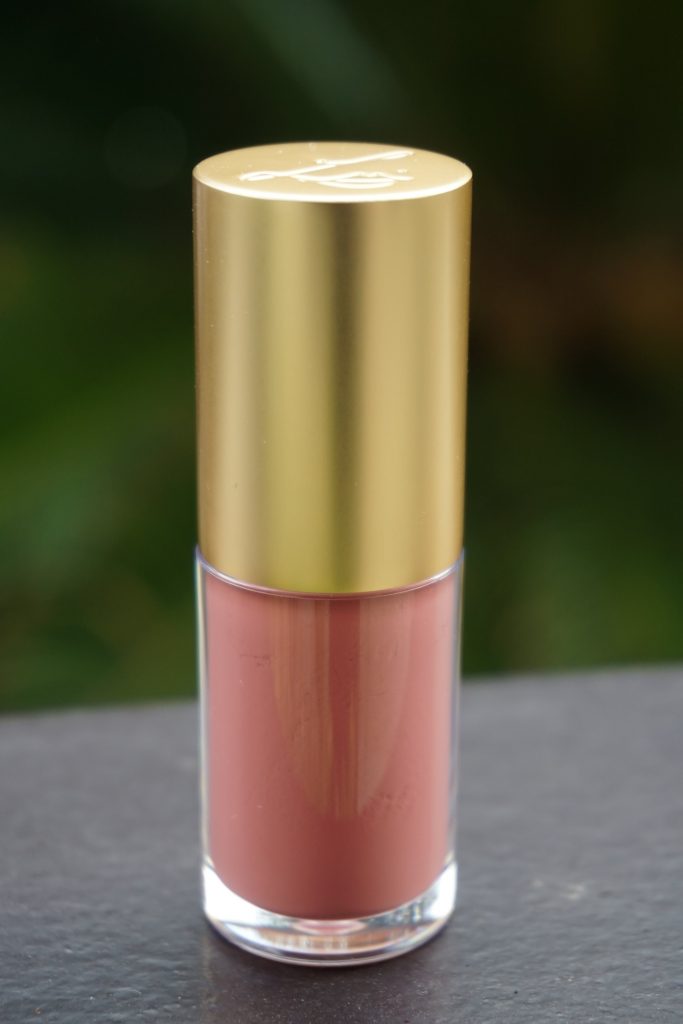 The Muse Gloss Embrace Lip Gloss is the most nude of the glosses. The color is an earthy neutral pink, which will probably match any eye makeup look you are going for. I find it looks best during the day, or with good lighting conditions. The reason why is the color is discrete and quite unique and I am not sure will show in poor lighting conditions.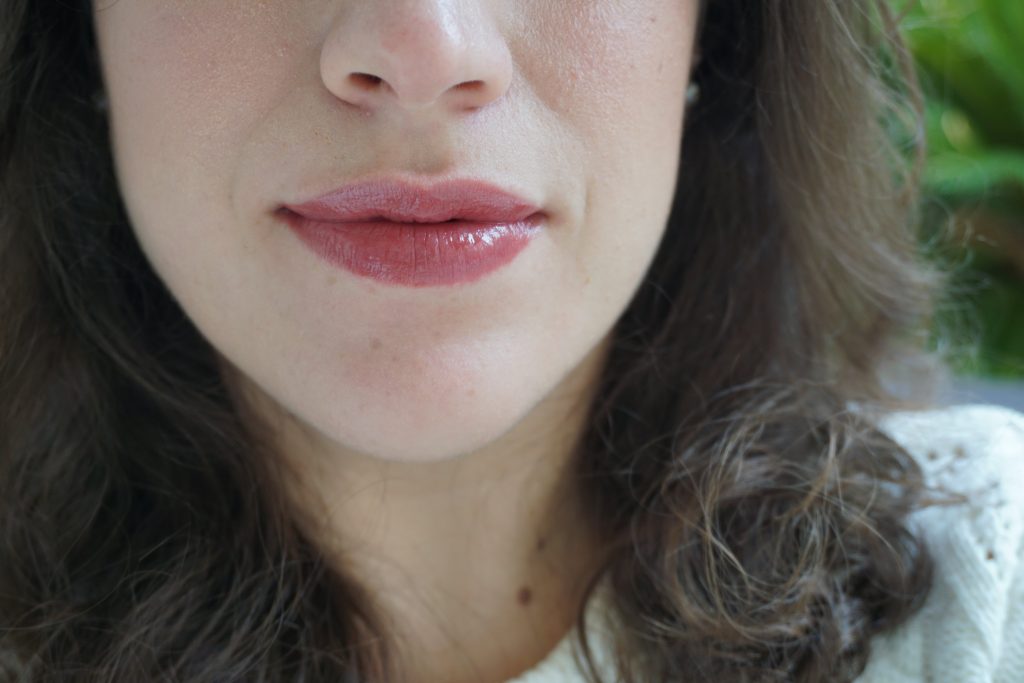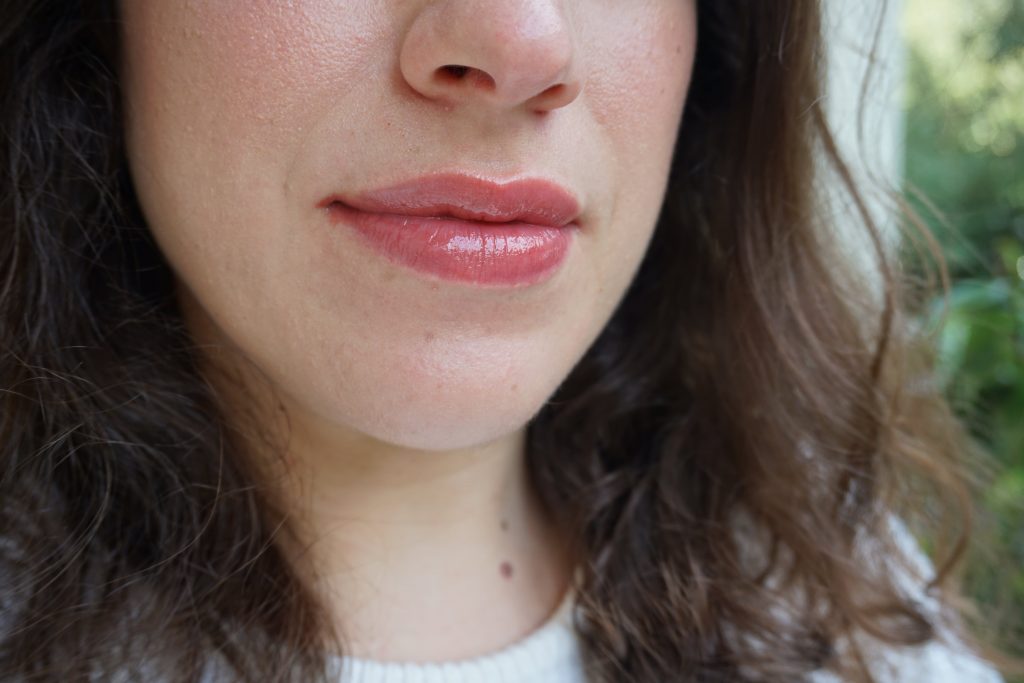 Muse Fantasy Floral Lip Kit (Muse lipstick, pencil, and gloss)
Velvet Muse Fantasy Floral Kit is one of the two kits I purchased. In the picture below I wear all three products and I think that this is now more of a statement lip.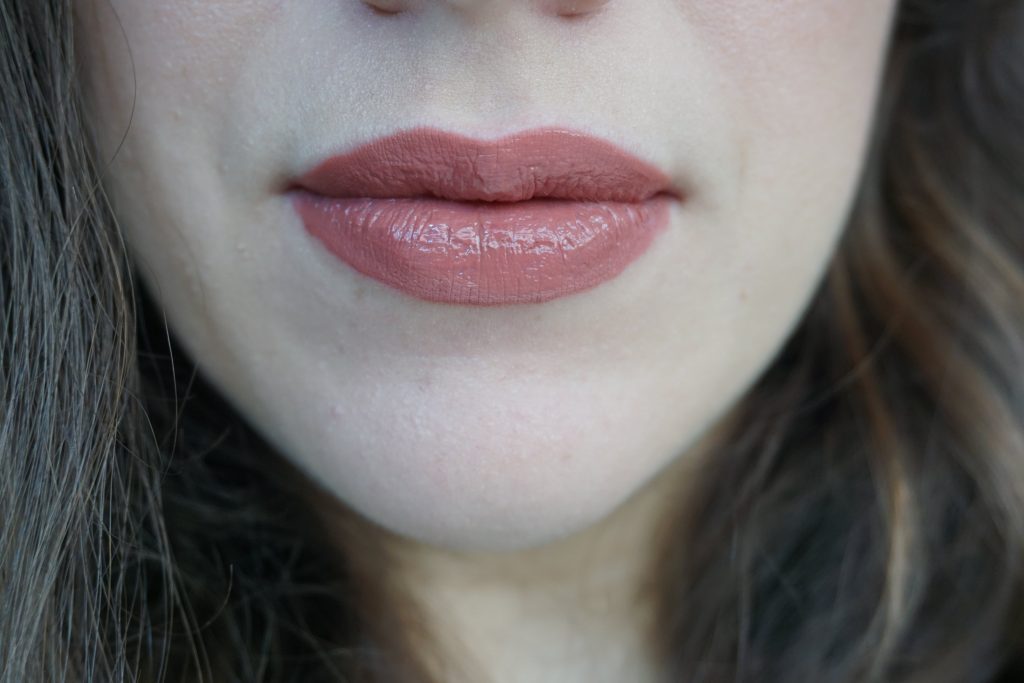 Go Lightly Lip Gloss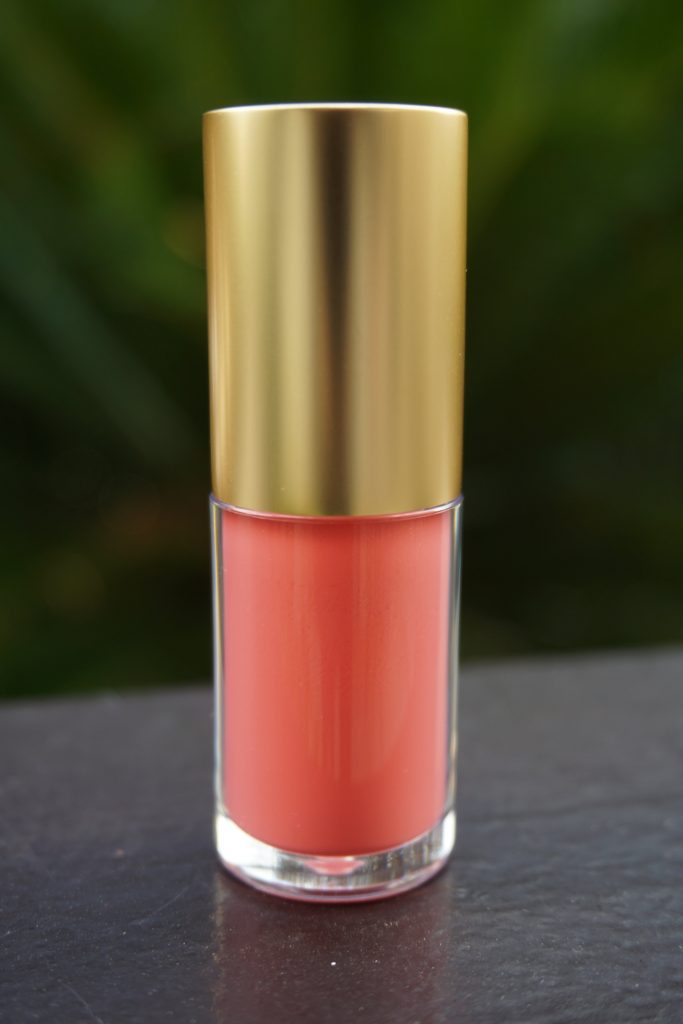 The Go Lightly Gloss Embrace lip gloss is a gorgeous salmon pink, with the lightest pigmentation of the lip gloss collection, and Lisa has said that it is the only one that it contains pearl in her collection launch video. It is also the one that doesn't come in a kit. I should mention though that Go Lightly lipstick came in the luxuriously lucent formula, which is a sheer one, and it did't make much of a sense to top this kind of lipstick with a gloss, or put a much more pigmented lip liner underneath. (You can find more about the Go Lightly lipstick and its story here!)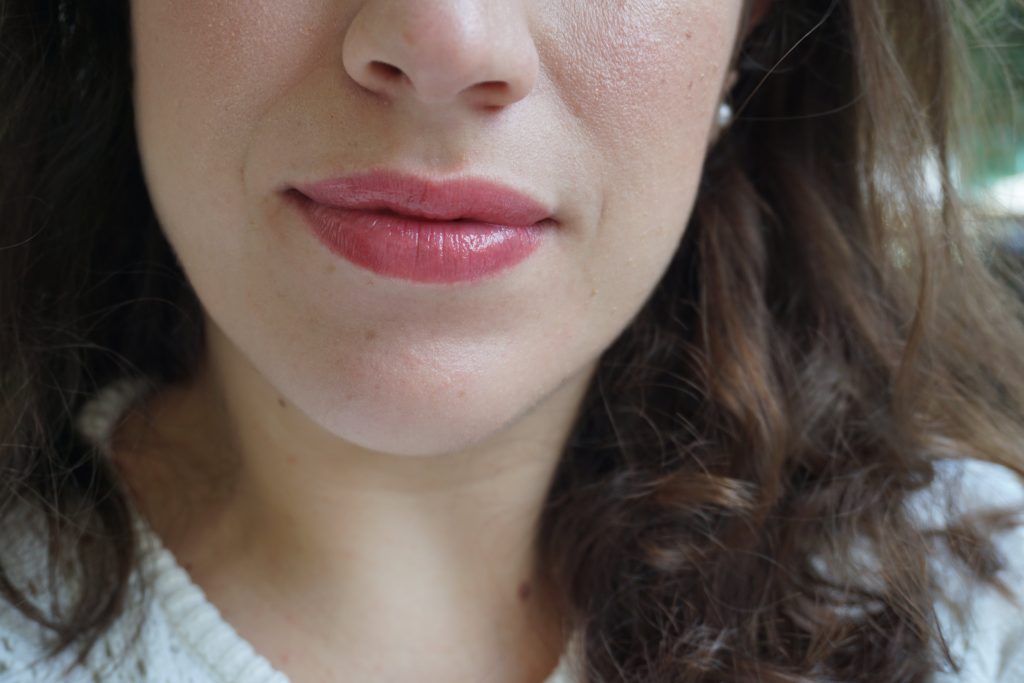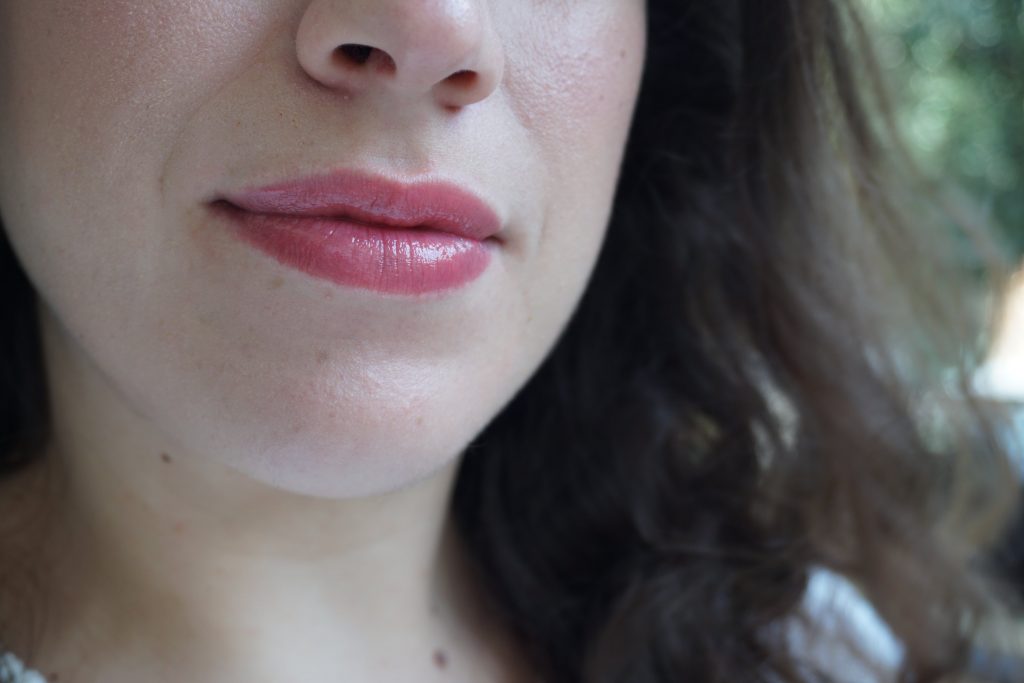 Blush Lip Gloss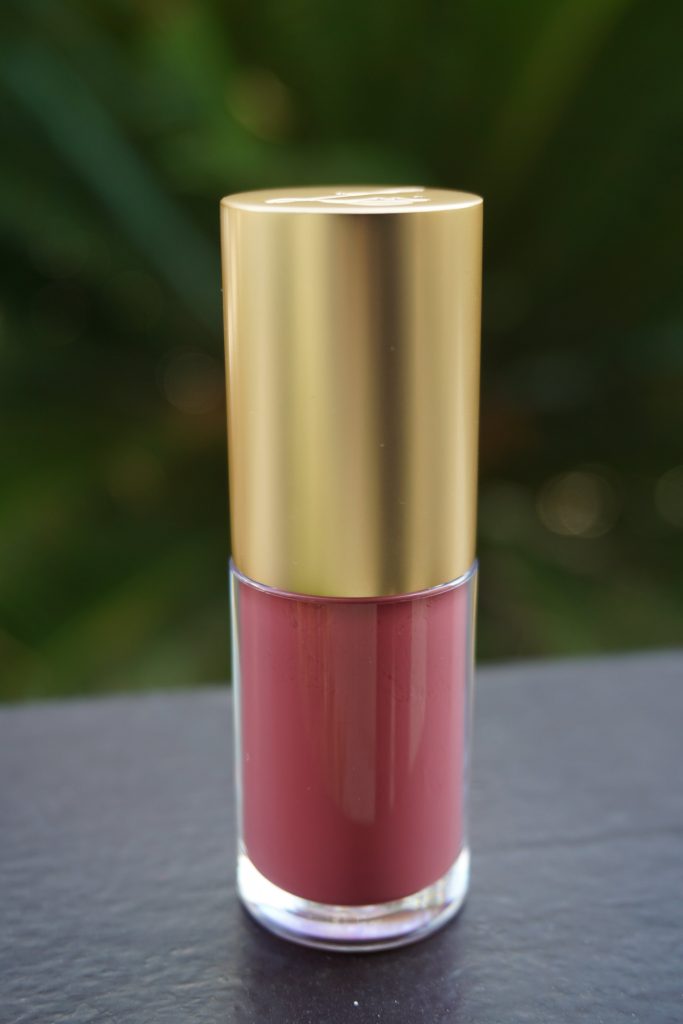 The Blush Gloss Embrace Lip Gloss is another pretty color of the collection, the fourth most wearable option. It is warmer than Beauty, rosier than Muse. Again, a very pretty and everyday color!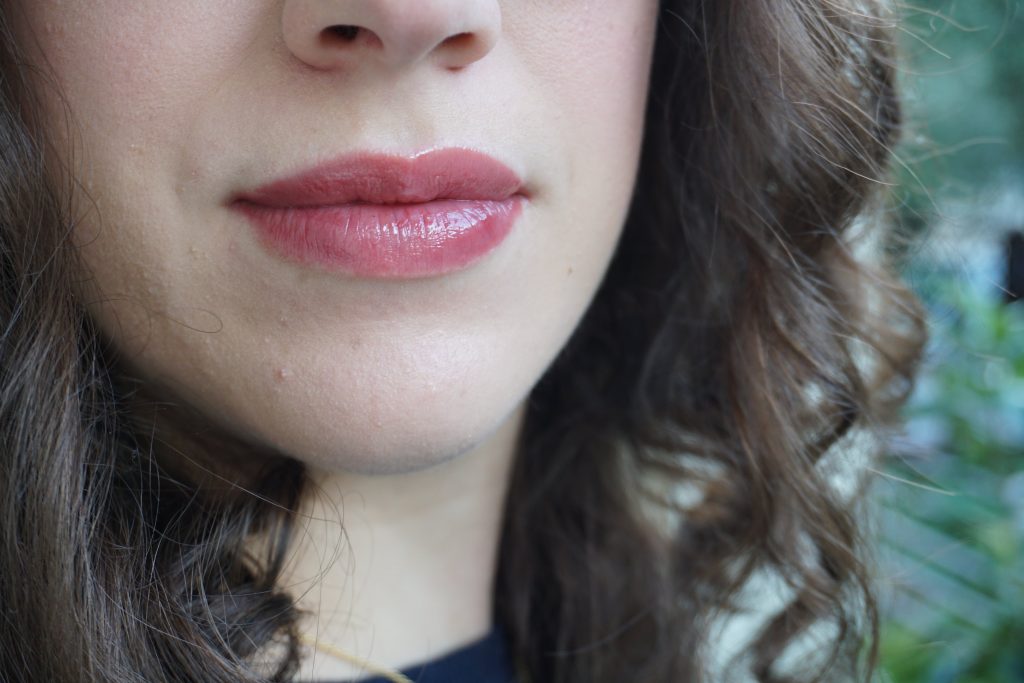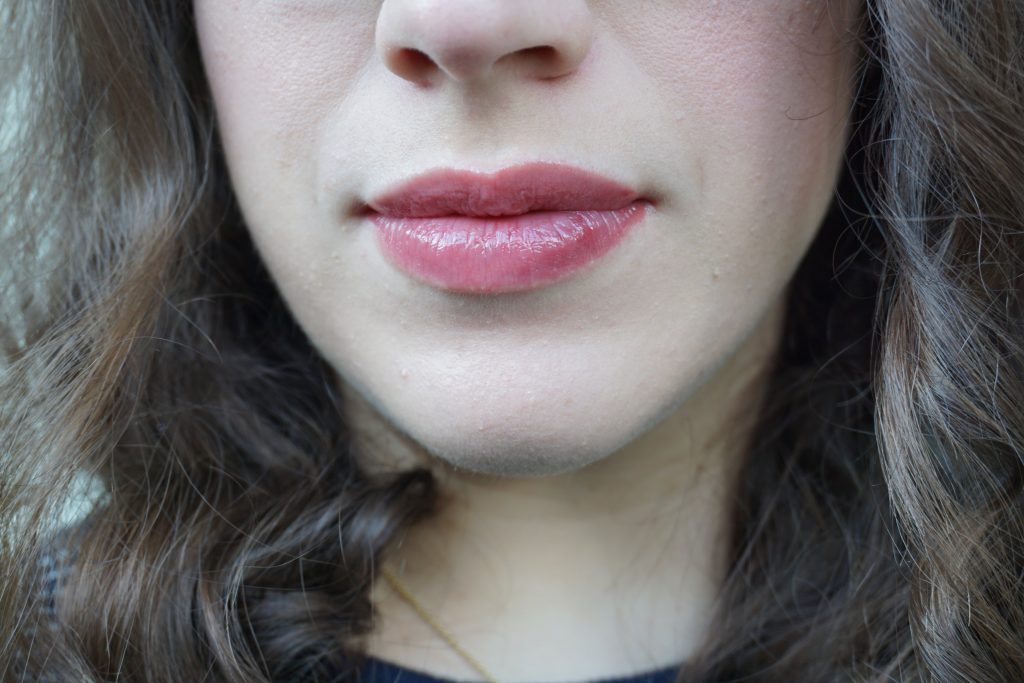 Blush Fantasy Floral Lip Kit (Blush lipstick, pencil, and gloss)
The Velvet Blush kit is the second one of the lip kits I bought. In the picture below I wear the Blush lipstick, lip liner, and lip gloss on top. Worn like that, Blush gloss gives the Blush lipstick a glossy and bolder appearance.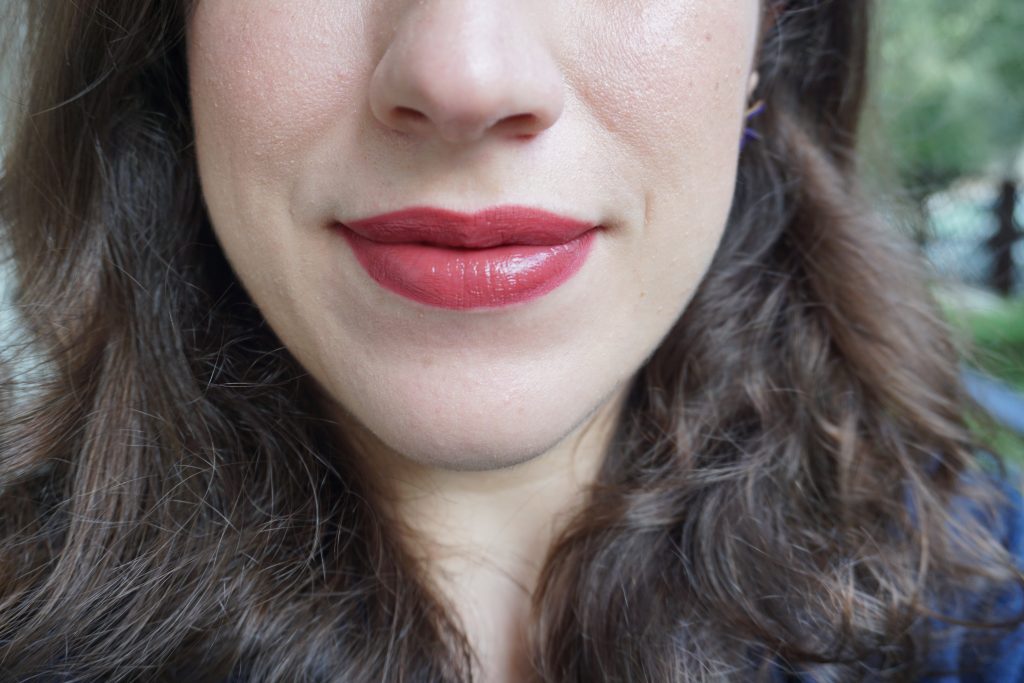 Ribbon Lip Gloss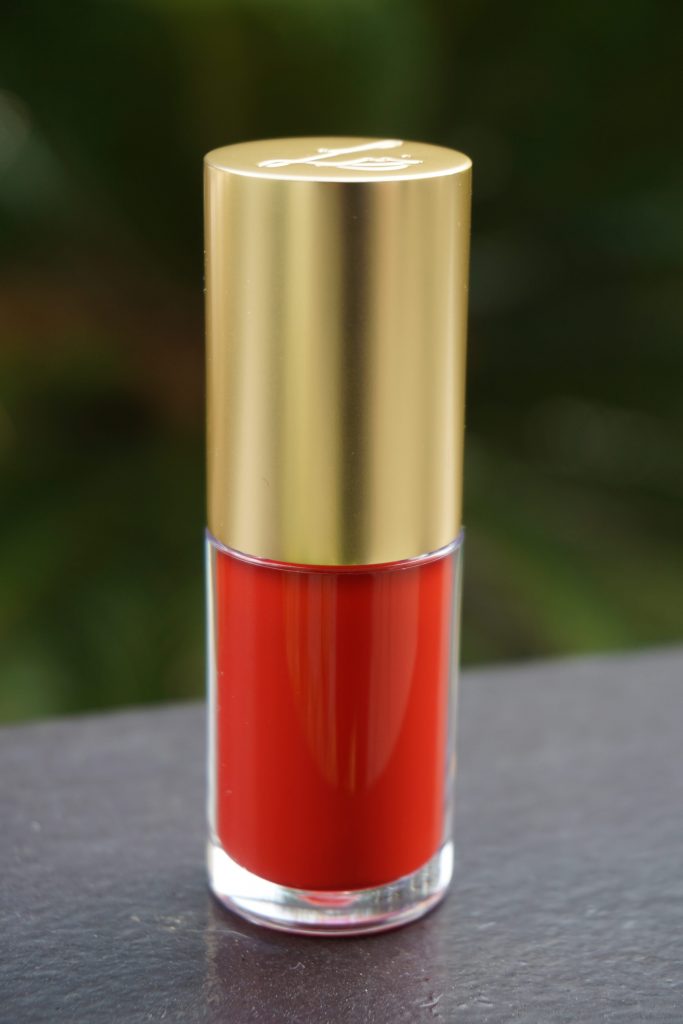 The Ribbon Gloss Embrace is a gloss that offers a jelly-like appearance on the lips. I think it looks very youthful and it is a very nice idea for the Christmas holidays since it is a red lip but not a classic one. You can wear it on more occasions than you would with a very pigmented red lip.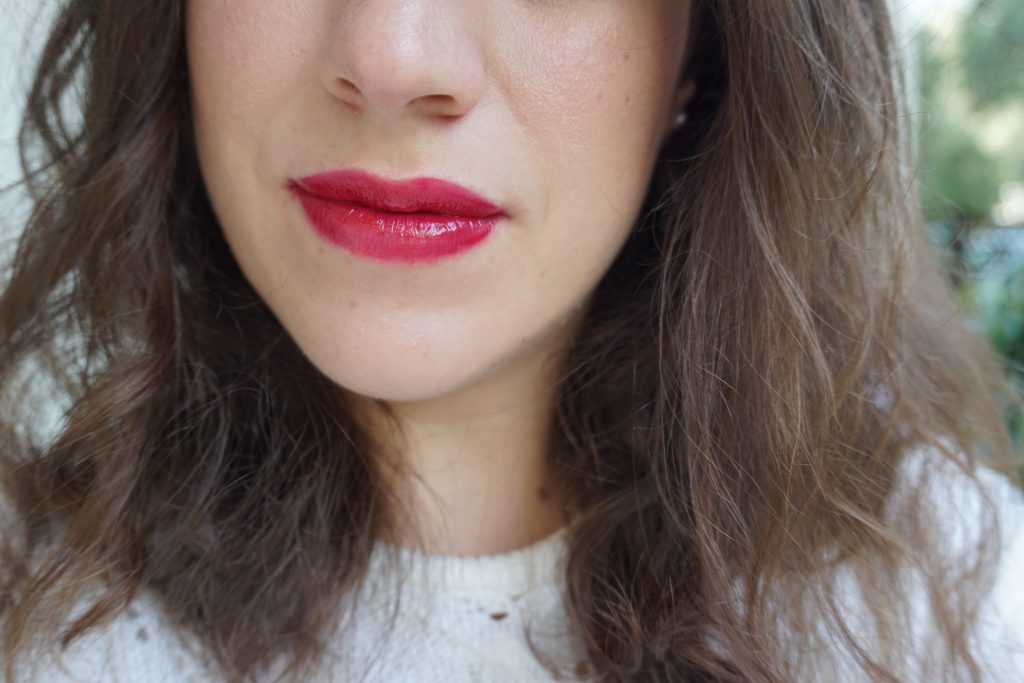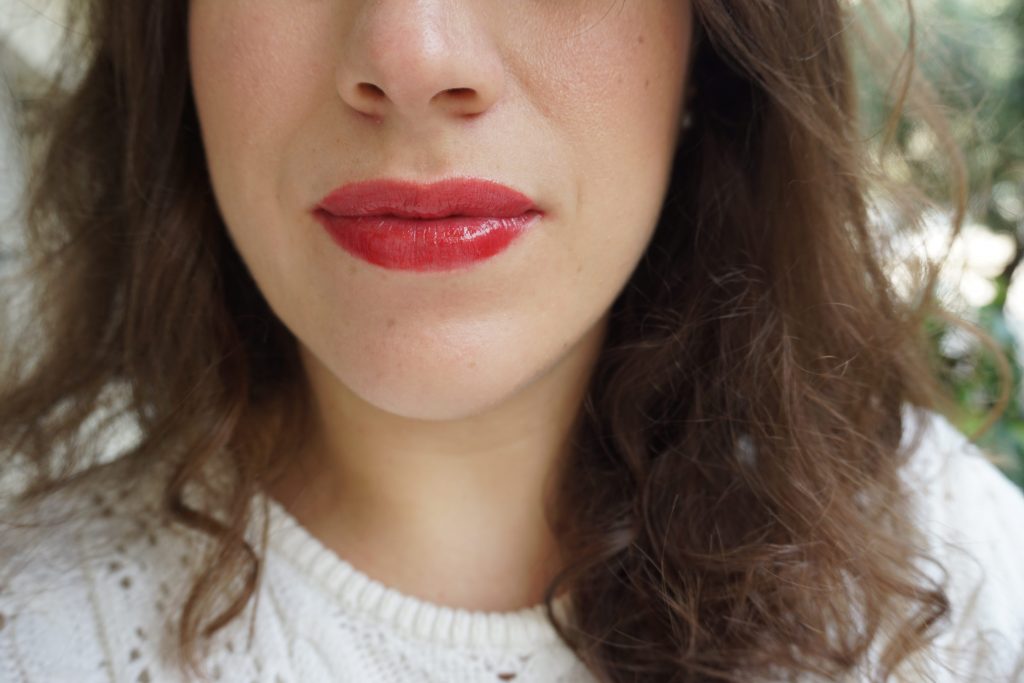 Ribbon Lip Gloss on top of Velvet Ribbon lipstick
If you apply the ribbon gloss on top of the true velvet ribbon lipstick you get a full-on luscious red lip, channeling Merilyn Monroe vibes!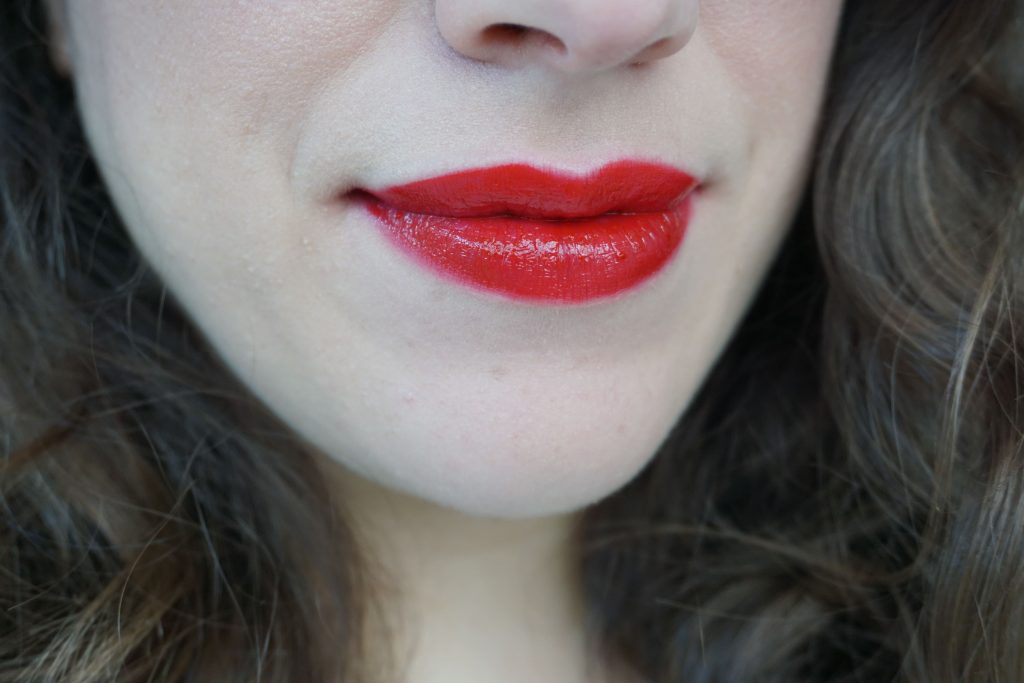 Myth Lip Gloss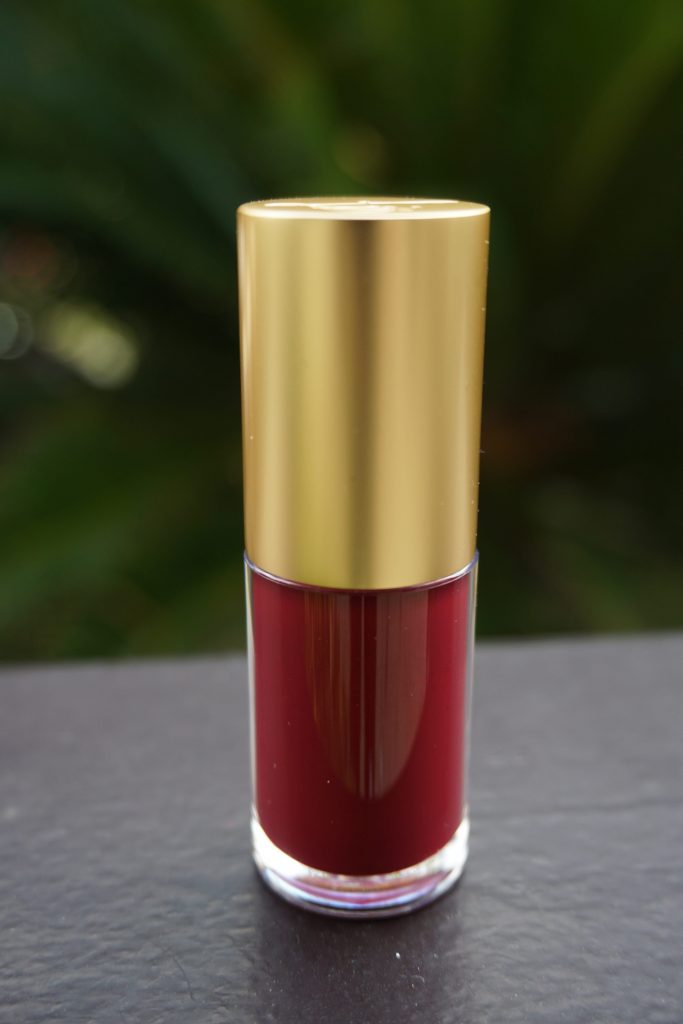 Myth lip gloss is a mulberry colored gloss, it is more wearable than the Myth lipstick, and I think it is more youthful too. You have to be careful when applying it though with the edges of your lips because it is the most pigmented color and you might need to have in hand a cotton swab to correct any bleeding!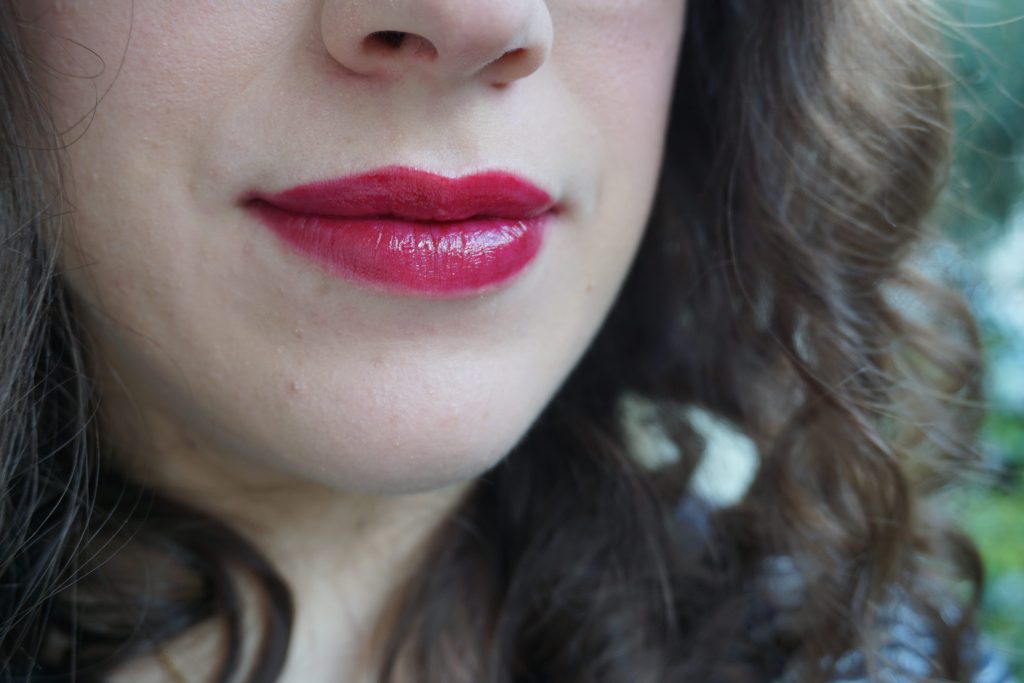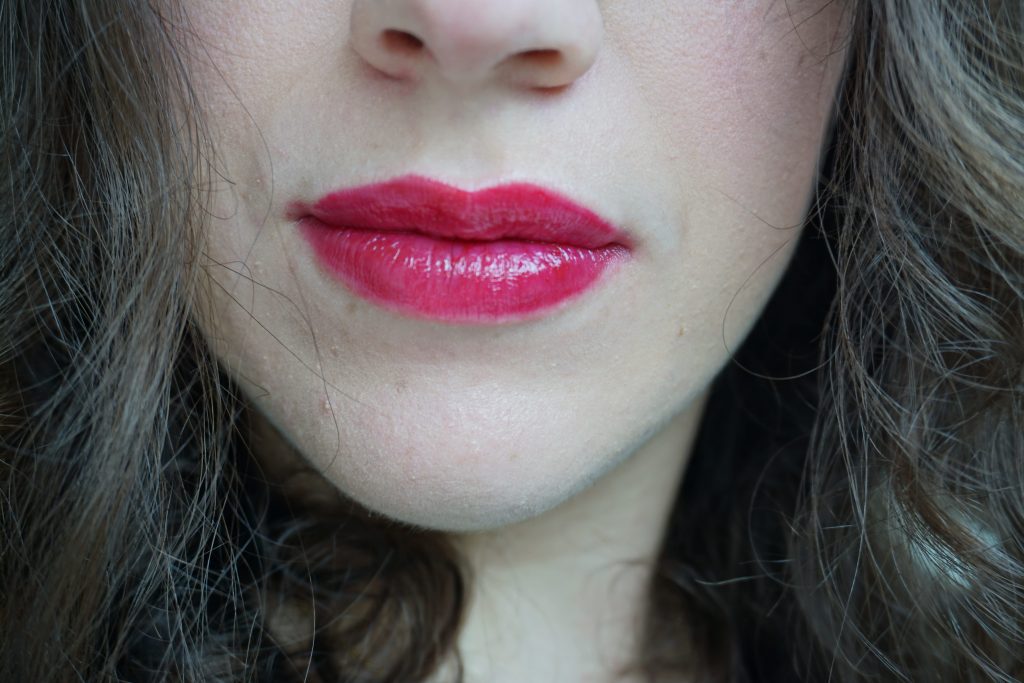 Myth Lip Gloss on top of Velvet Myth lipstick
True Velvet Myth and gloss are the boldest/darkest you can go in this collection! The combination makes your teeth look extra white! I like this look very much and again I think it is a holiday/party look that goes beyond the ordinary red looks.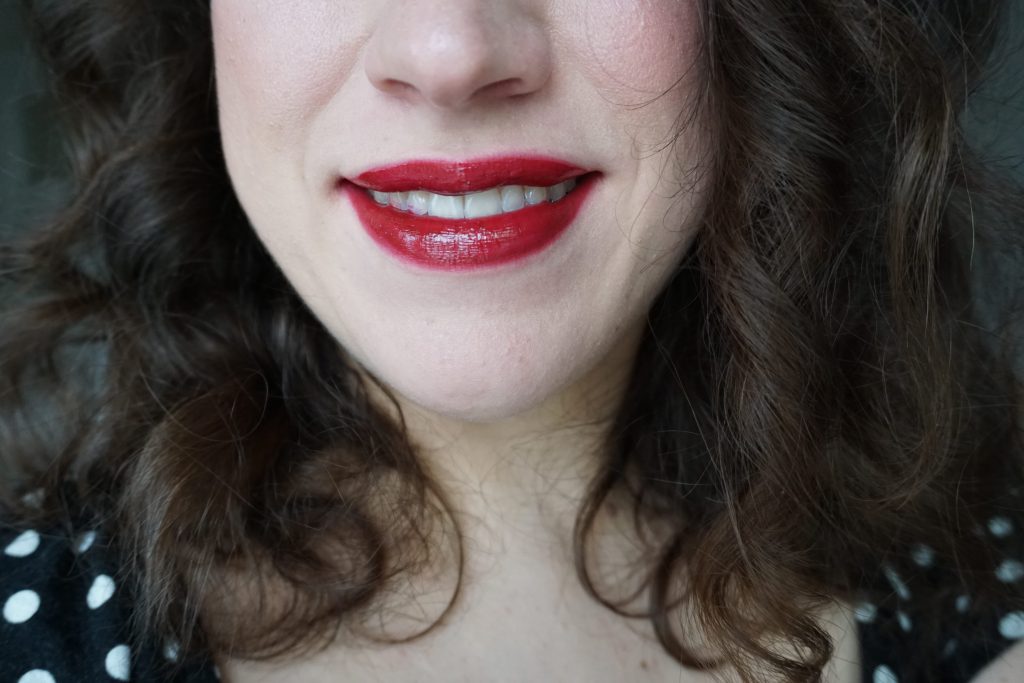 Formula
The formula of the glosses is very, very nourishing and hydrating! According to Lisa's website, the glosses contain wild mango kernel butter, acai berry oil, sunflower seed oil, and vitamins A, C, D, and E.
When you apply the glosses on the lips, it feels like having put on a hydrating treatment. When you press your lips together they don't stick. However, it is a lip gloss formula, don't expect it to be something like a thin lip balm, but this is what gives the product some grip and longevity on the lips.
The longevity of the glosses on me is about 4h. Mind that I have very dry lips at the moment, and they suck every bit of moisture they can find! They wear out nicely and the color remains as a nice stain on the lips.
The pigmentation is light for the Go Lightly lipgloss, high for the Myth gloss, and medium for the rest.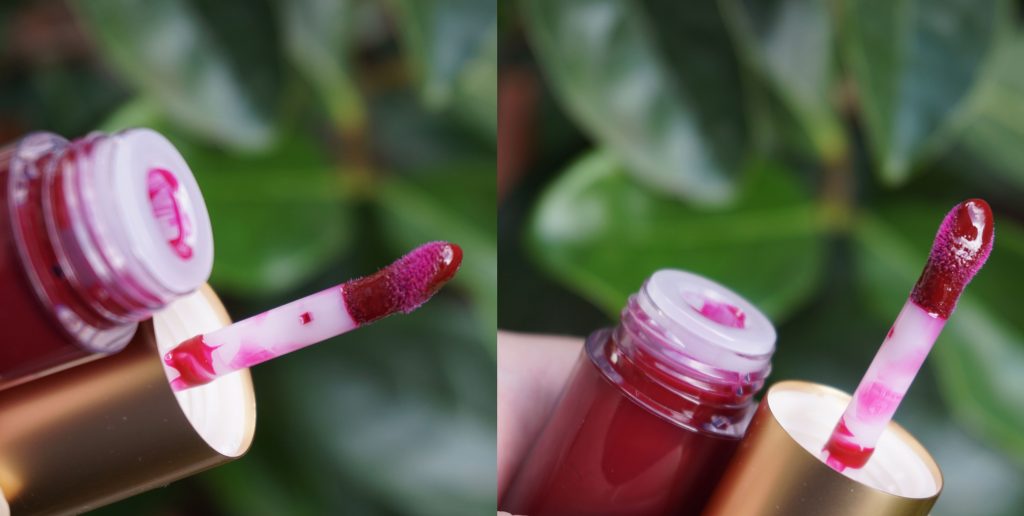 Application
The applicator has an oval shape that helps shape your lips. The product that comes out is enough for a full application on me. In all the photos I took, I did not dip the applicator in the bottle for a second time.
The packaging, in general, is really nice, the cap is the classic gold Lisa Eldridge lipsticks have. What is really nice is that when you screw the cap, you hear a clicking sound and that means you have closed it well, I guess!
Regarding some tips on wearing them with matching lipsticks: I suggest blotting your lipstick on a tissue first before applying the gloss. Otherwise, you might not feel comfortable with the amount of product that is on your lips, unless you are used to wearing them this way.
I hope you liked this post! Let me know in the comments below if you'd like to see some particular product combination of the Lisa Eldridge lip collection. Stay safe!
xx,
Helen