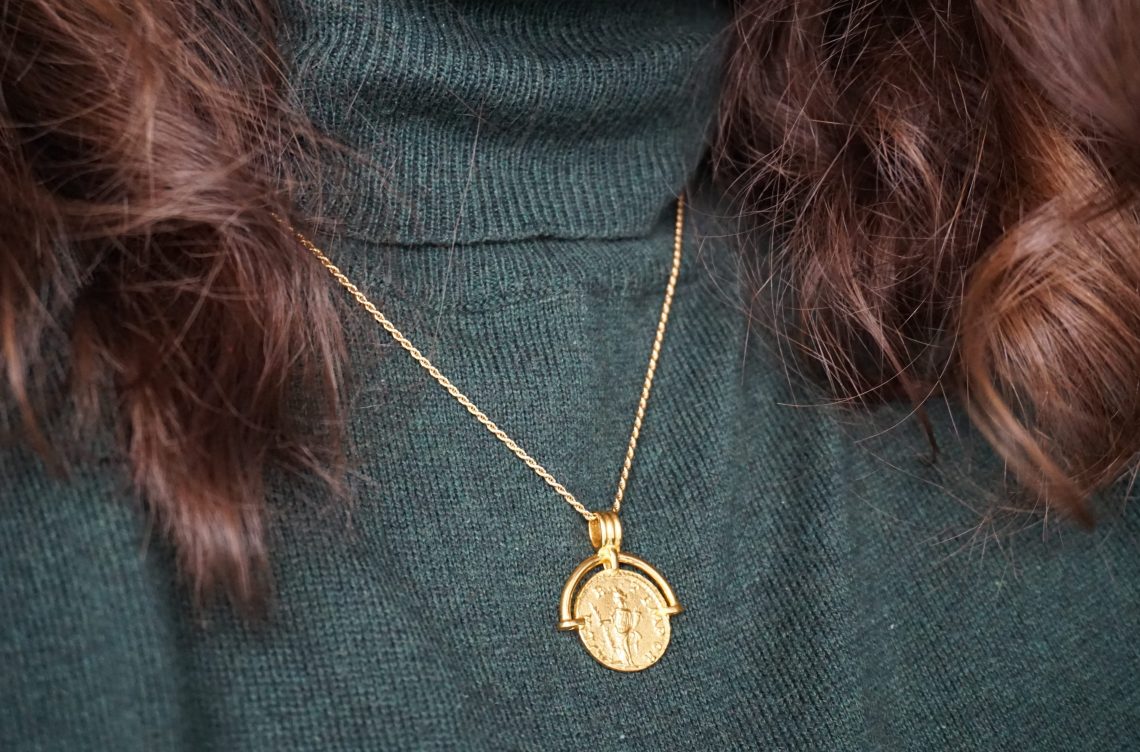 Missoma Black Friday 2020 & Mini-Reviews
Hello there! This is a quick little post regarding the Missoma Black Friday 2020 sale! They have 25% off everything! Missoma is a brand I really like, but sometimes I find that the pictures on their website are not very informative. They sometimes fail to depict if a piece is dainty, how detailed it is, its color, or its scale. Of course, taking high-resolution photos for a commercial website is a bad practice. Additionally, even with the best intentions, the colors of the pictures and the color of what you see in real life depends on the lighting.
That's the reason why I thought I would post some pictures of some of my favorite Missoma pieces and you can find on their website today.
Lucy Williams Gold Roman Arc Coin Necklace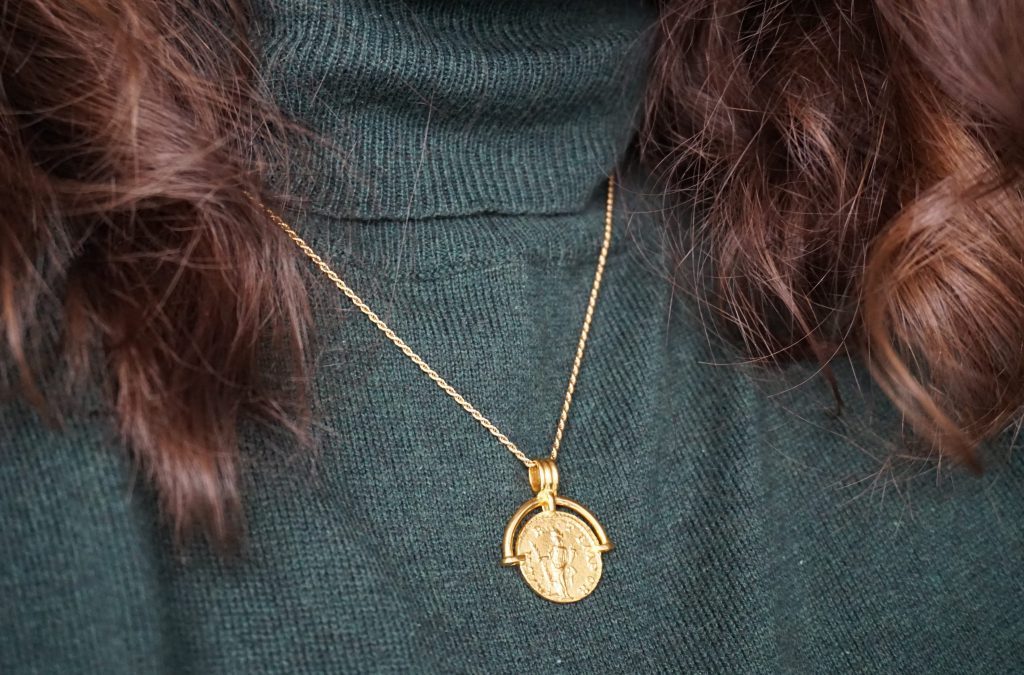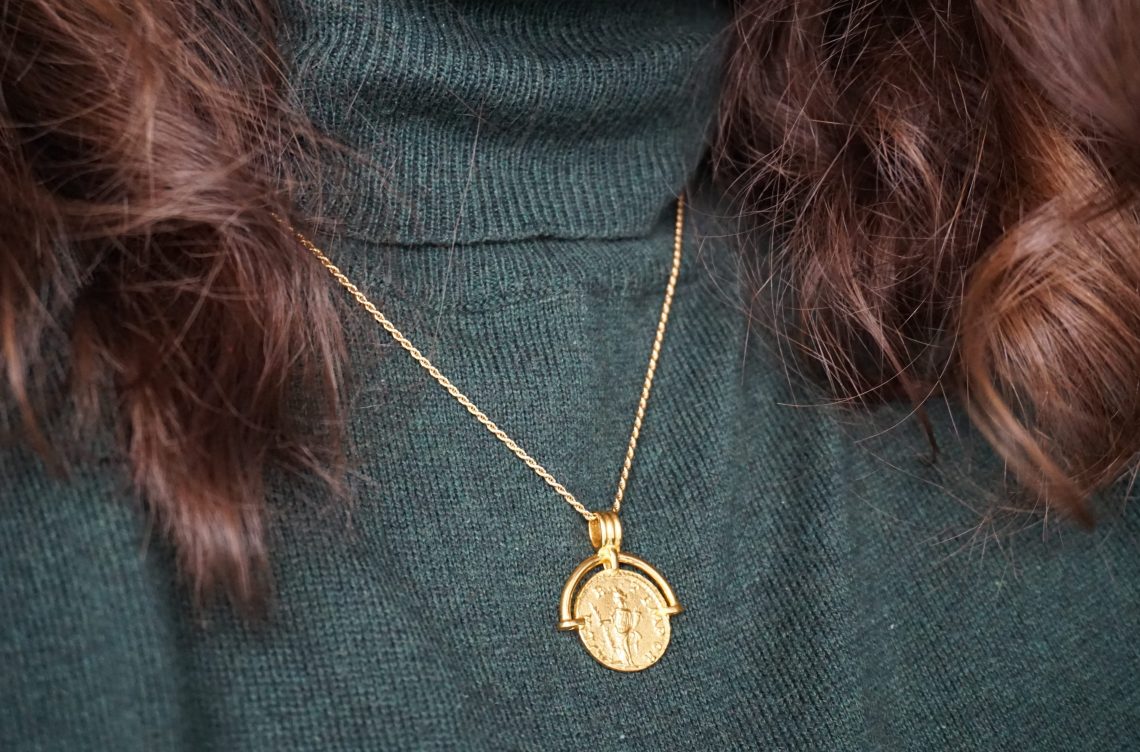 The Lucy Williams Roman Arc Coin Necklace is one of their all-time best sellers for good reason. It is very original, thanks to the arc and the theme, it has a nice chain which you can wear alone, and it has a nice length, not too long or too short. You can also layer it with other golden pieces very easily.
Gold Zenyu Earrings Chandelier Hoop Earrings
The Zenyu earrings are definitely a piece that adds an edge to your look. In addition, they are very original as a design and sophisticated with the linking of the hoops. What I would like to mention, however, is that they are quite weighty on the ears. They weigh 16.5g as a pair, so if I am to wear them for longer than 4h I will choose something else.
Mini Pave Spike Charm Hoop Earrings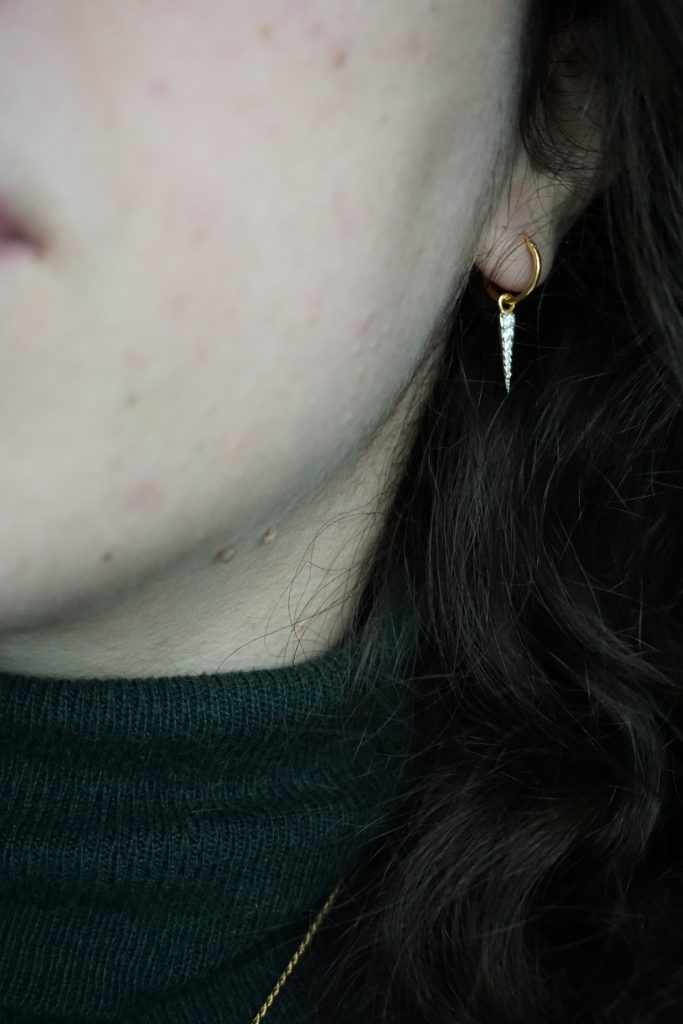 The pave spike hoop earrings are some of my most worn earrings. They are dainty, comfortable to wear, they look great with any outfit, be it work at the office or a night out. I like them because they add an edge but they remain girly and they are very comfortable.
Gold Small Molten hoop earrings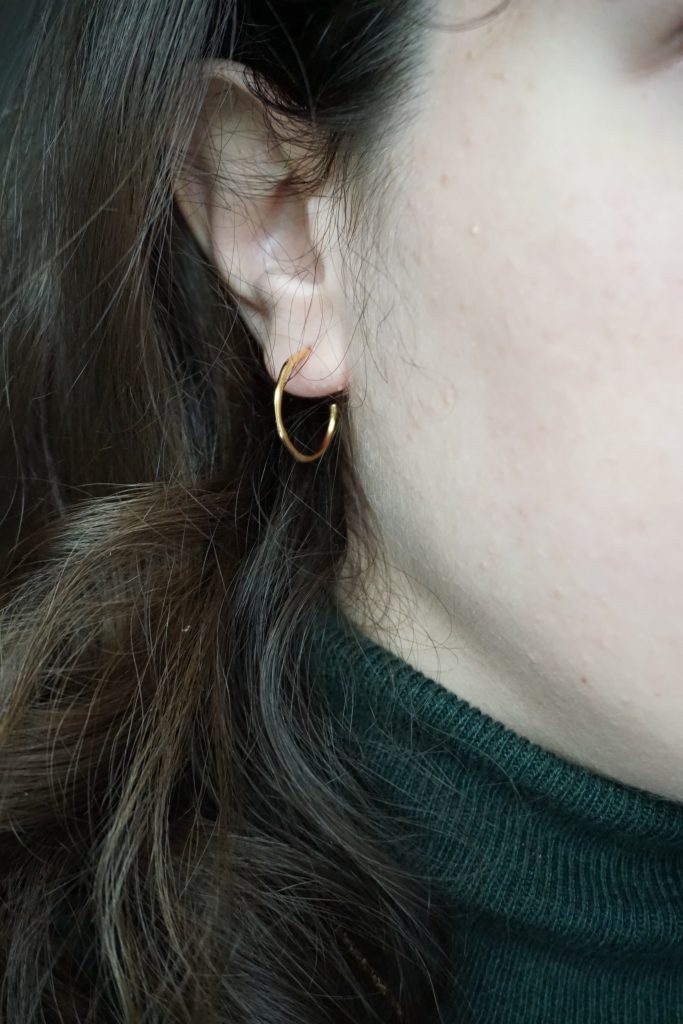 The small Molten hoop earrings are more dainty than they look in the pictures on their website. They are not a perfect circle as they are 20mm x 1.6mm. They are still unique because of the varying hoop thickness.
Rhodochrosite Gold Mini Pyramid Charm Hoop Earrings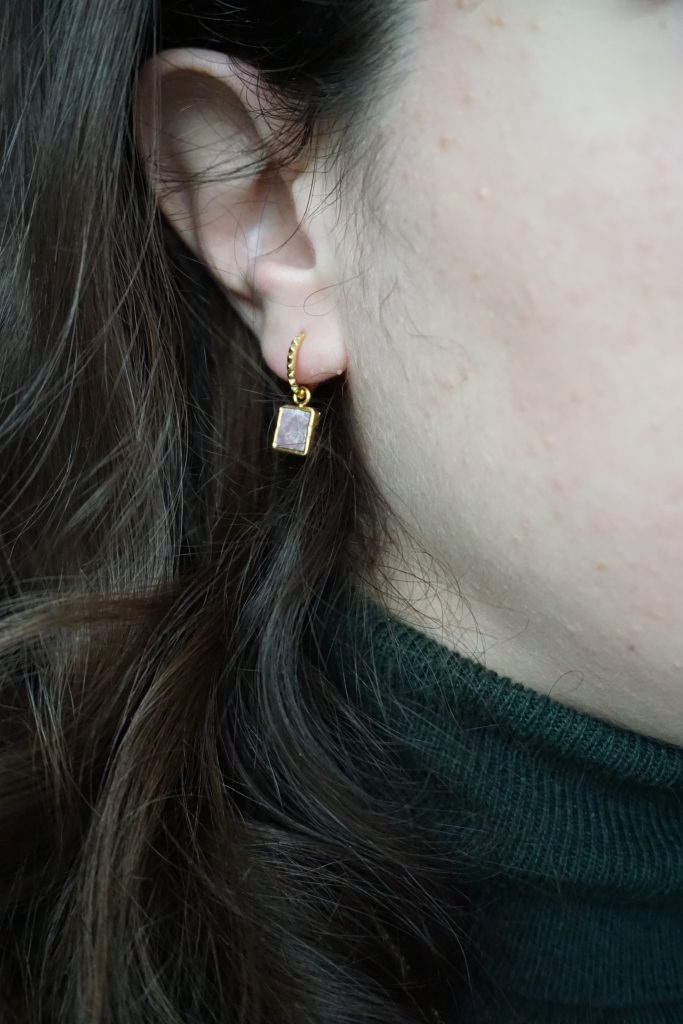 The Rhodochrosite mini hoop earrings look less pink in cool/neutral light. In lamplight or warm daylight, they look closer to the pink color of the picture on the official site. This is not a problem for me since they match with more of my clothes this way. Moreover, when you look at them, they give the impression of short drop earrings and not so much of small hoop ones. Again, a really lovely pair.
Gold Medium Orb Chain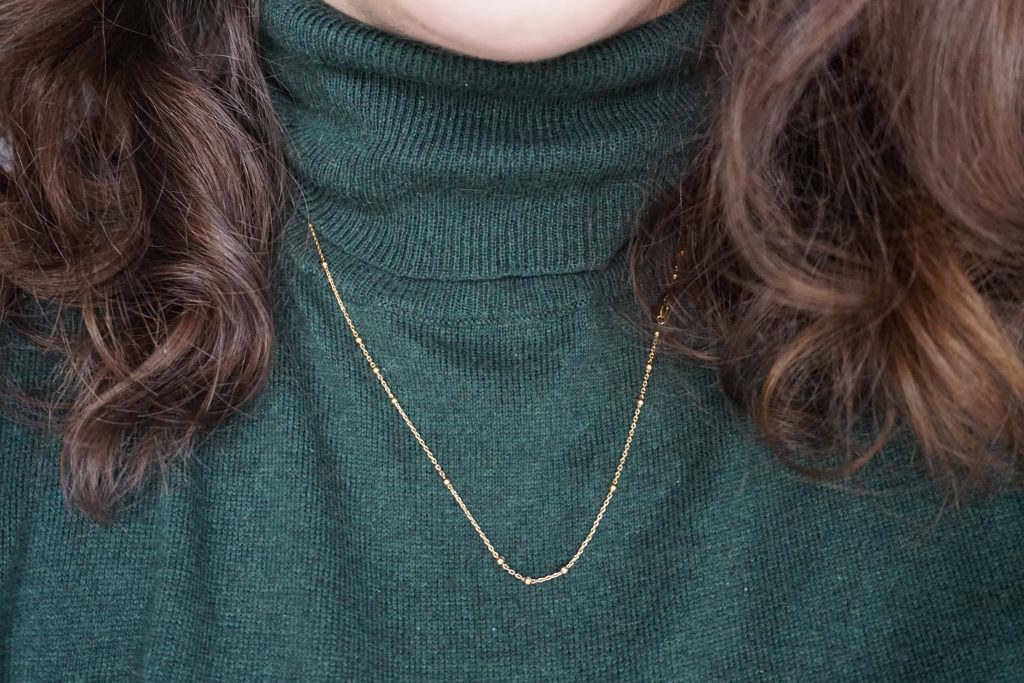 I had bought this chain as a necklace with a pendant that is discontinued now, but it is also available in the Zenyu Necklace. In addition, I think that this chain is the same style but a shorter version. I have worn this chain a lot, I like the fact that the bobbles are not all equally spaced out and that they follow a different pattern. However, from the images on the website, I thought that the orbs (or bobbles) would be a bit bigger compared to the actual chain. Again, not an issue for me. This is supposed to have a pendant hanging, plus you can layer it with other necklaces more easily.
Tips for shopping
I find that when brands like Missoma offer a Black Friday sale site-wide, I prefer it to larger discounts on a smaller selection of pieces. Firstly, best-selling pieces are not likely to go on a huge sale (or a sale at all) after the Christmas period or in general. Secondly, when you shop during sales with a limited selection of products on a bigger discount, you are more likely to buy products because of the fact that you feel you get more value for your money. In those cases, you forget that the value concept is not totally objective. What is more important is the value you place on the product and that is subjective. So, you end up buying products you normally wouldn't or even hadn't thought of.
I hope this was helpful!
xx,
Helen