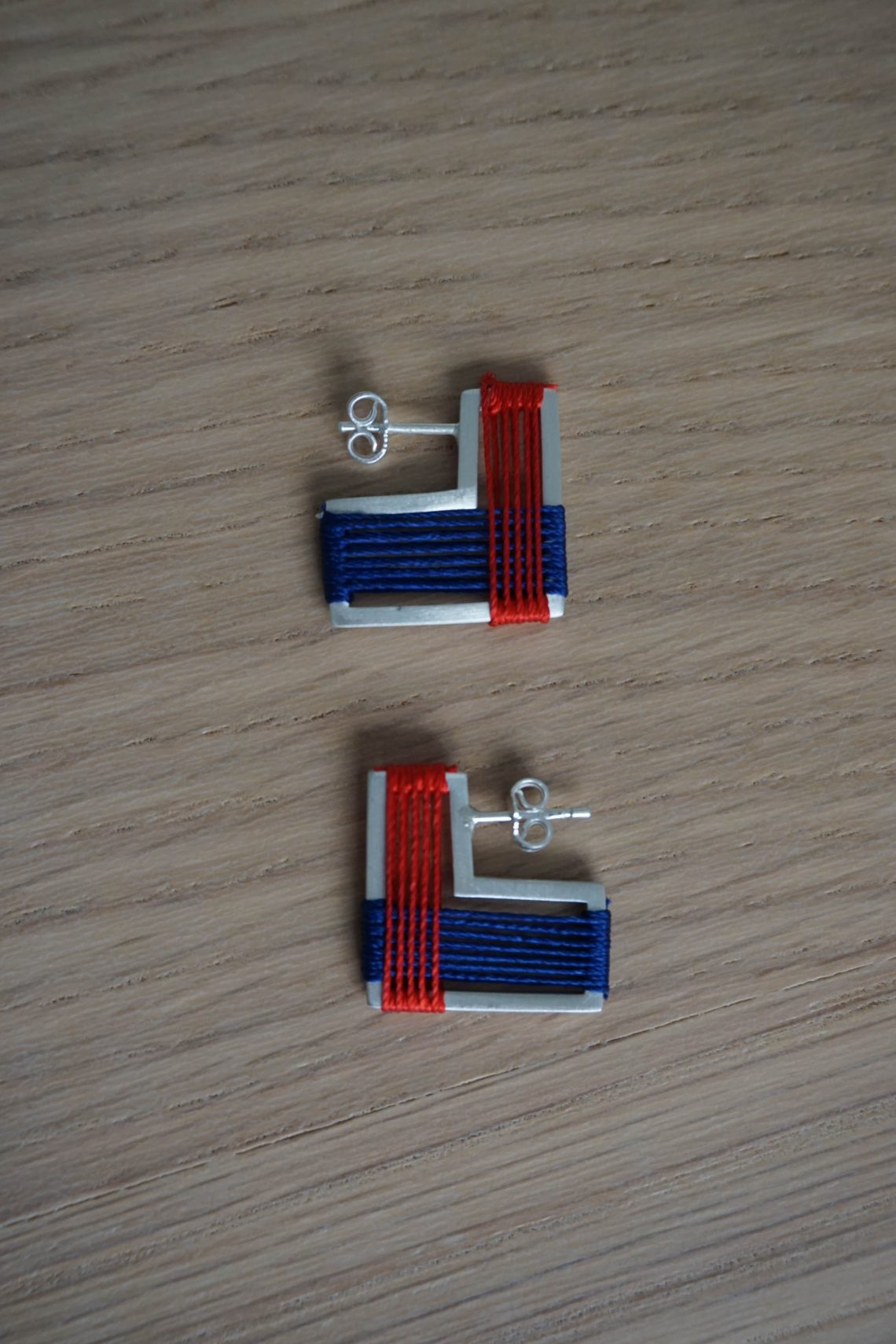 Hello! Welcome to my blog! I am so happy you are here! Today I am going to blog about a pair of earrings I recently bought and which absolutely remind me of the artwork of Piet Mondrian! These absolutely amazing earrings are by SFOO Jewellery. I do not know if Elina, the jeweller behind the scenes of SFOO Jewellery, had any Mondrian artwork in mind, but surely her collections are Geometry inspired, as Mondrian's work was. I love Mondrian's paintings, and when I saw those earrings I immediately thought of the painting "Composition II in Red, Blue, and Yellow".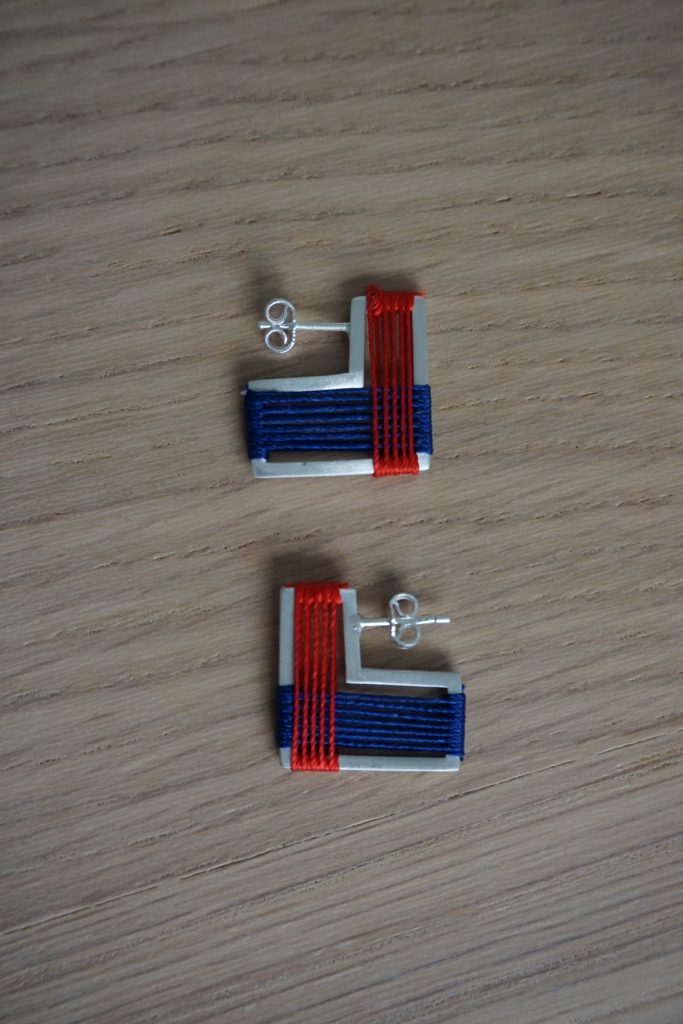 The earrings are made of solid silver and silk thread. Their shape is actually a cut square so that when you wear them it looks like square hoop earrings. There are more color combinations on the website (this apricot/old-rose one is also fab). There are also more shapes available in the silky curves collection as well as necklaces and bracelets.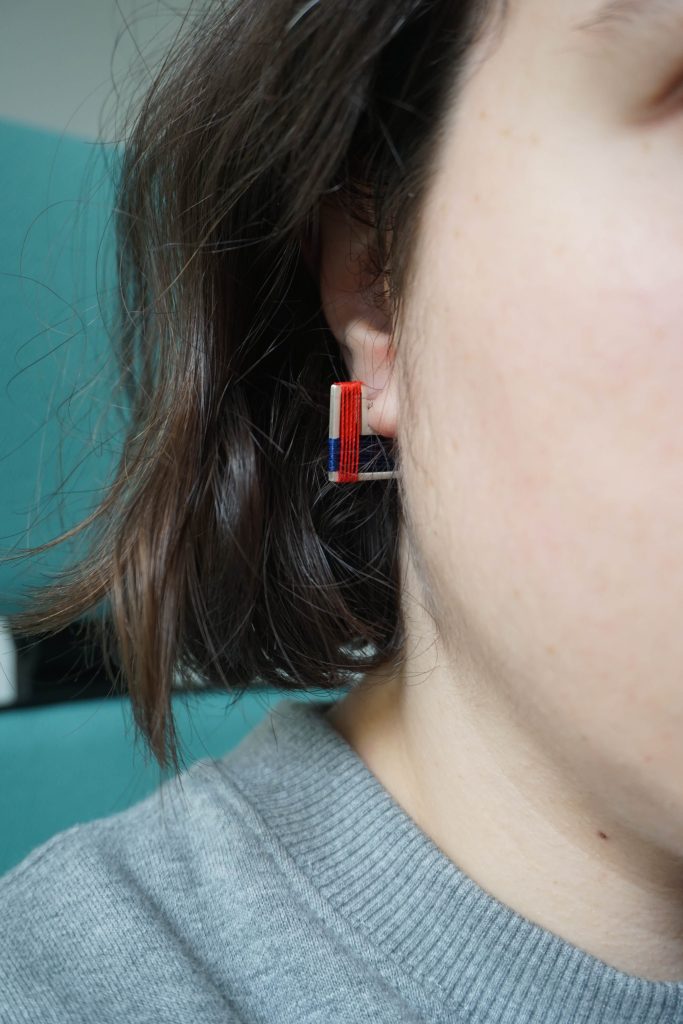 I am very impressed by the attention to detail, as the thread is very carefully wrapped around the square frame. They look very fresh and modern. However, I think I have to be a little precious about them, as these earrings are not the type of jewel you put on and forget about. This is not a bad thing. I just wanted to point out the fact that you have to take care of them because of the threads.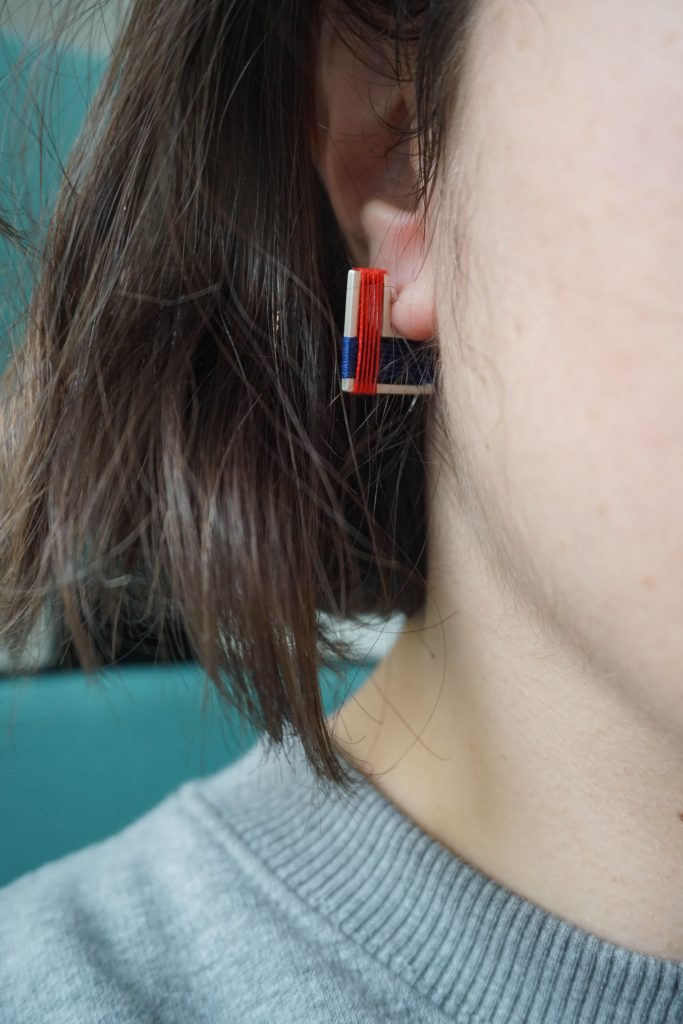 Finally, I would like to add the fact that SFOO Jewellery is a greek brand, and I love supporting small businesses in my country! So if you want to find fresh, modern, geometric jewellery, and want to support small businesses, look no further. The packaging was also made of recyclable materials and I could tell my order was prepared with care. I love my SFOO earrings and I think you should definitely check out the website!
Thank you so much for visiting my blog!
xo, Helen