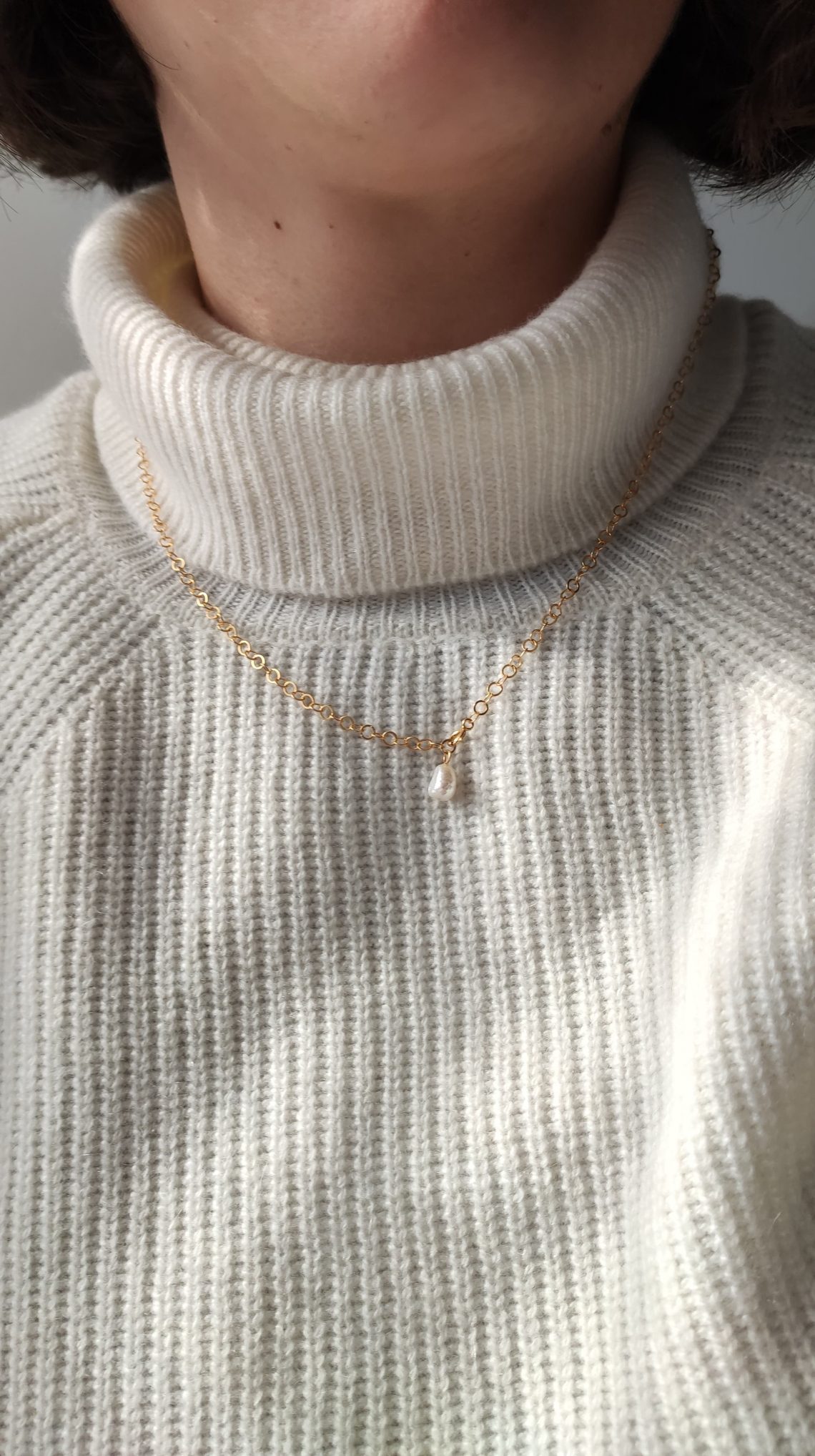 Everyday Jewelry you can wear at work
Hello and welcome to my blog! Today I thought I would share with you a little post about everyday jewelry you can wear at work, simple, elegant, and beautiful. I love that, with jewelry, one can make a rather casual outfit more formal instantly. For example, you can have a casual knit and wear a nice little necklace, and the outfit has now become much prettier and more modern. In addition, with more subtle jewelry you can wear them every day, they do not sit in a drawer, and you get more value out of them because you can wear them both daily and for special occasions.
Of course, wearing jewelry at work will be dependent on the work environment and your personal style. Working in a very creative industry such as a fashion house is very different from working in a bank. There might be a dress code, so you should make that assessment or even ask if you are about to start and you are unsure. I hope that you will like the following styling ideas that I think will be appropriate in a variety of workplaces.
A Simple Pearl Necklace
I love pearls. Is there anything more classic? They do not break the bank like diamonds, but also pearls are more wearable because they are less sparkly than diamonds, and they are nice for all ages. A simple necklace, a chain with a pearl is a favorite of mine when it comes to office jewelry. The one shown in the picture above is the Mini Chain Pearl Necklace by Anna Rosa Moschouti which is perfect and it is multiway, you can wear it as a lariat necklace or leave the pearl hanging on the side, or as a pendant, like I have in the picture or even hide the pearl and wear the necklace as a simple chain.
Layering a chain and other necklaces of similar lengths
Another favorite style of mine is wearing a flat curb chain with necklaces of similar lengths. I like wearing this flat Flat Curb chain necklace by Monica Vinader together with a gem necklace such as the Lucy Williams Square Malachite Necklace by Missoma or a dainty letter necklace like this one from Pico. Layering necklaces is still very trendy too, and I think that because they are on the short side when worn over a knit, they do not look too much.
Small earrings
I am a fan of dainty earrings. Their look is so chic and effortless. You can wear small or dainty earrings alone or paired with other jewelry. This pair I am wearing in the picture is by Monica Vinader and I really love them because they are so classic, I can wear them on every occasion and pair them with whatever jewelry I am wearing.
A bit of playfulness: Bold hoops and original necklaces
Last but not least, there is always a bolder look I think, that you can wear, and I guess this is as far as I would go for my workplace, but you do you. I love these geometric hoops by Anna Rosa Moschouti. They are bolder than my usual, but they are not the classic bold type of hoops that we have seen recently. I also love wearing necklaces that despite being small are more unusual in shape and color. My go-to shop for this type of necklace is Prigipo.
Thank you so much for reading my blog! I hope I have helped you in some way!
xo, Helen