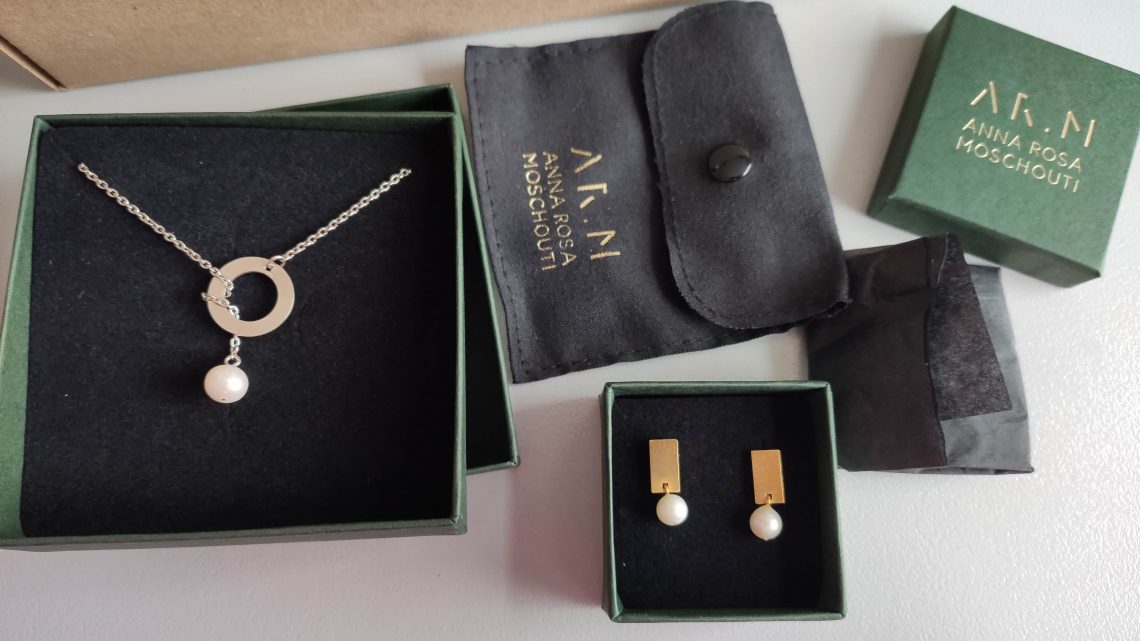 Jewelry Haul :: Anna Rosa Moschouti
Hello and welcome to my blog! It seems I did a lot of shopping lately, as I took advantage of the sales period a few weeks ago. Today I am going to show you what I got from Anna Rosa Moschouti Jewelry. Anna Rosa is a jewelry designer based in Antwerp, Belgium, and she also has an atelier in Athens, Greece. Her jewelry is very modern, minimal, and fresh. I think you can tell that there is an architectural point of view behind the design. Let's get right into my AR. M haul.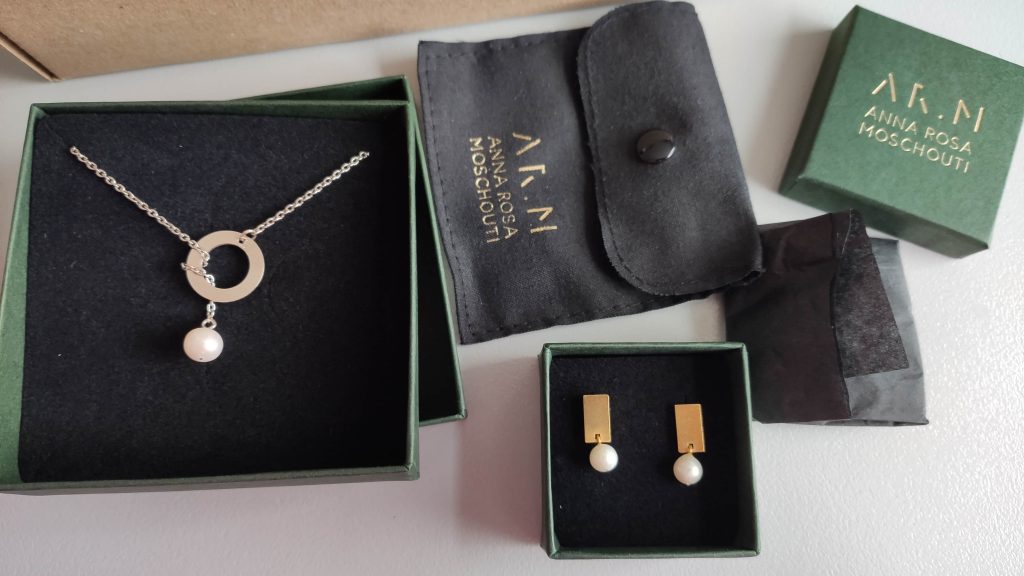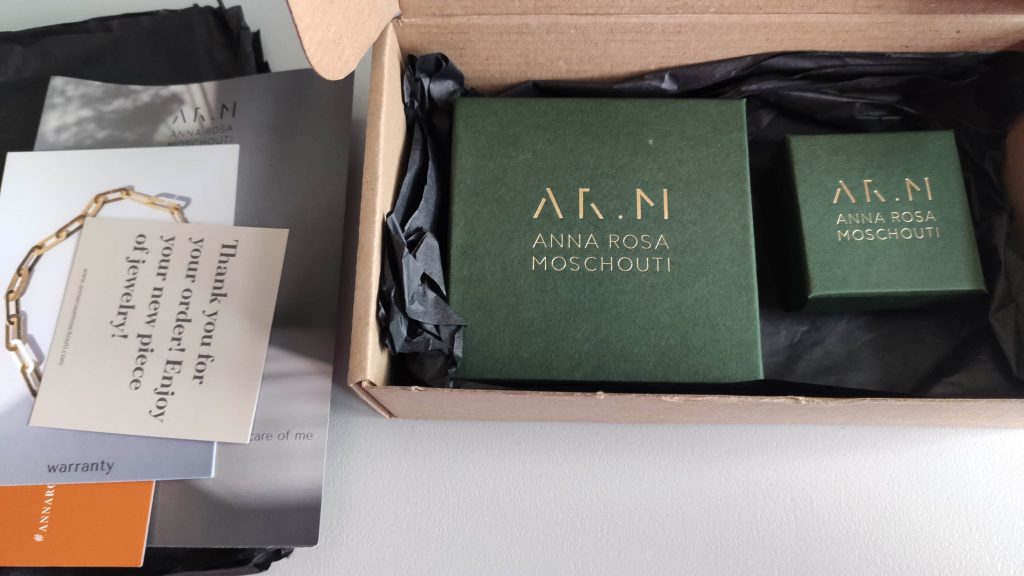 Mini Pearl Earrings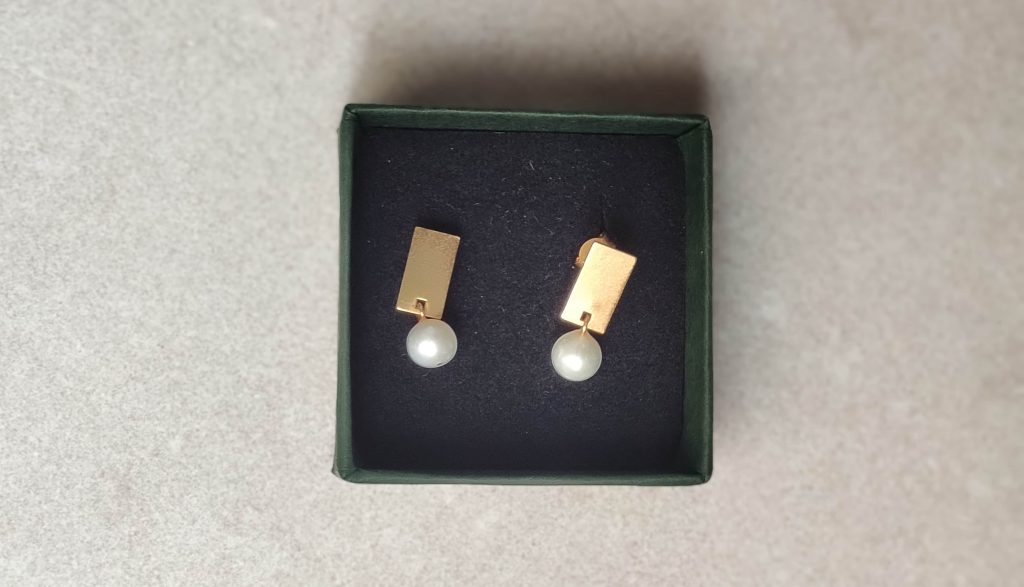 The mini pearl earrings are an elegant design and one of her bestsellers with regards to earrings. The earring consists of a rectangular metal plaque with a square hole where a small pearl is hanging. I love the diameter of the pearl is about 6-7mm, at least on the pair of earrings I got. I would say that if you find pearls old-fashioned, this design is totally making it look cool and fresh. You can wear this pair of earrings pretty much everywhere. It is both office-appropriate and also great for special occasions.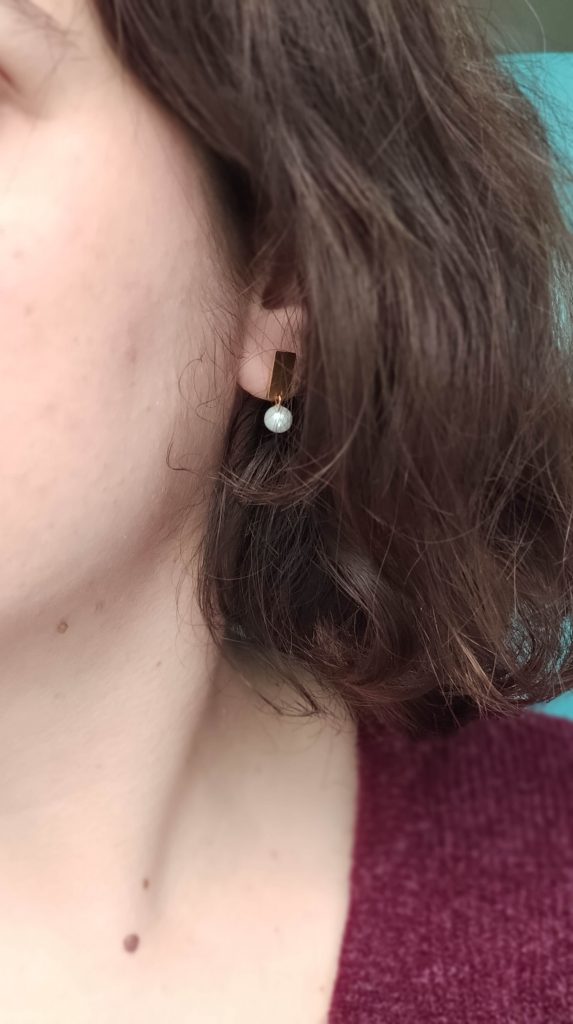 Minimal Pearl Necklace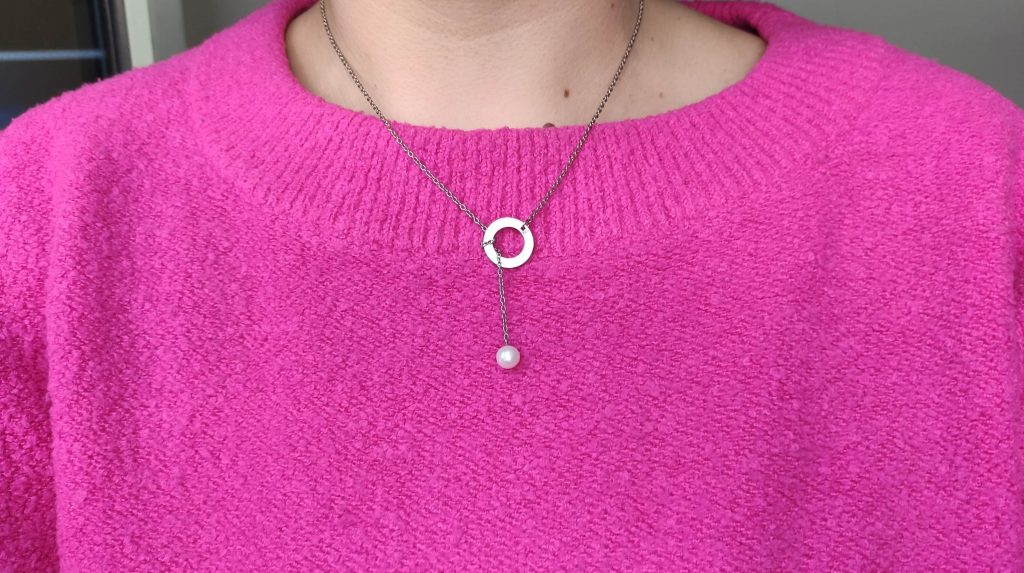 The minimal pearl necklace is a great piece and I think it is the best-selling necklace in her line. It consists of a chain that has a metal circle on one end and a pearl on the other end, so when you want to close it you simply pull the pearl through the circle. I decided to get the silver version because I thought that the gold plating on the circle might come off easily due to the friction with the chain. I think this necklace looks so cool and it is a very original and simple design. However, you have to be a bit mindful when you wear it because as the hanging pearl comes closer to the circle, it can come off.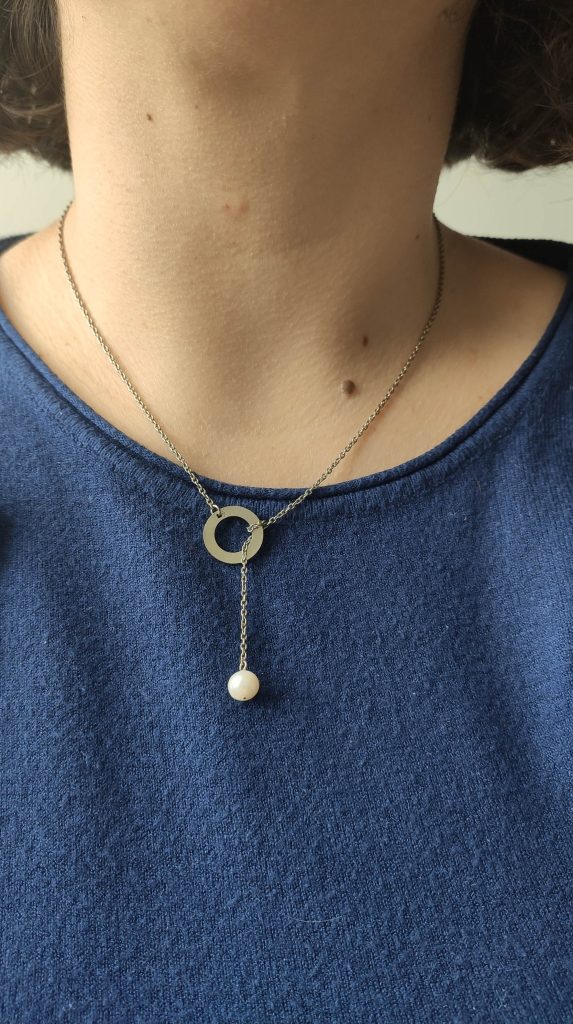 I hope you liked this post! Here is a post where I wear another necklace of the same brand. Have a great day!
xo, Helen