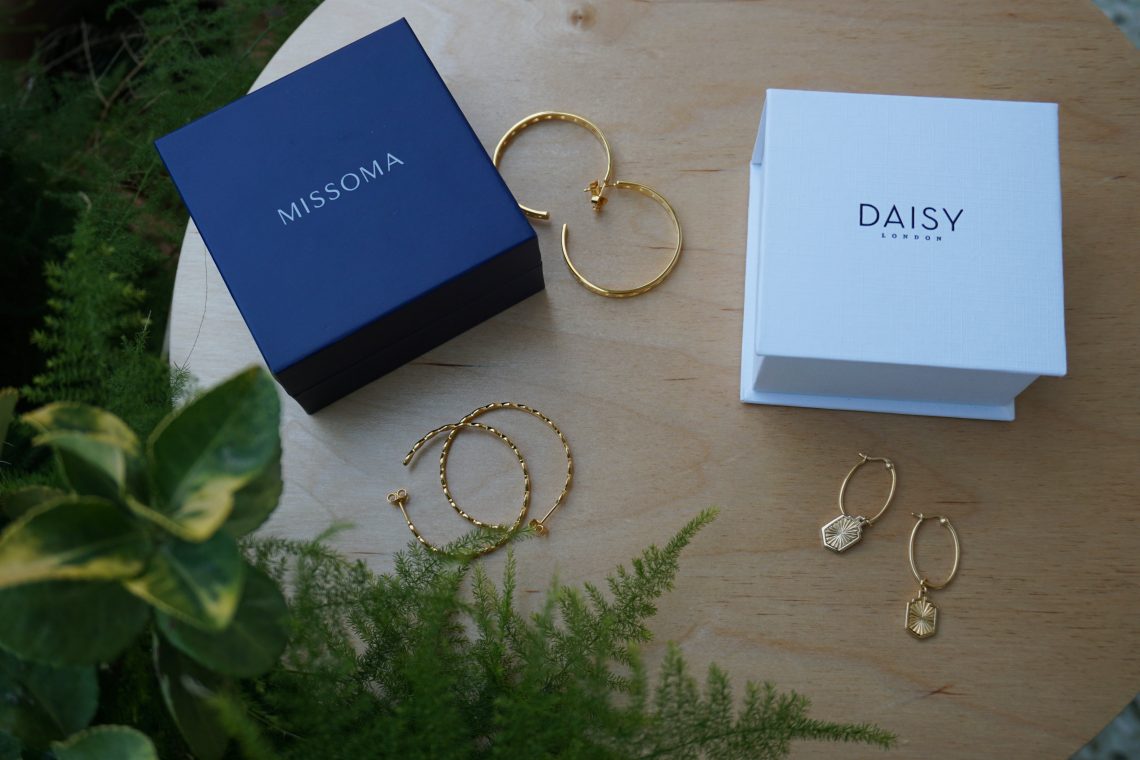 The Golden Earrings Edition
Hello and welcome back to Blossomful! Today's post is dedicated to the golden jewellery trend and more specifically the golden earrings which are currently in fashion. I would say that today's trend in jewellery is characterised by bold, bohemian style, with rock style pieces but in gold and more delicate. My favourite kinds of jewellery are earrings and rings, because they are so easy to wear and they can change the style of an outfit. Today I am going to share with you my favourite golden earrings and are so trendy right now!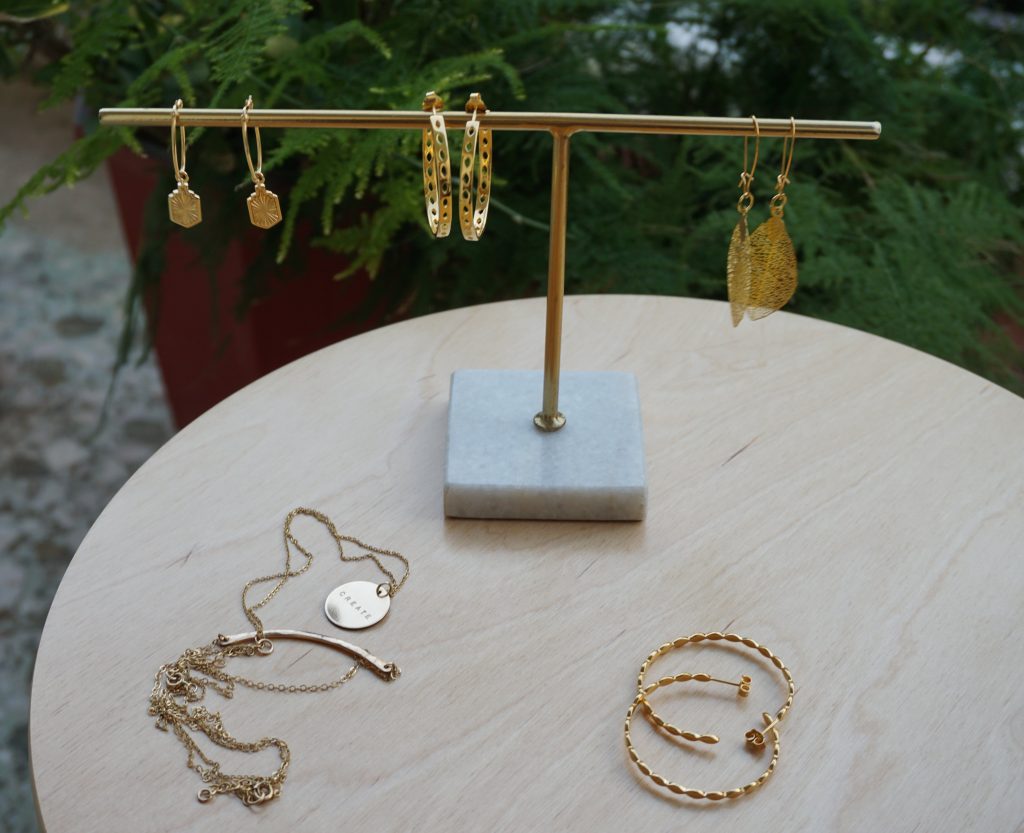 Estee Lalonde – Daisy London Golden Shield Earrings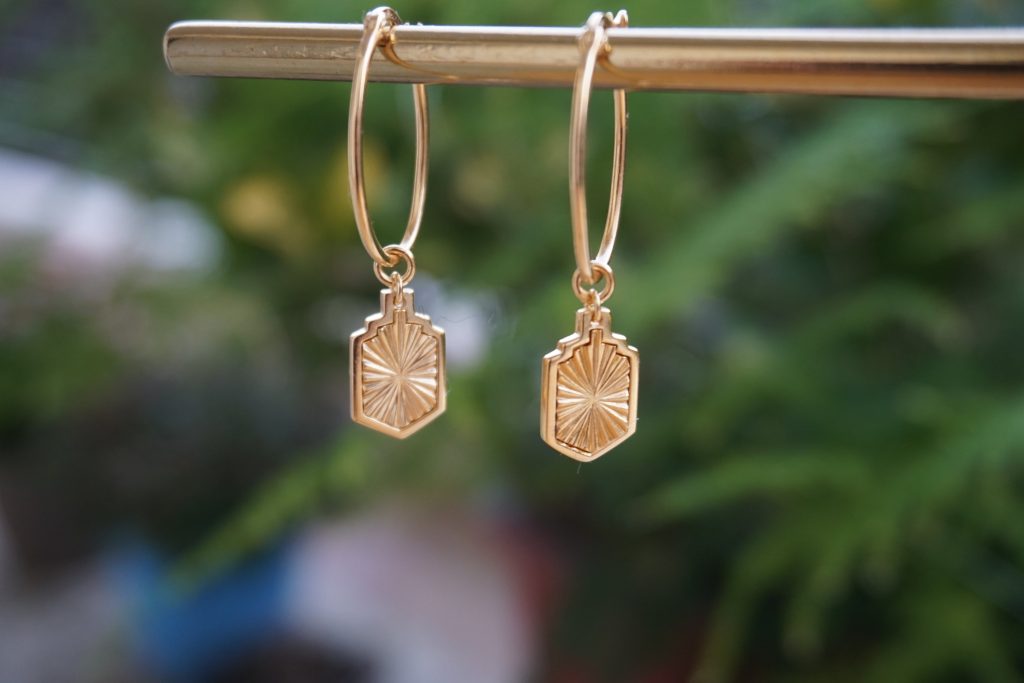 I love Estée's jewellery line with Daisy London! I loved those earrings and I patiently waited for them to be in stock in order to buy them! They are the Sunburst Shield Hoop earrings . They are amazing because I can wear them on multiple occasions, they are delicate and I like the details of the shields.
The only thing I should warn you about is that their hoop is not round, but oval. This is not obvious from the pictures here or on the official website. However, I find that it's better this way because I have long curly hair and I like the fact that it follows their style, like small elongated hoops. The downside is that you can't really wear them without the shield-charms. I initially thought, it would have been nice if I could wear them both ways. But still, I love them just the way they are!
Missoma Hoops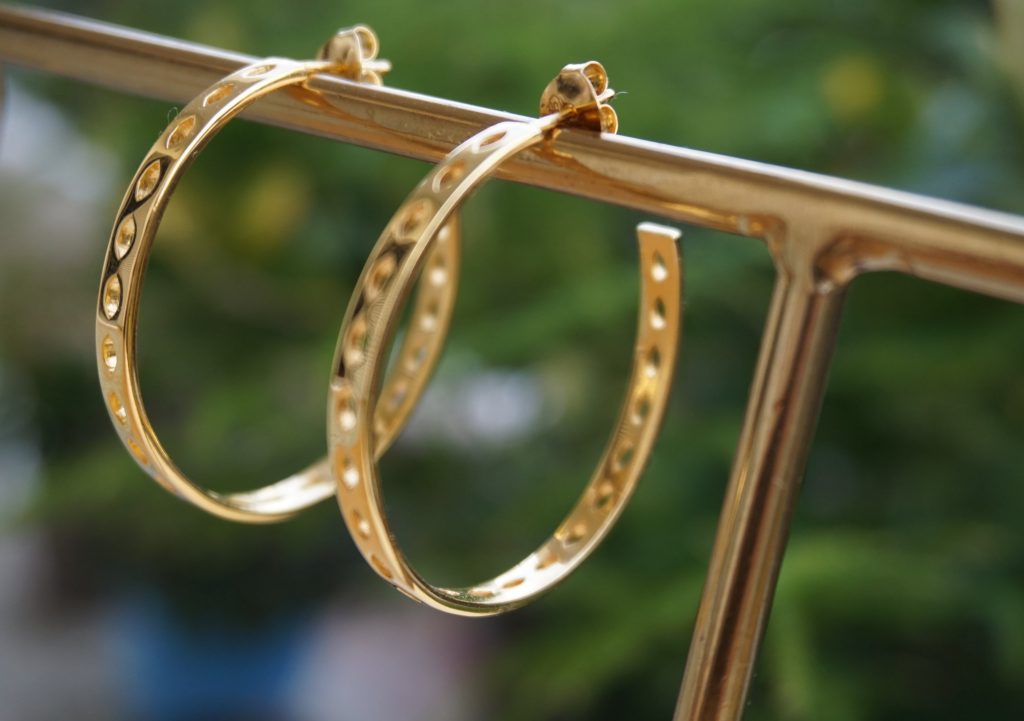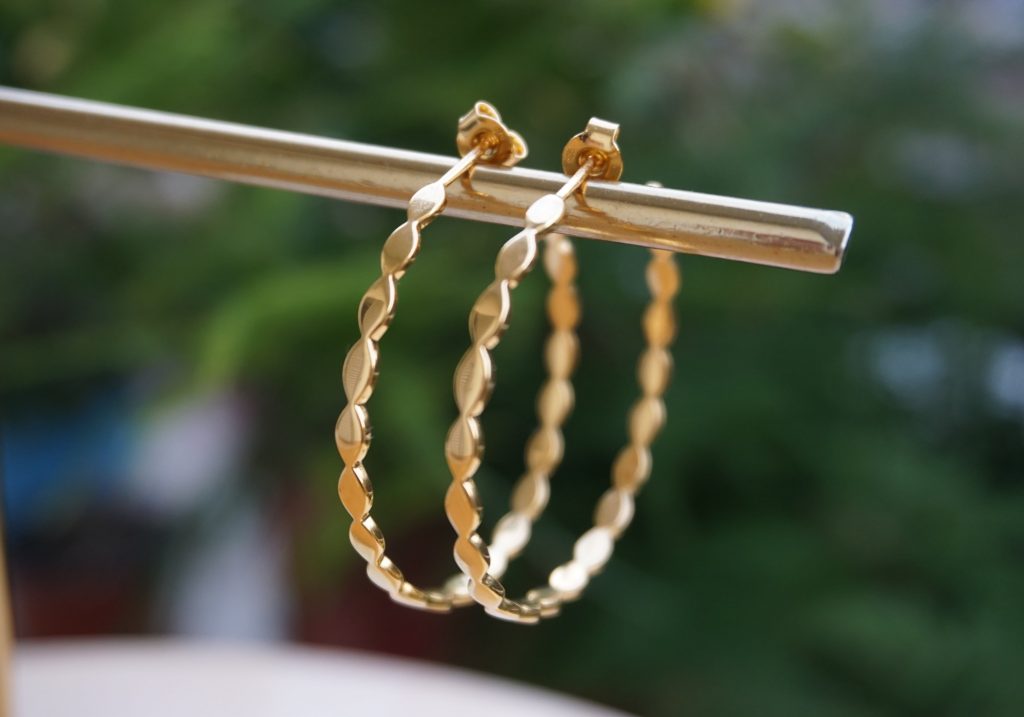 I bought these two pairs of earrings during the last sales period from Missoma and I am so happy I did! They are the "Medium Eyelet Hoops" (up) and "Large Eyelet Hoops" (down). They have kind of a complementary pattern, and I would say that the difference in size is small. I have worn both of them a lot! The medium pair is slightly heavier on the ear compared to the second. But still, both of them are very comfortable. I was actually pleasantly surprised by Missoma! Both earrings look better in real life than they did on the pictures on their website. They seem to have been sold out, but here are some similar styles by Missoma (Lucy Williams Large Orb Hoops, Gold Solar Studded Hoops).
DIY Leaf Earrings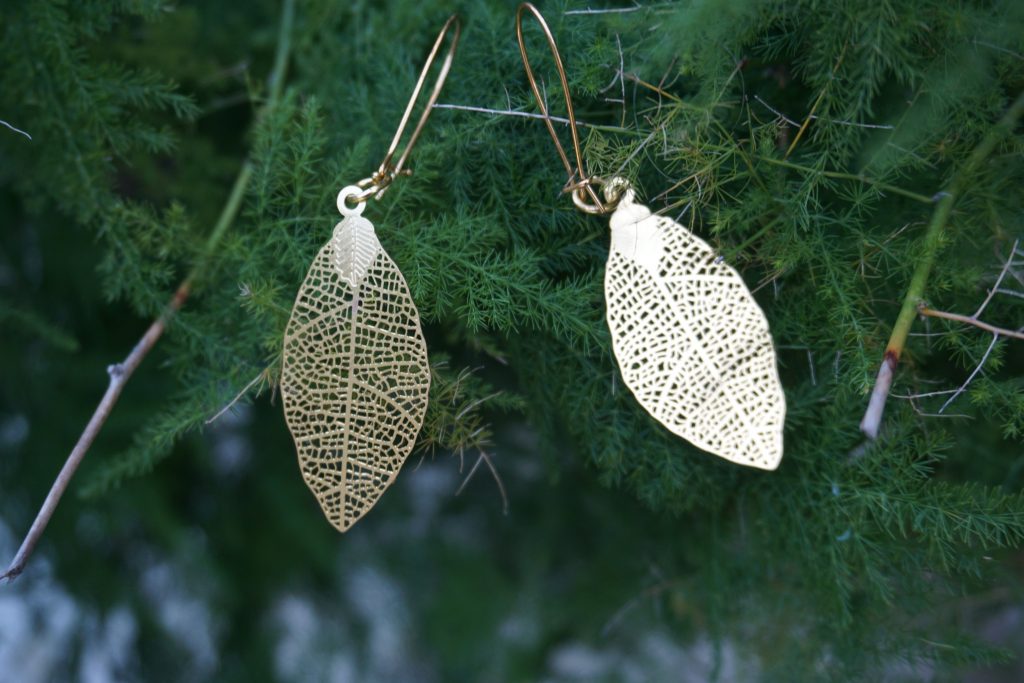 Finally a simple DIY! I had some gold plated hoops and when I bumped onto these simple and lightweight leaf charms, I could not resist but just take them and slide them through the hooks, and voilà! Simple, easy to wear and beautiful earrings instantly!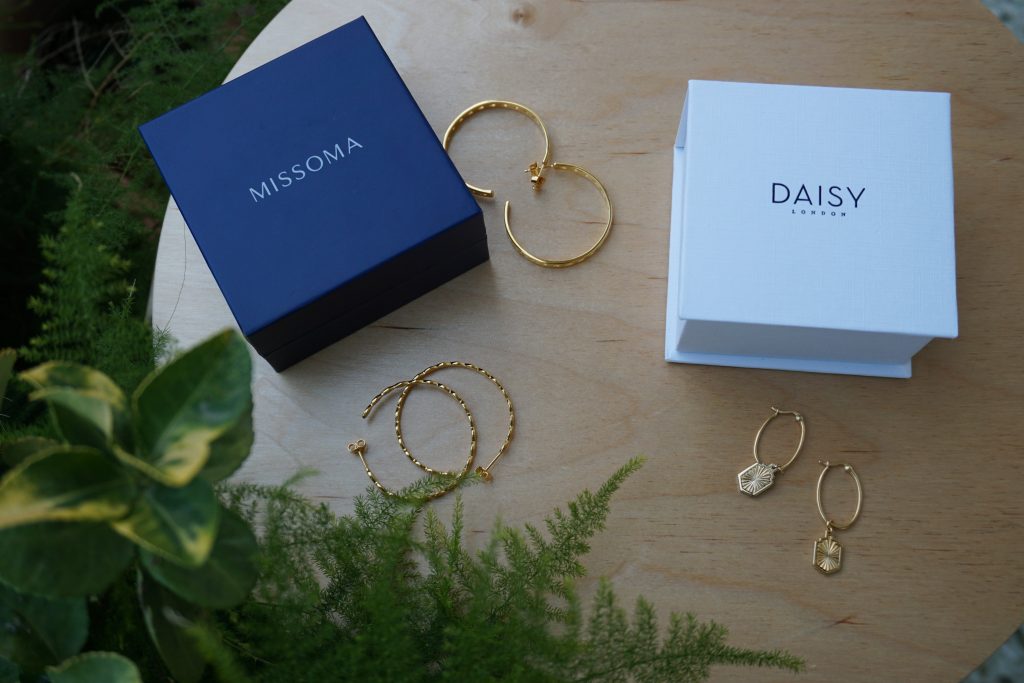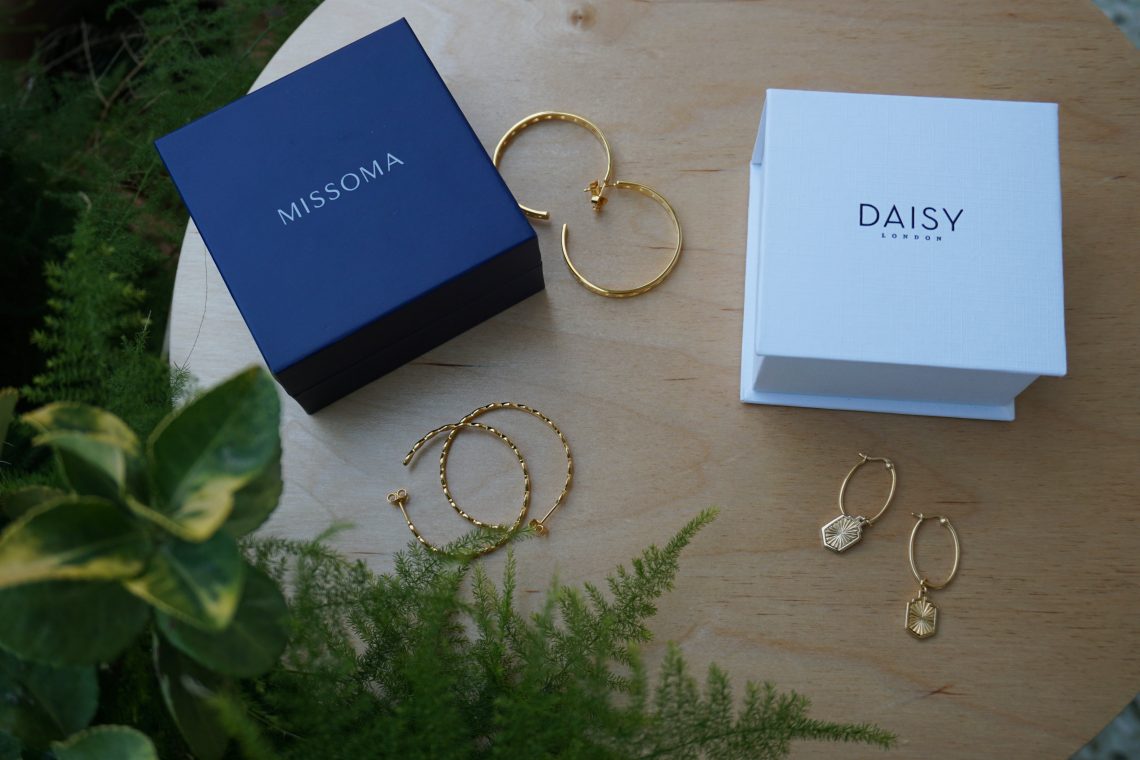 Thank you for visiting my blog! What are your favourite earrings?
If you want to find out more about the golden necklaces in the first picture, here is the post I did for them! Have a great day!