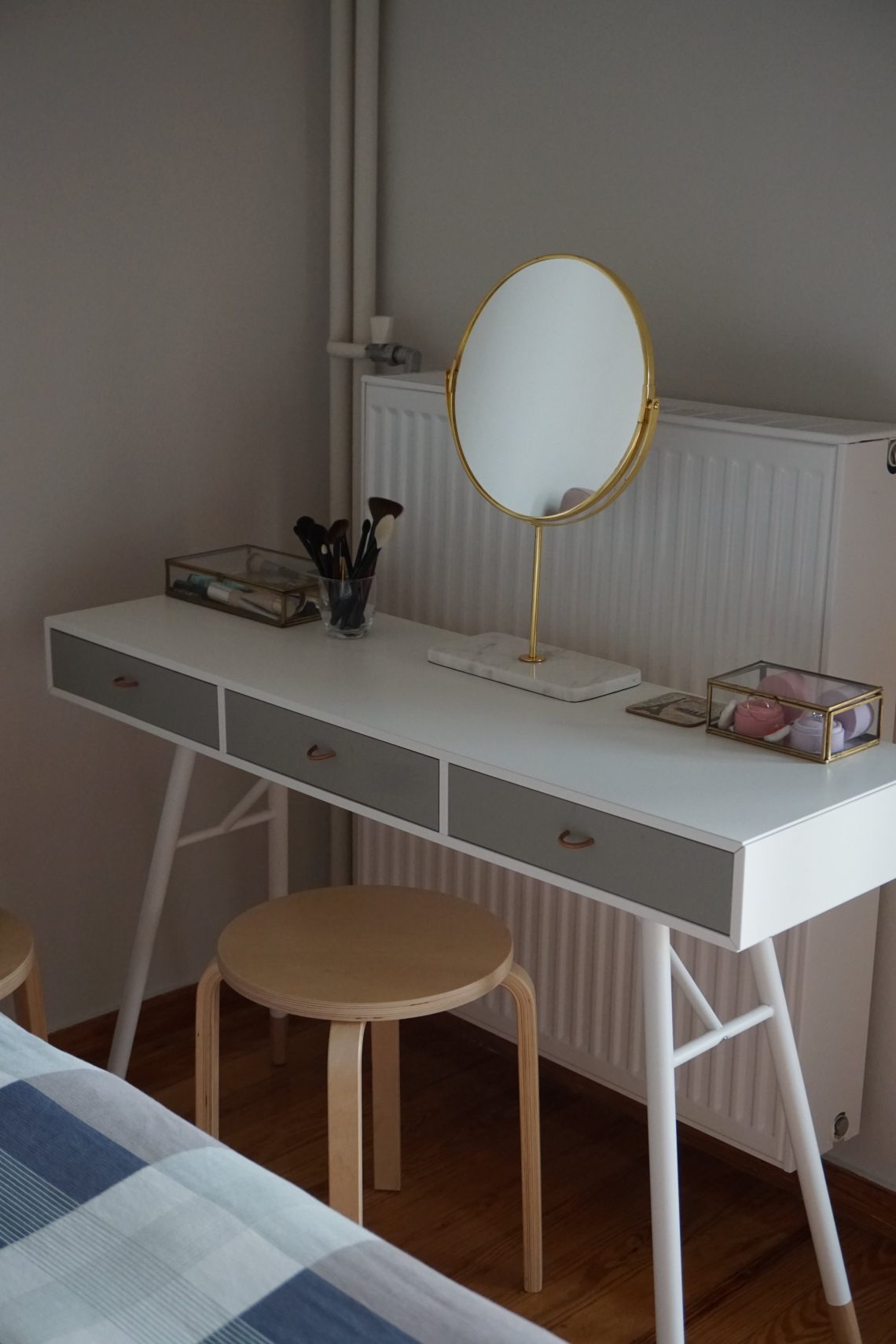 Five Steps for Buying Furniture You Love
As someone who enjoys staying at home and being a happy chappy with a cup of tea and a good book, I pay a lot of importance to the interiors of my home. In general, I pay a lot of attention to details and I like clean and tidy surfaces. I want my space to be aesthetically pleasing, relaxing and practical. So, when it came to buying furniture for my own home, I knew that choosing the right furniture was going to be an important matter. After going through the process of buying my furniture, I concluded that there are five steps to buying furniture that you actually love, and I am going to share them with you, along with some more extra tips.
As I say always, you do not have to follow my steps by rule, or anything like that. I am just giving you some advice, and it is up to you whether it fits with your personality and situation or not. Enough of my rambling, let's get started!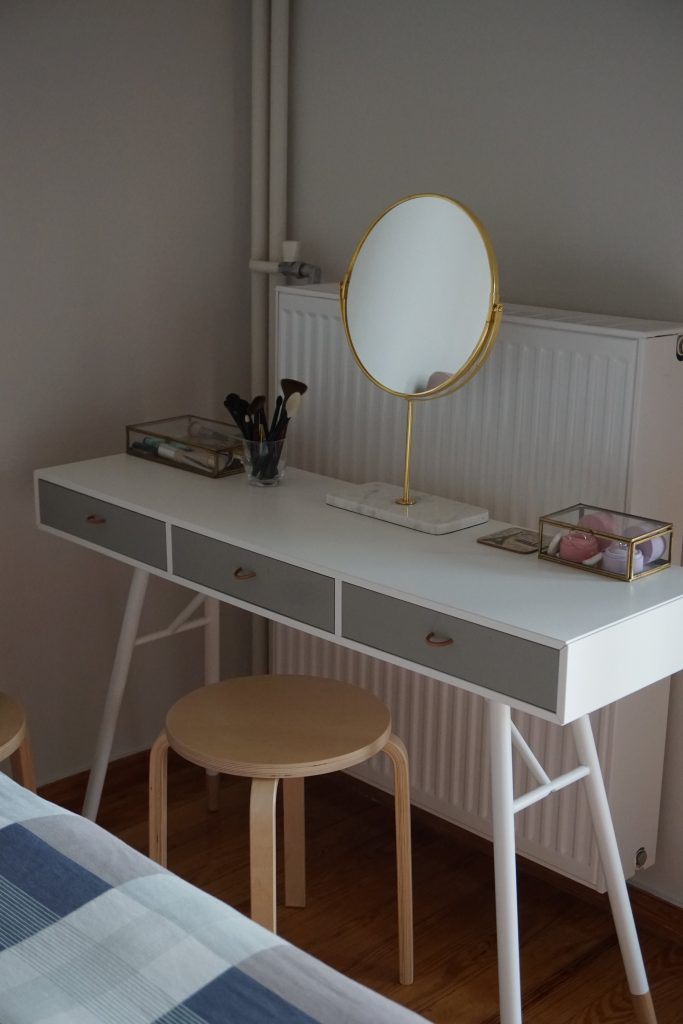 1. Figure out your basics: needs and budget
Firstly, what is the use of the space you are going to use? Is it an office? Is it a house? Do you need furniture for only one room in the house? Do you want to have a multi-purpose room? There are unique circumstances for everyone. Secondly, set a budget. How much money is there available for your purchases? How long do you want these pieces of furniture to serve you? Therefore, what quality of furniture do you want to have? The better the quality, the more they will last. Moreover, if there was an unplanned expense on a piece of furniture (because you liked it too much to let it go *me getting an innocent face*), how much overboard could you go? What is the absolute maximum you could spend, while still not risking your financial stability?
2. Measure our space
Now, let me say it again, measure your space very carefully. Take into consideration that doors and windows open and take up space. Height is also important and it is a dimension we often forget to measure. You wouldn't want your window not to open because the sofa you placed underneath is too high, right? Also, keep in mind that you need plenty of space to move, so do not overdo it with filling up space with furniture. If there is no room for two sofas, it's ok, you will make it with one, and you will find another type of seating for any guests you might have.
3. Find out what you like

You can search online, with keywords like "boho living room", "relaxing bedroom", "industrial type offices", or even "interior design different styles". There is always Google, Pinterest and even interior design magazines to help you get inspired. Go to the furniture stores, without a purpose of buying. Keep track of the pictures you like, you could take down notes, mental notes, or create a visual mood-board. For instance, "I like plants inside the house", "I love beige and pastel colours in the bedroom", "I like boho chic living rooms", "I like corner sofas". This way you will identify the elements or the patterns of the furniture and decor you like.
However, don't get caught up in the very specifics or tiny details of what you see. Chances are you won't find the exact same furniture in your local stores. And this is perfectly fine since it is you who will be living in this space, your space is unique as well as the space in the photo you saw is unique. It's better not to copy but create your own individual combination.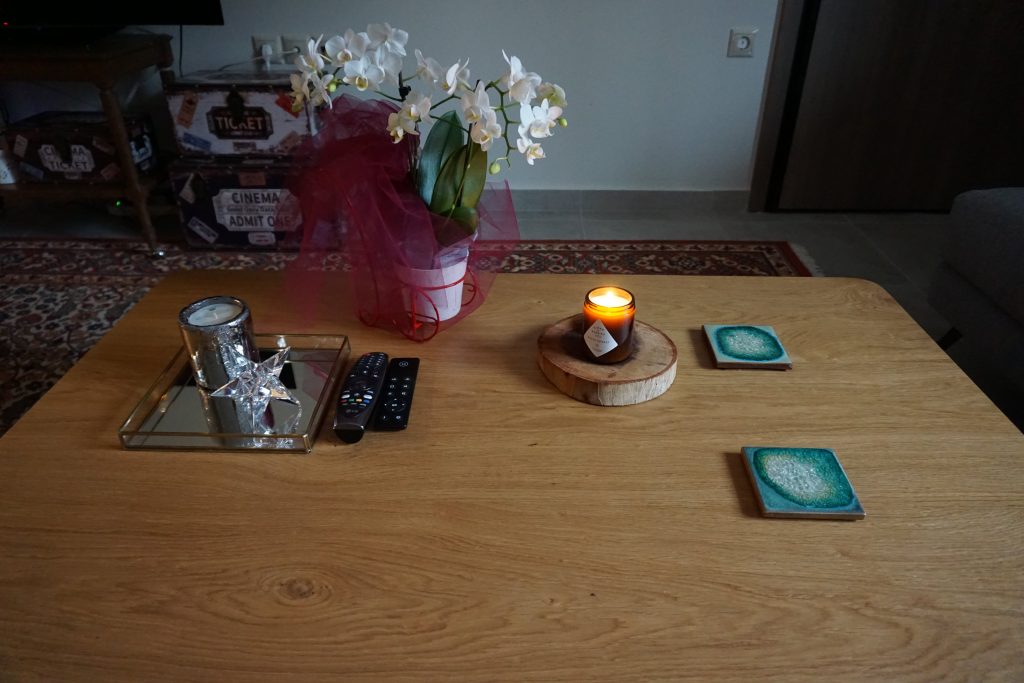 4. Go to the physical store and see yourself
Browsing is fine, but you are not simply buying a shirt or a blush. Furniture is much more expensive. It is preferable, if you can, to go to the store, and see the items for yourself. Online pictures might deceive sometimes. See the fabrics and do not hesitate to ask the salesperson for construction details. Being in store in person lets you feel the textures, see the colours in real life and test the item. Especially when it comes to chairs or mattresses, it is essential to sit or lie in order to check how comfortable it feels. In addition, by going to stores and learning about the materials and construction details (along with some googling afterwards) lets you decide if the price point is justified. You can go to the stores as many times as you like until you make up your mind.
5. Decision Time
Making decisions is hard when it comes to significant budgets. One the one hand, you may have already made up your mind regarding all your pieces. On the other hand, you might feel overwhelmed and that you cannot decide. In the first case, congrats, you are done! In the second case, it's fine, you will soon make up your mind. Maybe you have pinned down exactly what you want, but you are afraid to actually buy it because of the price tag. I get it. If it is so, then why not figure out where you could cut down on other pieces in order to buy the ones you truly like? What about postponing the purchase of pieces that you don't feel strongly about, and investing in the ones your heart desires? Of course, bear in mind that moderation is key, and it's better to choose to be financially secure rather than creating unnecessary debts.
Extra tips
If you want to save some money, identify the key furniture you need to make your space livable or to fulfil the need you have. Buy those and then for the rest, which is not a priority, keep buying gradually if you can in order to save money.

You might fix old furniture which you can fix and reuse. Sometimes, when we see older furniture, we get used to their current look but search for alternation options, you might be surprised by the result.

Suppose that you plan to live in the place you want to furnish for a year or short-term. If it is possible to take the furnishings with you to your next place (sometimes you won't be able to, for example moving overseas), then it is a good idea to buy furniture that has multiple uses and can be modified to take different shapes. For example, there are corner sofas that can be put both ways, tables that have removable units and can become smaller. This way, you can invest more money in those pieces, since long-term, you will get the use out of them.

I hope your new furniture fills your space joy and you found this post helpful!
xo, Helen