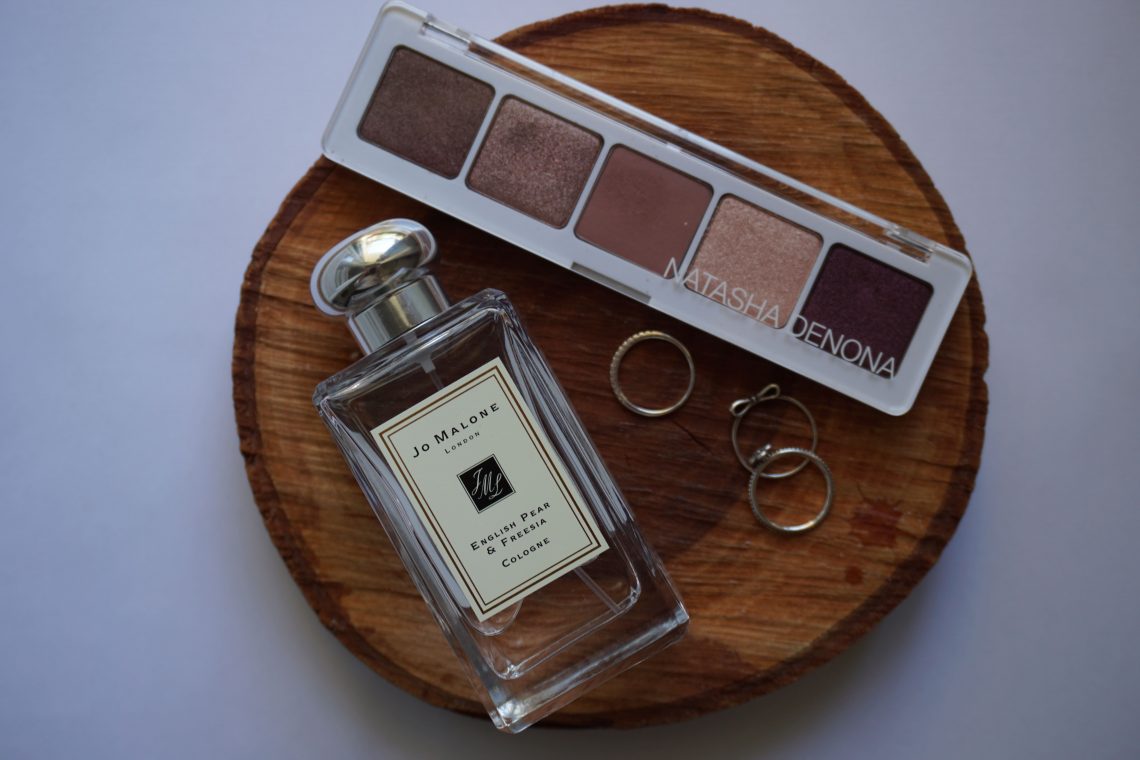 June 2018 :: Monthly Favourites and Highlights
This month has not been big on makeup and jewellery, by surely has had its fair share of beautiful moments. I like to write down both products and memories, in order to reference later. I also think you will enjoy getting a glimpse into my life and use it as a way to identify the nice moments in your life and be grateful for them. Here are my monthly favourites and highlights for June!
June 2018 Favorites
Natasha Denona Palette 5 in 02 . I love the blushed neutrals eyeshadows of this palette. It is so wearable and I find that I can use each shadow alone if I want a more simple look, or mixed together, as designed. The quality of the eyeshadows is stunning! I cannot wait to get my hands on another palette when Natasha Denona comes to Europe!
Jo Malone English Pear and Freesia Cologne. Jo Malone perfumes are such high quality. I really love this one, because I love freesia and it is a very aristocratic but not heavy perfume.
Silver rings. I do have a soft spot for rings, and I really love these three: Accessorize Sterling Silver Eternity ring, Accessorize Sterling Silver Bow ring (similar style here) and Pandora silver ring (similar style here). I can wear them both for casual outfits and night outfits, they are subtle and beautiful rings.
June 2018 Highlights
My nephew's christening – It was such a lovely day, my poor nephew didn't stop crying during the whole thing, but soon enough he fell asleep exhausted. The lunch was delicious and we had lots of gigs!
Finding a new home – I just can't contain my excitement since I am moving in with my boyfriend and best friend! I am just so happy! We have found an apartment that we both like and we are in the process of market research for all the things we'll need.
My nephew's birthday – My nephew turned one! I can't believe how quickly time goes by. He has started walking all by himself and saying a few words and he loves playing with balls! I am such a proud auntie!
A girls night out – Me and my girlfriends went out to a restaurant by the sea and it was fab! It had been a long time since we went out all together and I had missed it. I am so thankful for these girls!
An outdoor wedding – I attended a family member's wedding in June and it was amazing! It was held in the park, it was very picturesque and everything was well thought! Afterwards, the dinner was amazing, with so much food and in open space, we danced, we laughed, it was just brilliant!
Cheers to July!
xo, Helen