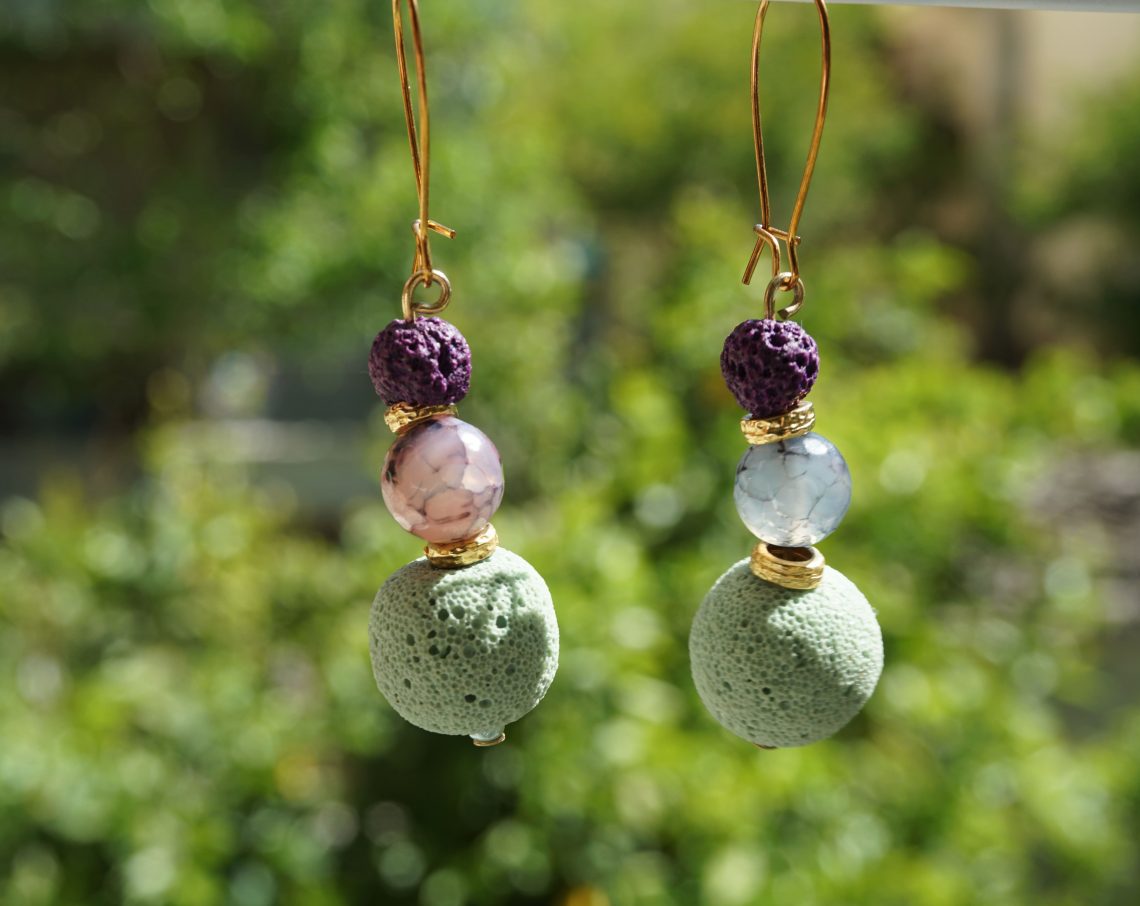 My favourite colourful earrings for summer
If you know me, you'll know I have a soft spot for earrings. I appreciate almost all types of earrings and my collection has grown quite a lot, considering that I have been purchasing earrings since I got my ears pierced at the age of 12! Today I am going to show you my two favourite colourful earrings for summer! Not that you can't rock them any other season, it's just that I find them playful but also chic. I don't think they'll go out of fashion anytime soon.
Silkworm Cocoon Earrings
Oh yes! You read it right. These earrings are made of silkworm cocoons, that have been cut and dyed after the silk worms left them. I think they are so pretty and original! Of course they are much more delicate, and it's not the best idea to wear them if you are a mum with a baby who likes to explore any piece of jewelry you wear. However, they are so special, and they just the right spin to the trend of ball drop earrings. They are like a more sophisticated and delicate version of this trend. I found them in a shop in Naxos Island, in the old town.
Beads Drop Earrings
I find the colour combo of purple, duck egg and lilac stunning! And those are an amazing pair of earrings that look so cool and chic at the same time! They are paired easily with green, blue, turquoise, and purple outfits. These were a present from a dear friend, but unfortunately I don't know where she got them from. They are not as super light as the cocoon earrings, but still because of the fact that beads have a spongy material, they are still light and comfortable to wear. I think they are perfect for casual occasions where you still want to look pretty but not revealing you've done a lot of effort.
What earrings do you wear during summer?
xo, Helen