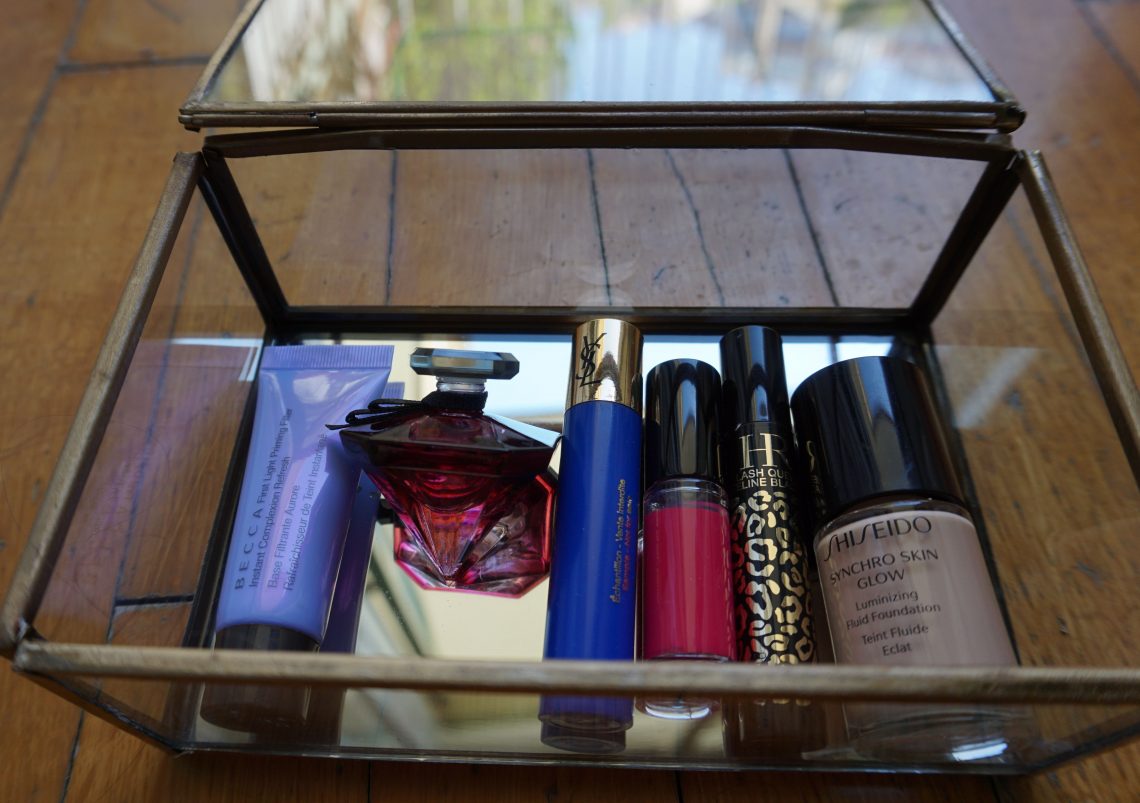 You certainly know my love for miniatures and travel size products! I love the fact that you can take them anywhere and fit them all in a small makeup bag. Here are some of my favourite mini makeup products that can fit everywhere. Cheers to pocket beauty!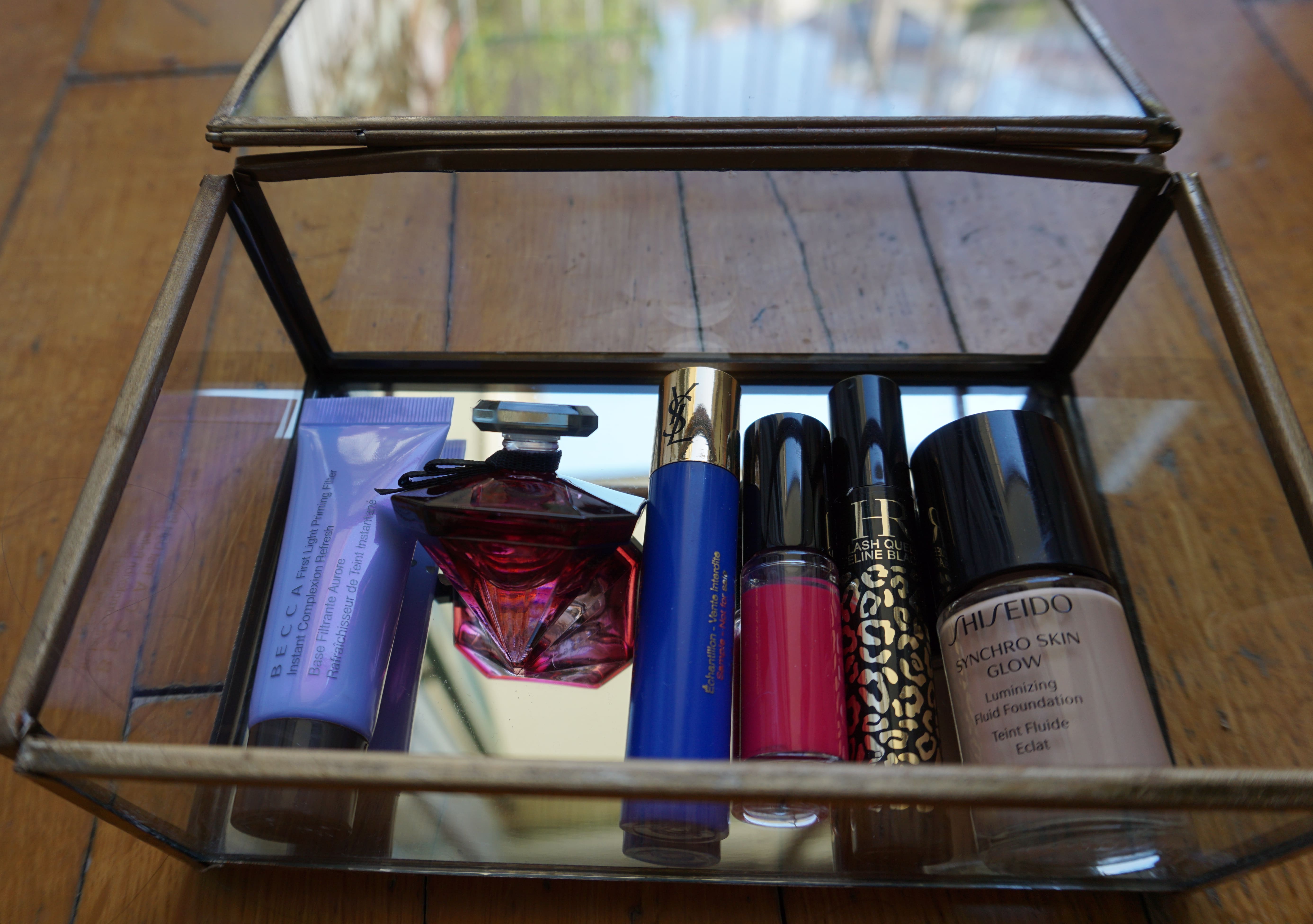 Base
Becca First Light Priming Filter. Years ago I had seen a YouTuber apply a purple hued primer by Etude House, and I thought it was such a clever idea for brightening the skin of your face. When this primer went out by Becca, I was so excited, because it was a brand available in Europe. Foundation slides beautifully on it and it gives a nice subtle glow to the face.
Shiseido Synchro Skin Glow Foundation. I have it in the shade neutral 3, which is more suitable for my summer skin, but that is also a plus because that's when a smaller bottle comes handy for travelling. I like the texture and the feeling, although it is a bit dry on me, so I have to make sure I have moisturised my face well before application.
Perfume
La Nuit Trésor Lancôme. This perfume is spicy, sweet and sour but it is still so fresh. I don't like it very much right after application, but after an hour I find myself constantly smelling it and thinking "oh, it's nice!".
Eyes and Lips
YSL Vinyl Couture Mascara 05 "I'm the Trouble". I love colourful mascaras because they are fun and sophisticated. Perhaps you already know that. This mascara in particular comes so handy when it comes to mascaras because I can throw an extra mascara in my makeup and and not think at all about the space.
L'Absolu Velvet Matte 378 Rose Lancôme. This is a gorgeous liquid lipstick by Lancôme. It is a reddish fuchsia, very similar to Charlotte Tilbury's The Queen lipstick. I love this shade from both brands. There is also a non liquid lipstick with the same colour from Lancôme as well.
Helena Rubinstein Lash Queen Feline Blacks Mascara. This mascara is quite volumising and buildable. It is so practical to have such a mascara in your handbag because you can re-apply whenever you want. It smudges during hot weather, but normally I don't have any problem with it.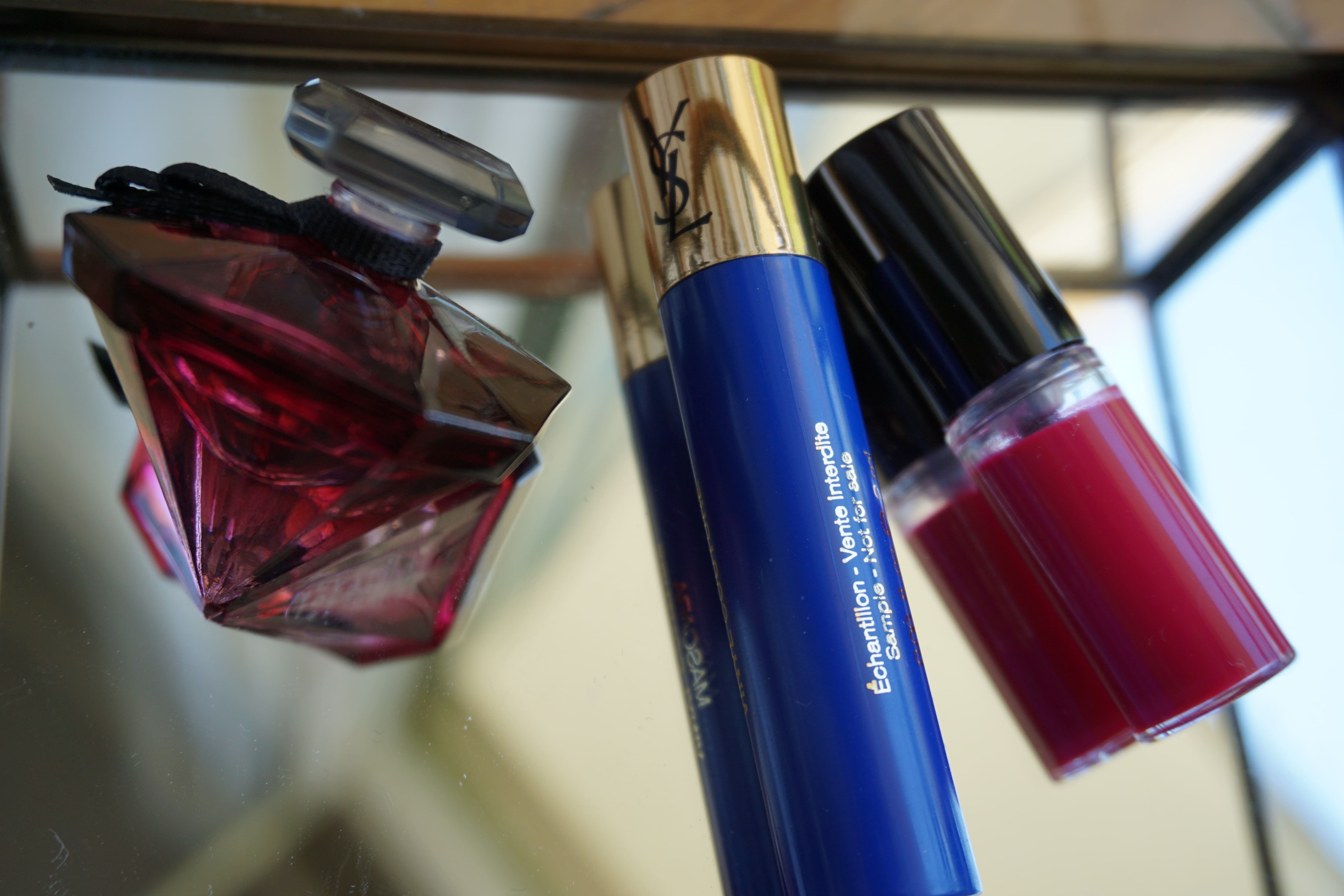 What are your favourite miniatures?
xo, Helen