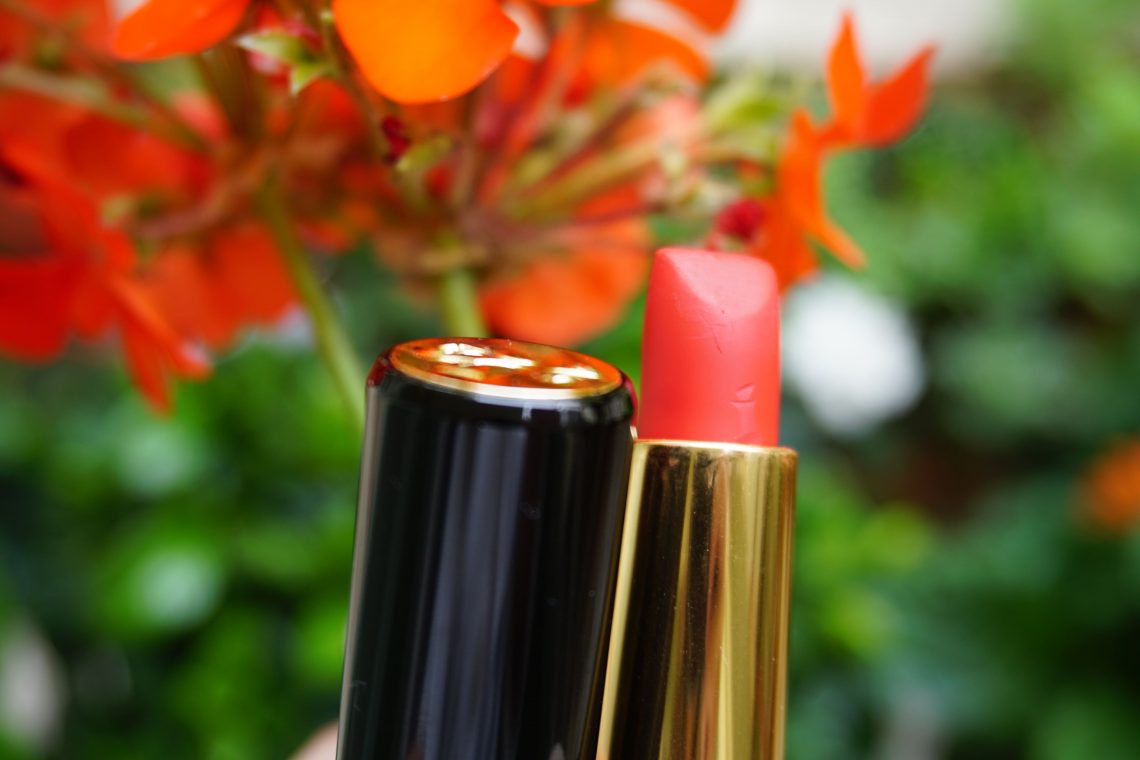 The perfect red lipstick for summer: Lancôme Idole
I love lipsticks and of course the classic red lipstick. However, there is something about red lipstick during summer months that prevents me from wearing it. Is it the fact that I have them associated with Christmas and cold weather? Is it that my face gets red because of the heat and I don't want to look like a tomato? If you have the same concerns as me, I hope that this post will answer your red lipstick summer needs!
The solution? L' Αbsolu rouge matte lipstick by Lancôme, in 186 Idole.
The colour
The colour is a stunning! Who would expect otherwise, since it was created by the fabulous makeup artist, Lisa Eldridge. In fact, this lipstick is not a true red. It is a coral-pink red and that is the exact reason why you can wear it both during winter and summer. It is my number one choice in the summer because it is not a stark red colour. Moreover, you can always apply it in a thinner/sheerer layer, or over a lip balm, if you want less pigment on your lips.
The longevity
This lipstick is matte, and matte lipsticks are much less likely to melt off your lips during hot weather or by sweat. You can apply this lipsticks with thin layers and really work them into your lips with a lip brush and afterwards blot on a tissue. This does not only let you control how much colour you will put on your lips, but also it makes it much more long-lasting.
xo, Helen