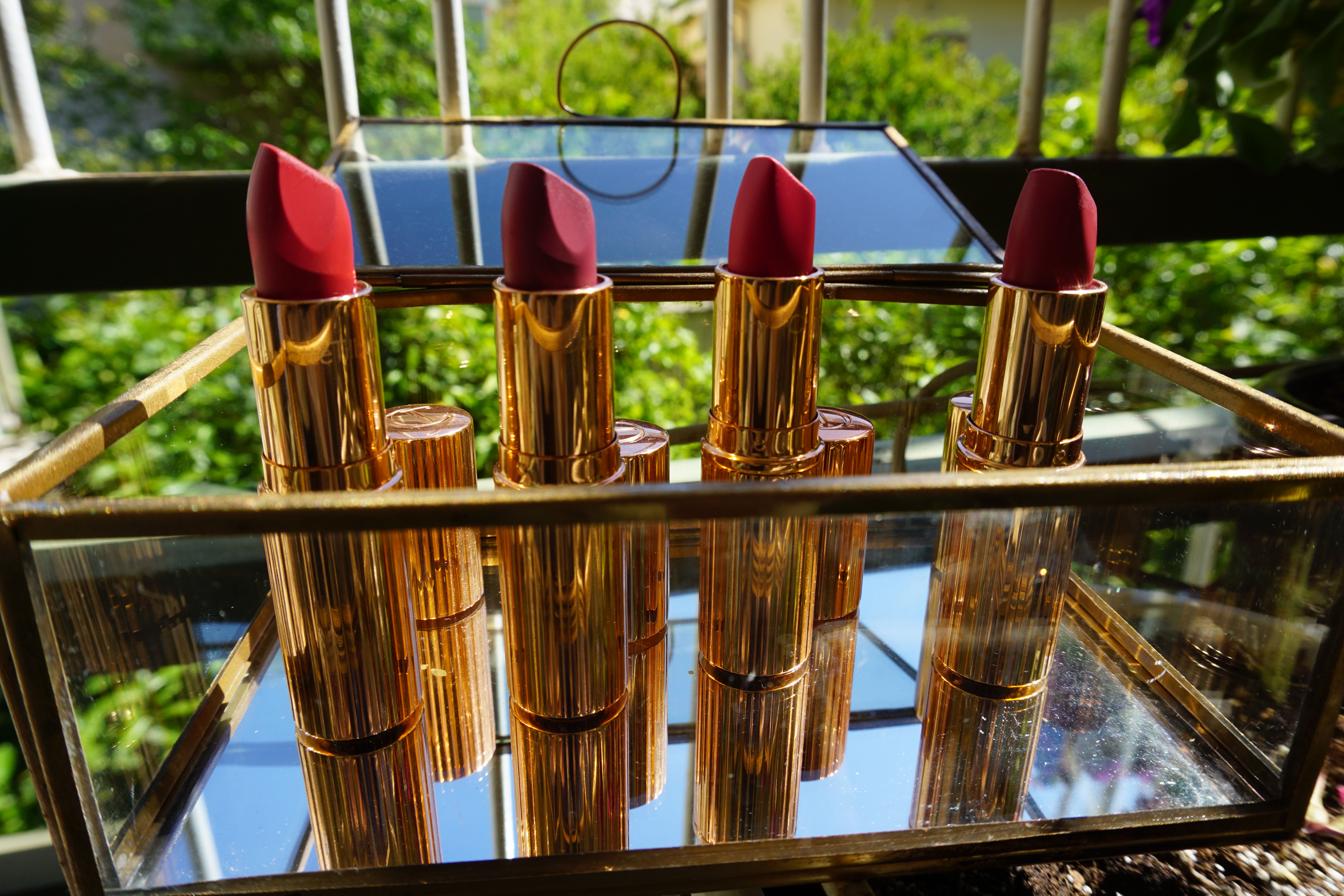 Summer Lipsticks by Charlotte Tilbury
Hello there and welcome to Blossomful! Today I am going to show you my favourite summer lipsticks, and they are from my favourite makeup brand, Charlotte Tilbury! I absolutely love her lipstick line! (Not to mention all her lines *my bank account nods with a sigh* ). These lipsticks are so comfortable to wear, they are matte but incredibly moisturising! The packaging is so gorgeous as well, it makes the whole experience of application so much more enjoyable! The shades are stunning!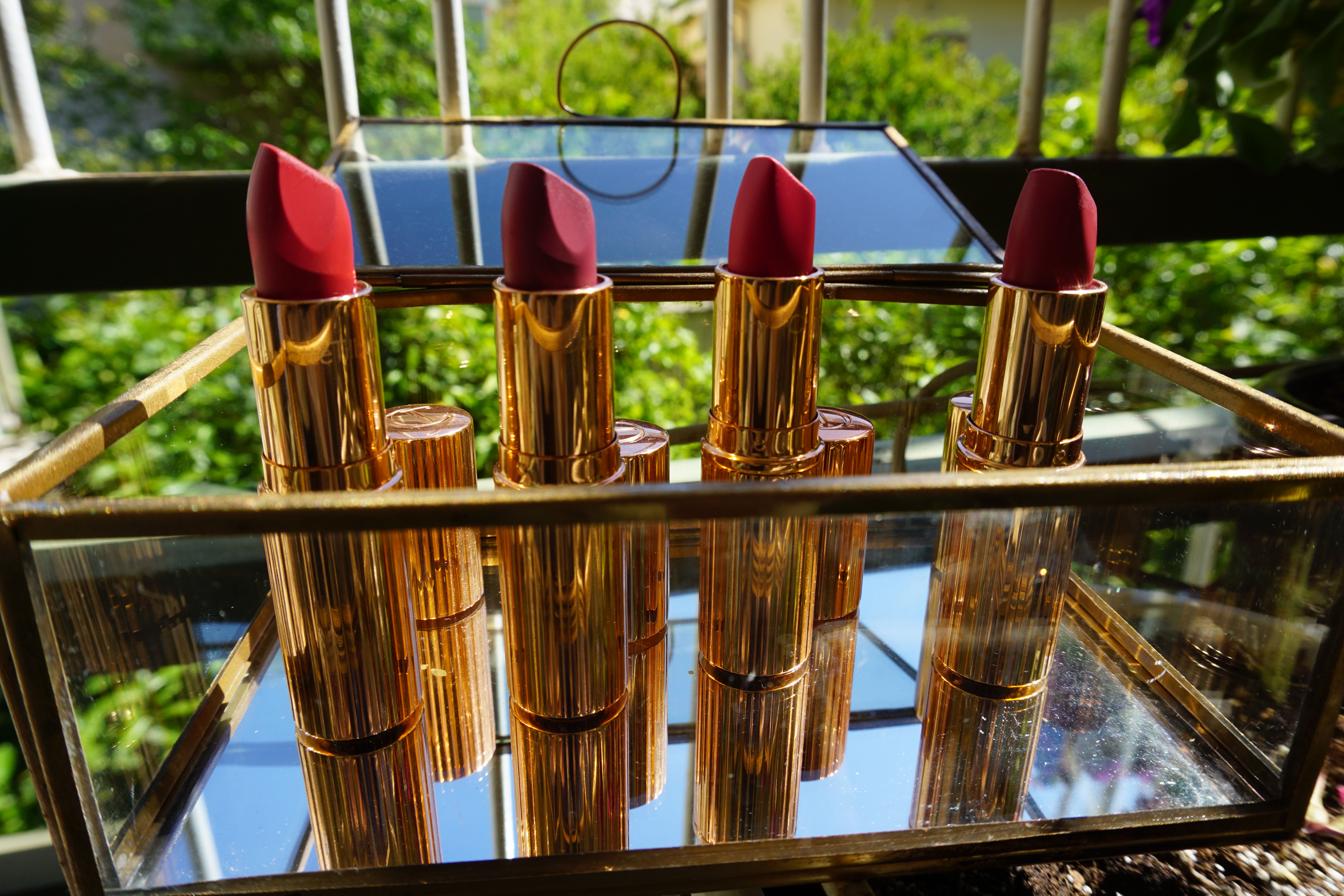 For summer, I love the following five lipstick shades. Not that you couldn't rock a nude lip in the summer. But bright, pink and fun lipsticks just scream sunshine and cocktails to me! I present you, Amazing Grace, Secret Salma, Miranda May, The Queen, and Lost Cherry.
So, mirror, mirror on the wall, who's …
The sweetest of them all
Definitely, Amazing Grace. It has a special place in my heart because it is the first Charlotte Tilbury lipstick I bought. It is a sweet, warm pink with coral undertones, the perfect warm pink to me. It is a perfect shade of pink for those who want to wear pink while being elegant and classy. Think of a summer casual afternoon walk by the sea, that's the lipstick you will want to wear!
The most natural of them all
The perfect shade for a natural mauve, for charming lips and the most wearable shade: Secret Salma. I love this lipstick, it is a wonderful rosy colour and the one I have worn the most out of them all. It is perfect for summer evenings and outdoor cinema nights!
The brightest of them all
Miranda May, a remarkable shade, bright yet wearable, a marvellous mix of coral and pink! This is the pink colour of a sunset sky. I bet this shade would look amazing on bronzed sun-kissed faces. This is the shade I'll be wearing on my first summer cocktail of this year, I've just decided it!
The most impressive of them all

What else could be more imposing other than The Queen? This lipstick is a perfect fuchsia shade, the only fuchsia shade I wear. In low-light conditions it appears reddish. It is gorgeous and what I have applied in the photo is a rather light layer. You can definitely make it stronger, but you have to be careful, because the stronger the colour, the more imperfections will show.
The most unexpectedly beautiful of them all
When trying to describe this shade, the word that first came to mind was unusual! You might say that there are so many similar shades on the market and I agree, but none of them was like Lost Cherry, at least on my lips. It has a fairytale-esque feeling: When wearing it I feel like Snow White, but wearing a pinky shade instead of the classic red one. So, looking at the bullet you might think this colour is common; you'd be surprised to find out that is not the case at all!
Here you can see the subtle shine of the Charlotte Tilbury lipsticks, which is gorgeous. Yay for summer and yay for summer lipsticks!
Hope you liked the post! Thank you for visiting!
xo, Helen