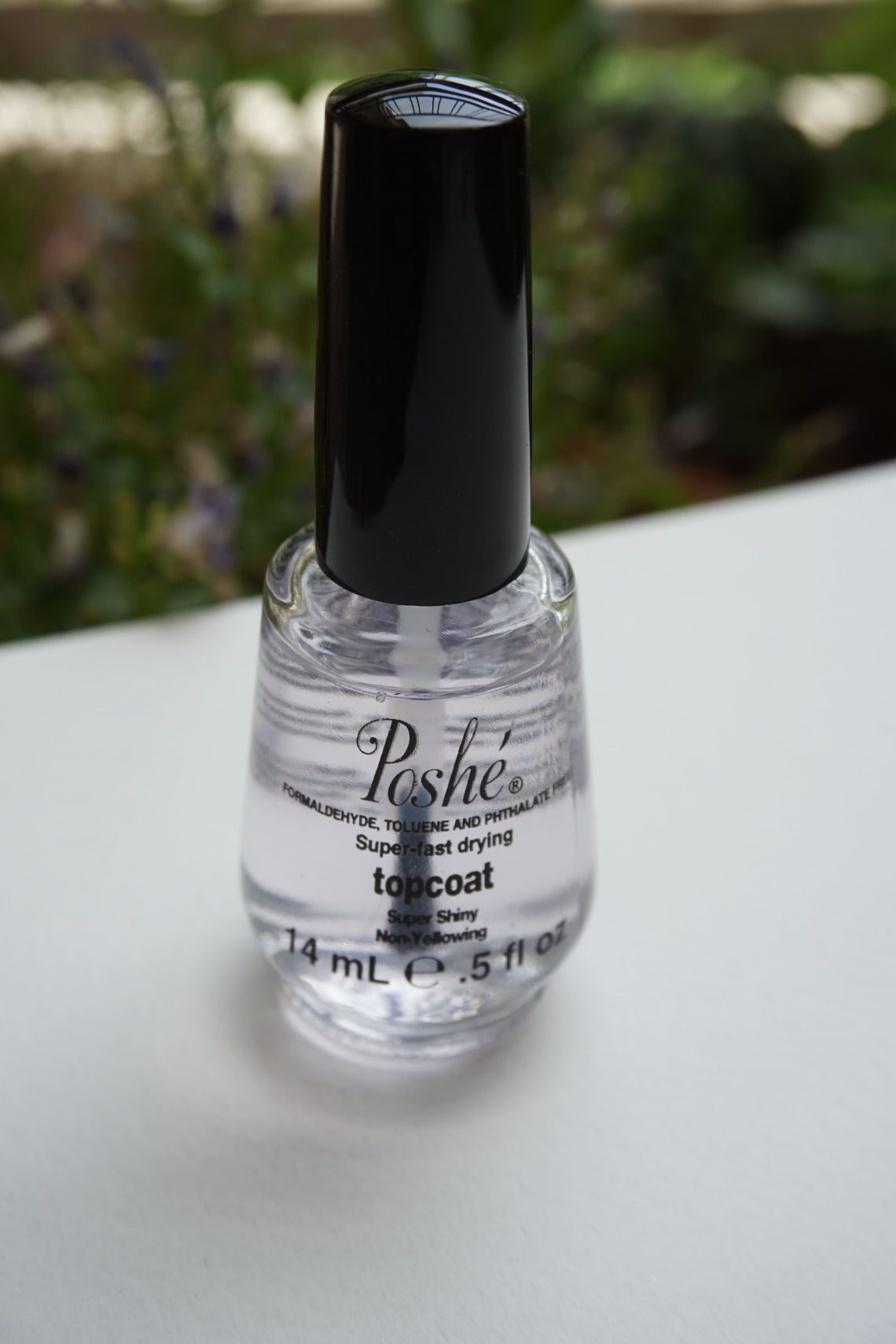 My all-time favourite nail polish top coat :: Poshé Top Coat
Hello there and say hello to an unsung hero of top coats! It is the Poshé super-fast drying top coat. I wanted to make a whole post dedicated to it because I don't think that the beauty community has praised it enough. It is indeed super-fast drying, you can apply it even if the previous nail polish layer is not 100% dry.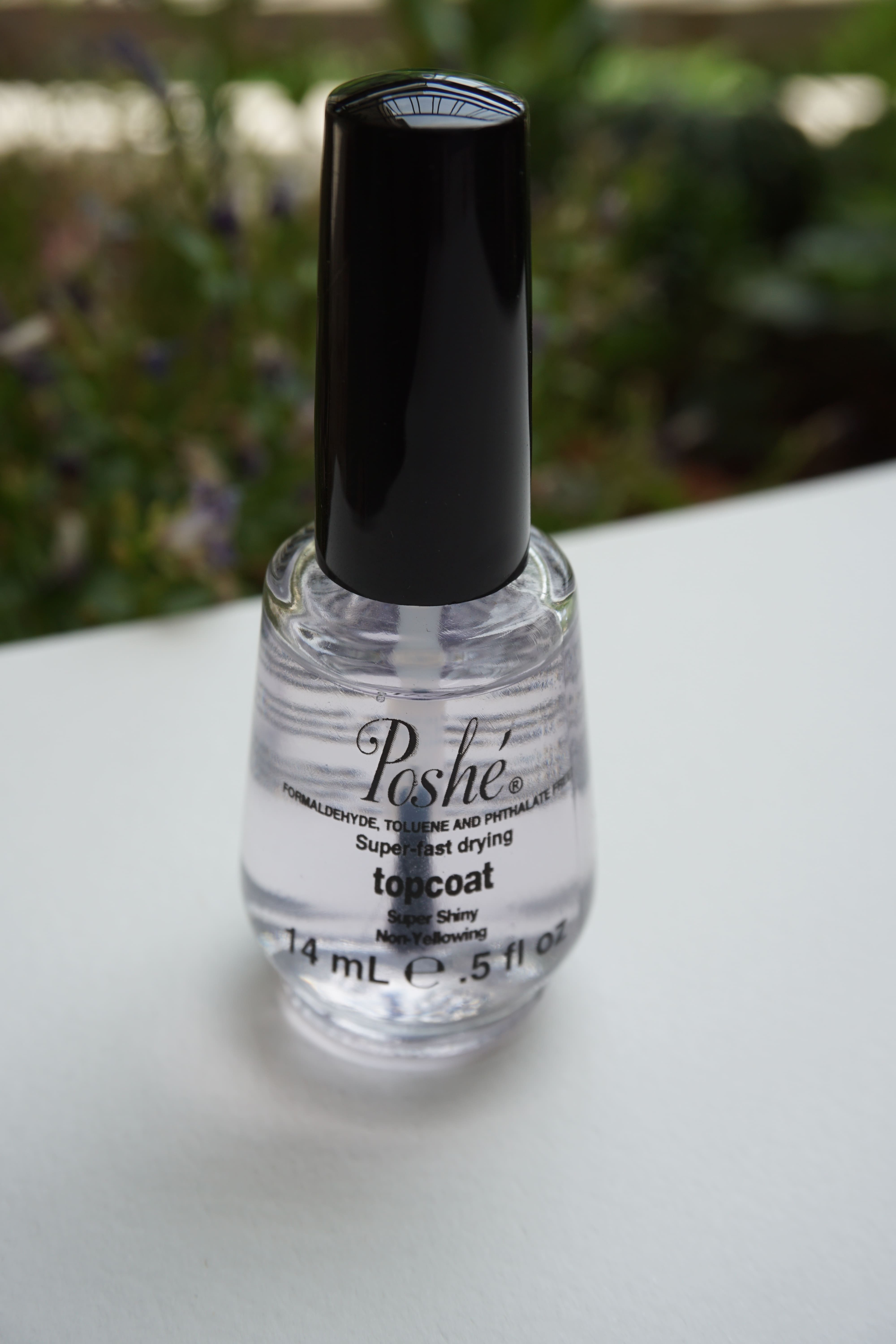 Why it is my favourite
It starts drying right after I finish applying it (you have to be a bit quick with it, not crazy quick, but if you start taking your time to apply it, it will start setting before you finish)
Consequently, you can do stuff right after 1 min of applying your top coat. No more waiting 15 min doing nothing or getting nail polish on your furniture in case you couldn't wait.
The finished product are nice shiny nails.
Posh

é top coat

 makes nail polish all-together last longer.
Since using it, I paint my nails much more regularly because it makes the procedure hassle-free.
It is a great value for money, because it is a quality top coat, and you get 14mL of product which justifies the price.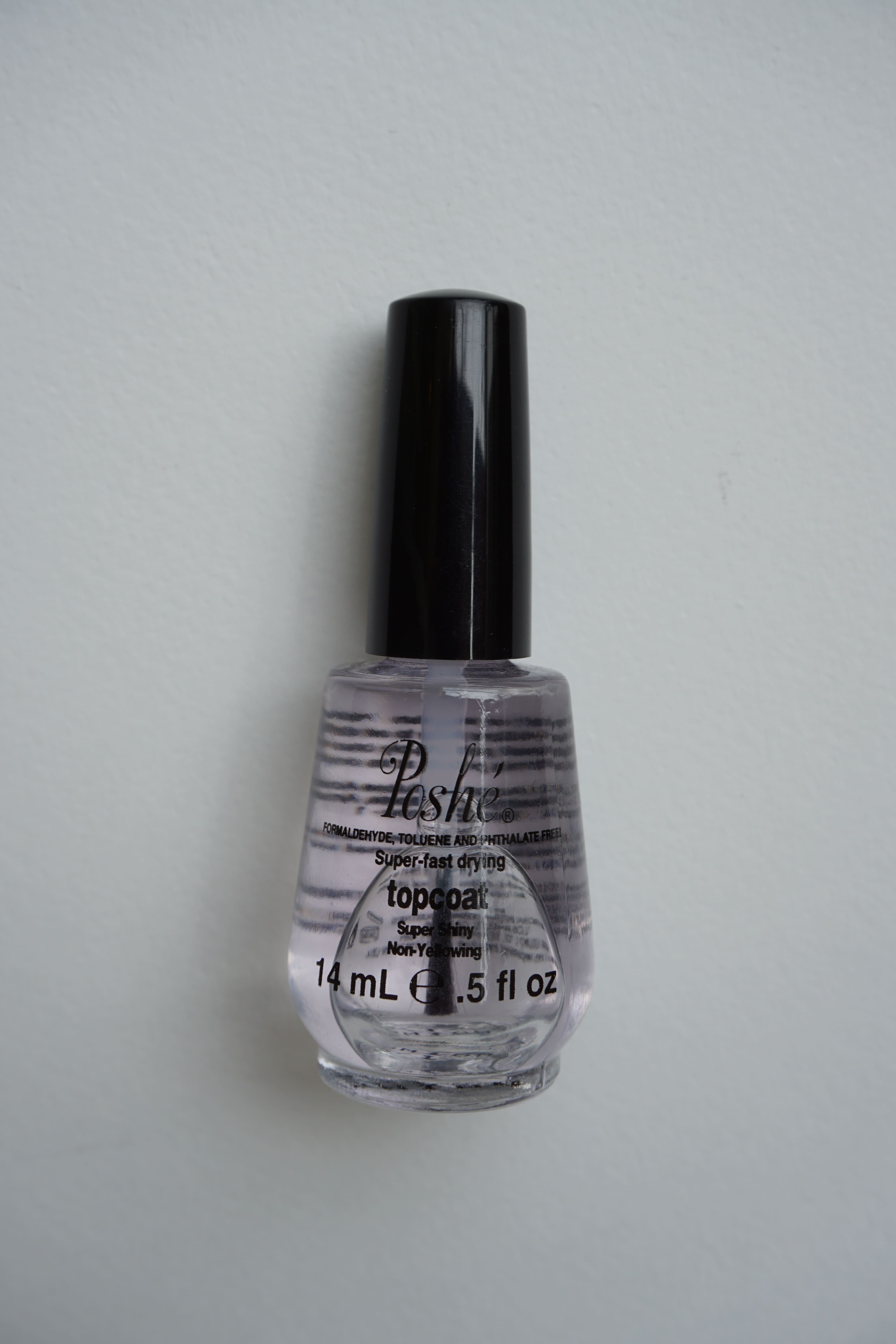 Any cons?
Well yes, I wish it was more widely available in Europe! I also wish it was available in the same price as in the US. Now, you can only find it on Amazon . If you happen to know any other e-shops that stock it in Europe, please comment below!
What is your favourite top coat?
xo, Helen