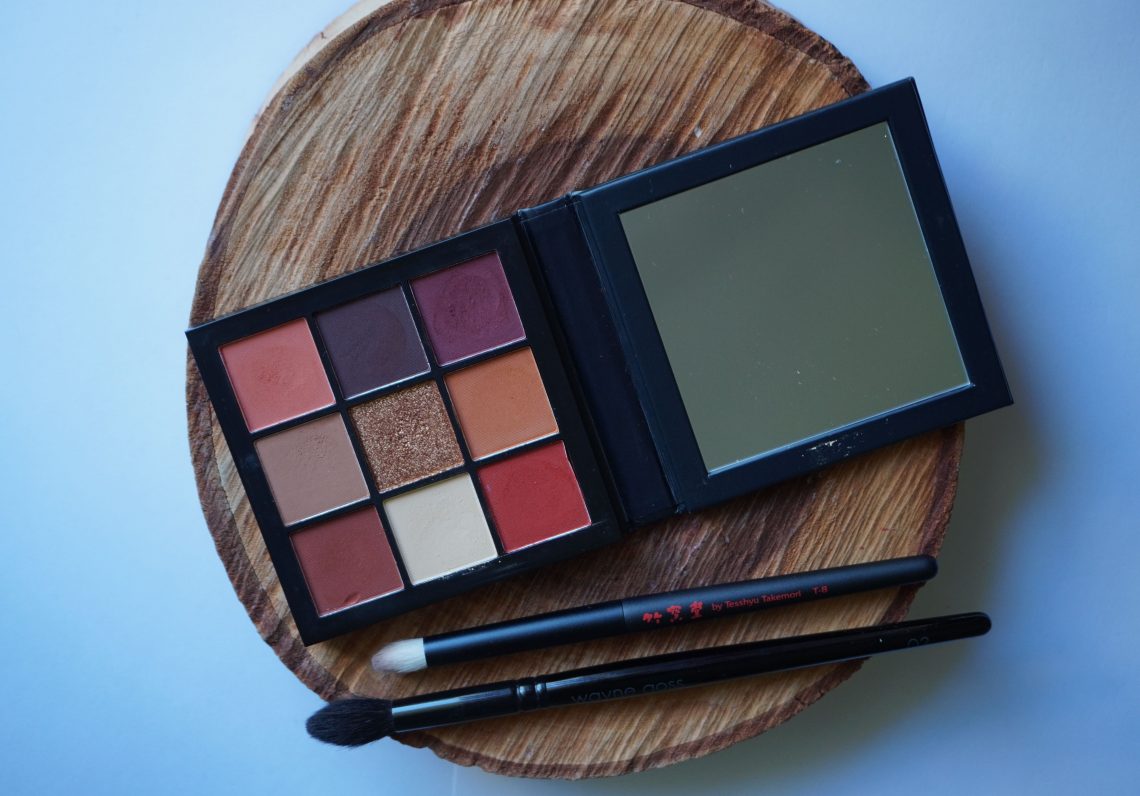 An autumnal palette :: Huda Beauty Warm Brown Obsessions
If you really want to get in the autumn mood with your makeup, here is the palette for you: Huda Beauty Warm Brown Obsessions palette. This palette consists of 9 shades, 8 matte ones and 1 foil-effect. Think of orange and red autumn leaves and you get the gist of this palette. I should warn that this palette is not for everyone. In order to use all the shades, you have to be a little adventurous.
You will like it if:
You are into matte red and orange eyeshadows
Orange-bronze looks is your thing
You want your eyeshadow to have super staying powers (so much that it's actually hard to take it off!)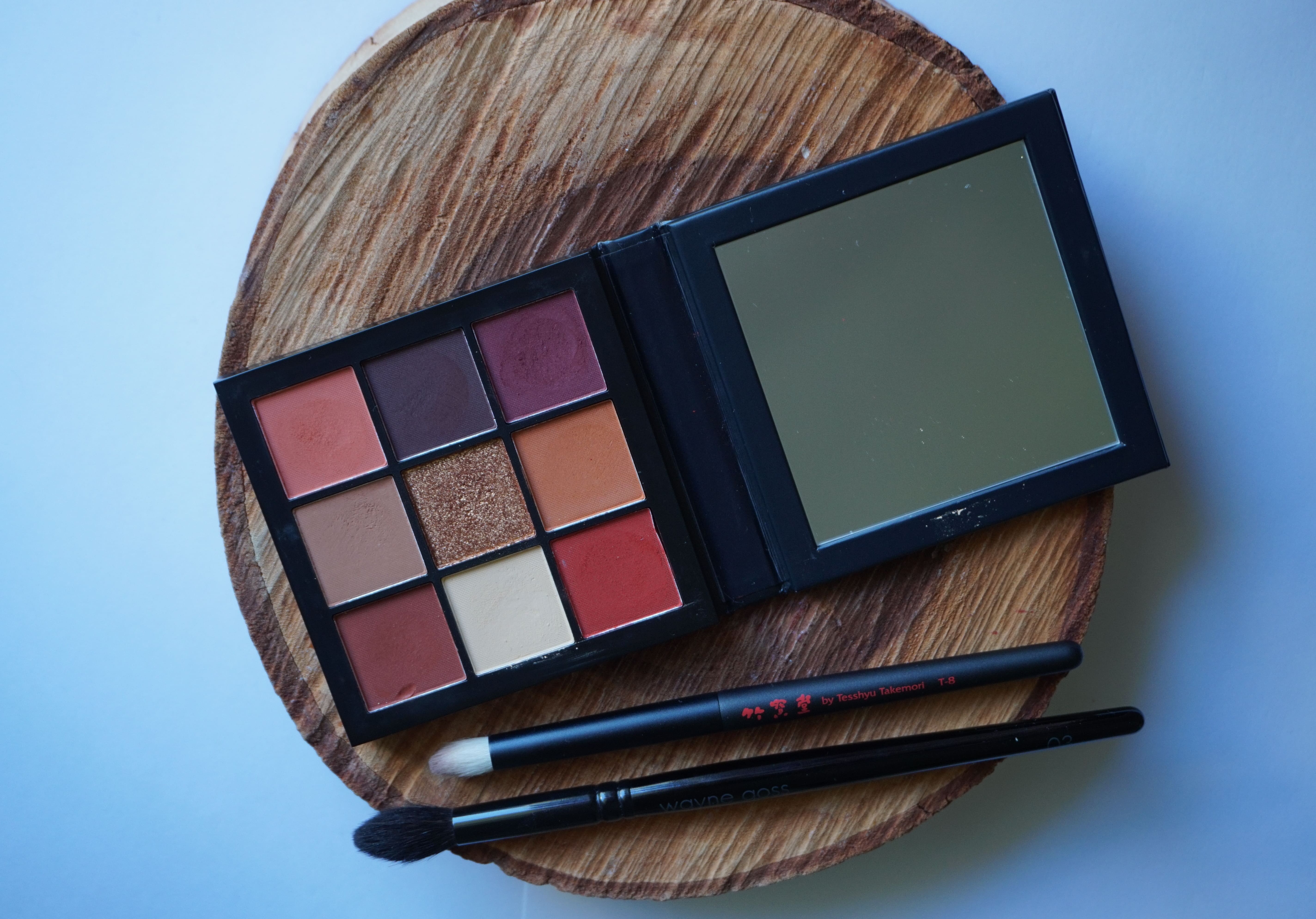 The size of this palette is just like a MAC quad. So, it might not be as big as you see in a single picture, but it is very travel friendly. It is my first Huda Beauty palette and I got it just when it came out. I had contemplated on buying the Desert Dusk palette but I thought it was a better idea to start small with Huda Beauty. I like this palette, but personally I wouldn't categorise it as warm browns, because I find it very red and orange. Here are some swatches for you: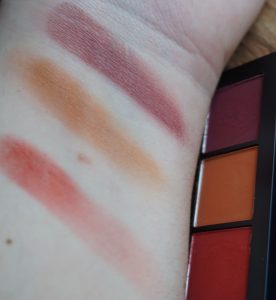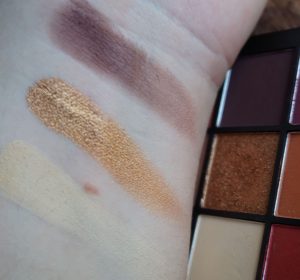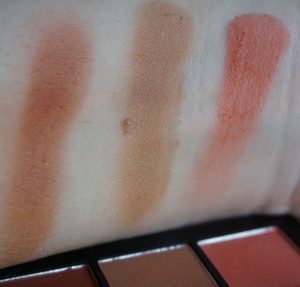 While I find this palette has some eyeshadows that are definitely a statement, at least on my skin, I think it is nice to have a palette that is more daring than usual. However, it is possible to get a wearable look by using the colours in the middle of each row and using the darker colours as eyeliners.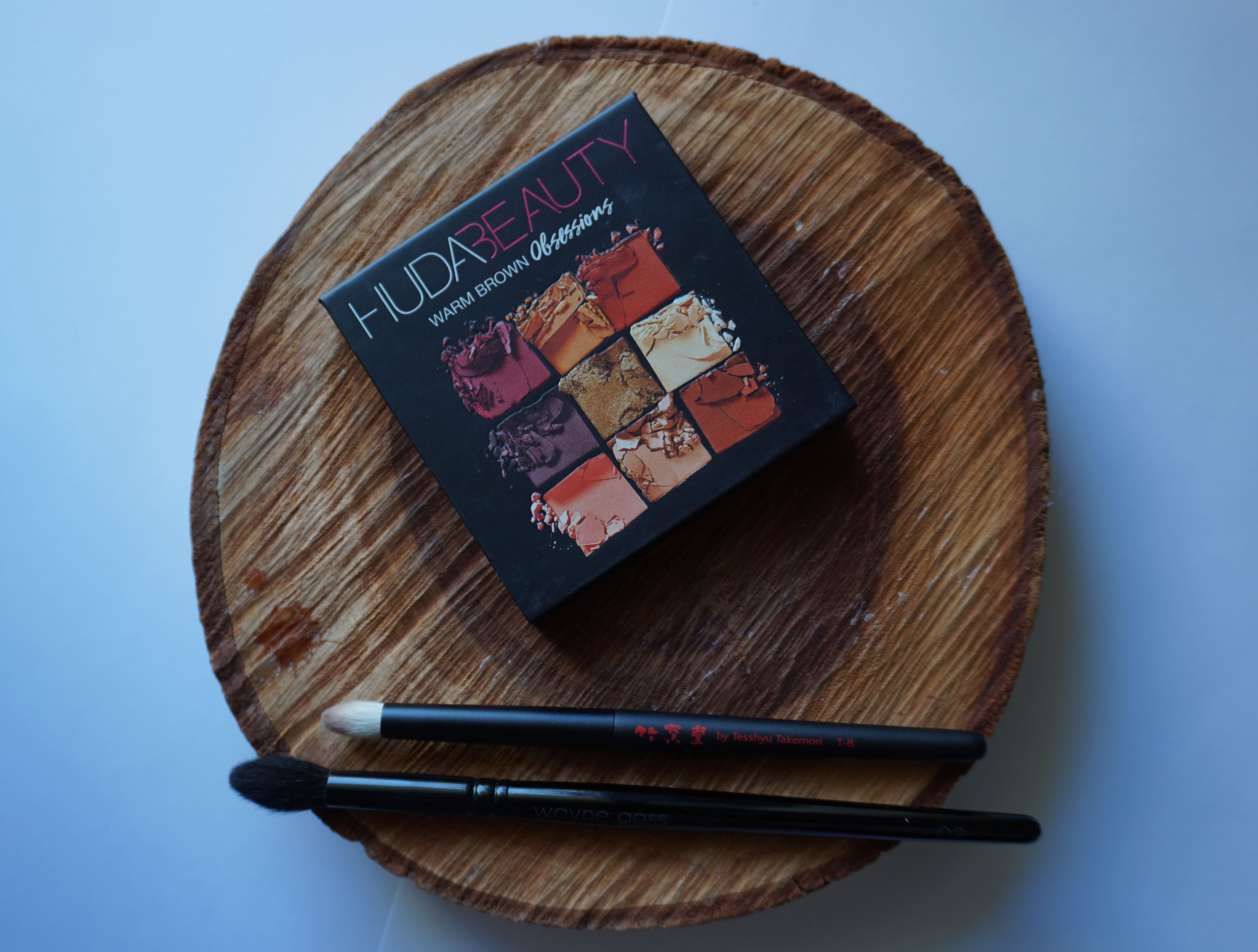 Have you tried any Huda Beauty Palette? What is your opinion?
xo, Helen