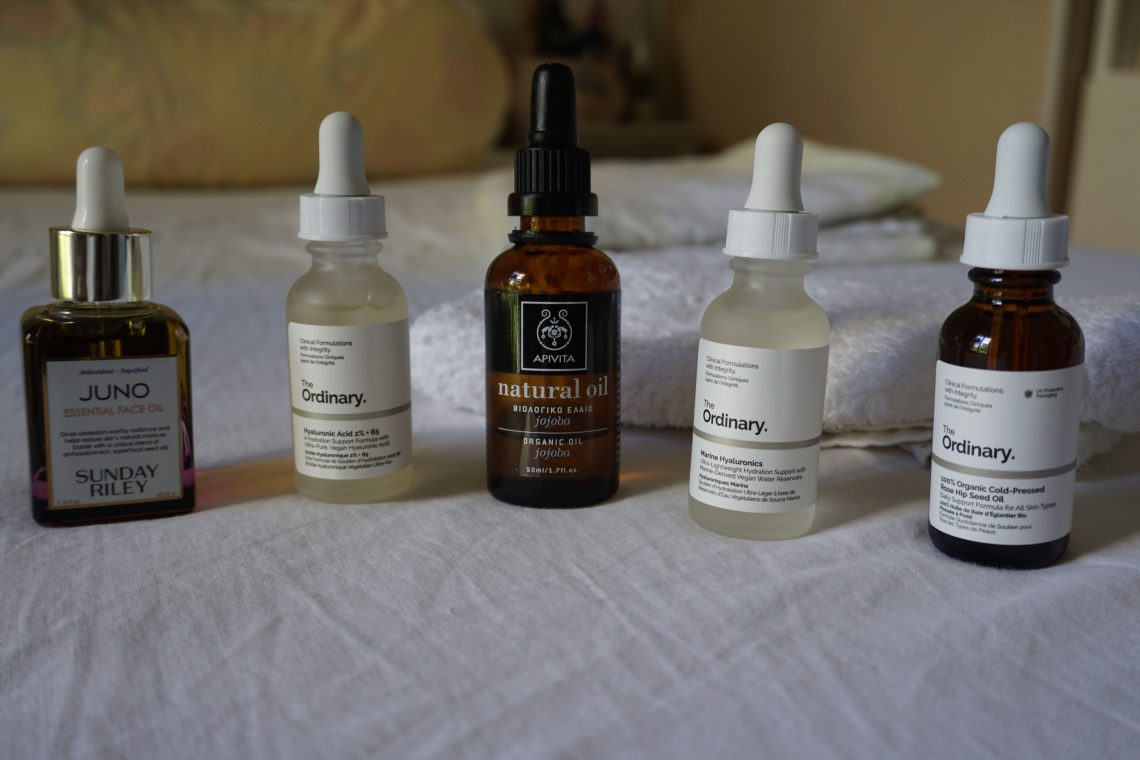 When it comes to beauty products category, makeup is the first thing that comes to our minds. Indeed, makeup is something we see, in the sense that it adds paint on our faces, be it lipstick, blush or eyeliner. We have all been charmed by shimmery and glittery eyeshadows and fancy lip colours. However, there is a much more important category of products that belong to the beauty family, and that is the skincare products. I have broken down the components of my skincare, presenting you my skincare philosophy, and where I spend more or less money.
Good skincare makes our faces glow from within. It helps bring out the best possible look of our skin, together with our diet. It nurtures the skin, and in my opinion, that is much more important than makeup. If you nail down your skincare routine and use products that work for you, you will need less makeup or even no makeup at all.
My philosophy in a few words
I like to provide my skin with a wide variety of good ingredients for it. This way, my skin never missed anything. On the other hand, I don't want to use one product all the time, because I don't want my skin to become addicted to the specific ingredients of the product.
Moreover, I don't like layering up a lot of products. There are several reasons for this. First of all, I think that layering a lot of products makes skincare a complex and tedious process. Secondly, I do not have the time to read through the ingredients list and research about how multiple products will behave once mixed. Are they going to be compatible or will they cancel out their benefits? Who knows…
Last but not least, in general, I invest in my skincare products. Especially the ones that stay on my skin long and are not washed off after application. I also use them sparingly, so I don't like to lather my face in them, I just put on the amount that I see my skin can absorb.
On to the components of skincare…
Moisturisation
It is very important to moisturise your skin on a frequent basis. Of course, each skin is different and the climate where you live plays a huge role. However, being consistent regarding your skin's hydration is important in order to keep it looking fresh in the long term. In order to achieve that, I drink a lot of water, and I use moisturiser every day during colder months. During hot weather (when the temperature is higher than 30 C ), I tend to moisturise my skin about 3 times per week, because of the sweat. Masks are also important, as they moisturise more and they are a more special treat to my skin. I use about 3 masks per month, or when I feel that my skin needs more hydration. During very cold months, I also moisturise my skin before going to bed.
I tend to use high-quality moisturisers, which are pricier but not crazy expensive. The reason why is because I want to make sure that whatever I put on my skin and it stays, is high quality. On the other hand, I cannot afford to pay too much for a daily moisturiser, because it is a recurring cost and the products are being used up more often than other skincare products. Usually, I alternate between the Clarins Daily Energizer (gel or cream), the Origins, and Lixirskin. For nighttime moisturisation, I use the Luna Sleeping oil by Sunday Riley, the Kiehls cream or the same moisturiser I used that morning.
Cleansing
An important aspect of skin care is cleansing. Dirt from the environment together with the natural oil our faces produce can clog pores and result in ugly pimples. Of course, makeup that has stayed on the face long has to come off. I cleanse my face daily. In the mornings, I just put cold water on my face and in the evenings or right before bedtime, I use makeup remover in case I wear makeup, but in any case, I use a lightweight cleanser. The reason why I don't use systematically cleanser twice a day is that my skin in on the dry side, and I don't want to rip it off all natural oil. On days when my skin is prone to breakouts, or if I feel that a pimple has started peeking out, I use a purifying face oil, twice a week (but not every week).
When it comes to cleansers, I buy medium priced ones or buy them in bulk if they happen to be on discount. I like the Apivita foam cleanser with olive and lavender, the Clinique facial soap, and the Clarins Cleansing Gel. For makeup remover, I use the Bioderma Sensibio cleansing water, which I really like. As for purifying oil, I use the U.F.O. one by Sunday Riley. (Check back my blog for a review!)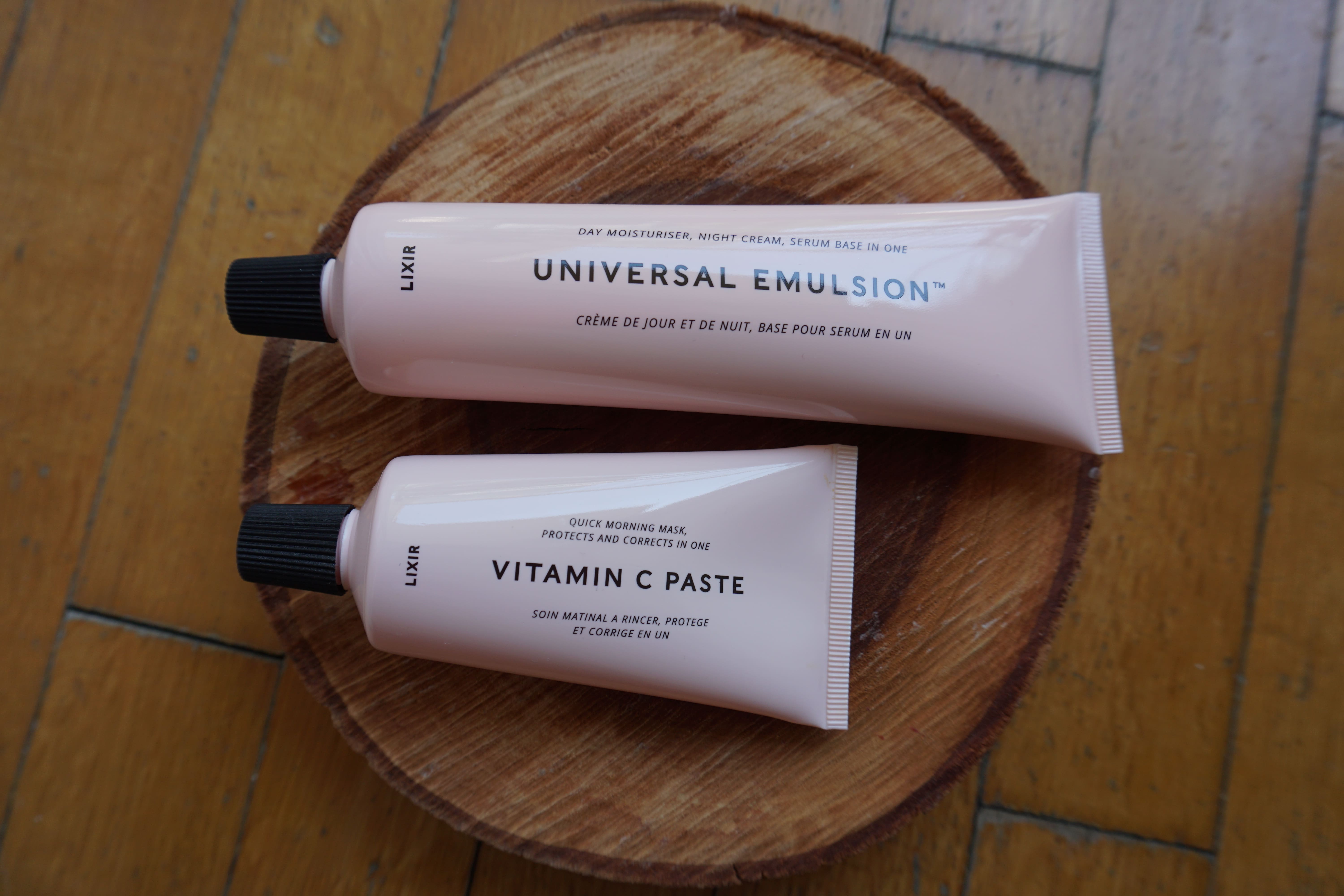 Sun Protection
Sun protection is essential in order to prevent the ageing of your skin and for prevention of various skin diseases. The way I care for this matter is twofold: As a proactive step, I use SPF daily. I use a high protection sunscreen, more specifically SPF 50, as I am blessed to live in a sunny country. As a reactive step, I use a vitamin C serum or gel, in order to repair the damage that has already been done by the sun. I use the vitamin C product about once a week.
In this group of product, I use a slightly different shopping approach. For sunscreens, it's like moisturisers, I need something of high quality, because it stays put on my face for many hours, but it is also a frequent and recurring cost, so I cannot buy very expensive products. On the other hand, I use the vitamin C less frequently, and it stays on, so I tend to invest more in that category. Products that I like are the Lancaster and Avene Sunscreens, and for vitamin C the Lixirskin Vitamin C paste and Vitamin C serum by This works.
Exfoliation
Exfoliation is needed when there is a new layer of skin formed underneath and you want to help your skin reveal it. I feel that when I wash my face and gently massage it that that also helps in its exfoliation. There are two kinds of exfoliating products of liquid consistency: chemical exfoliators and scrub exfoliators. Chemical exfoliators use substances like lactic acid, in order to remove dead skin cells. Scrub exfoliators have small rough crumbs which help you exfoliate by rubbing them on your face. I exfoliate about once a week, and sometimes more often when I feel that a signification amount of oil and sweat sit on my skin.
I usually prefer exfoliation with scrubbing rather than chemical exfoliation. The main reason why is because I feel I have more control over scrubbing with my fingers and it is more cost effective. Usually, scrub exfoliators are cheaper than chemical ones. I really like the Apivita olive scrub exfoliator and the Sunday Riley Good Genes exfoliator.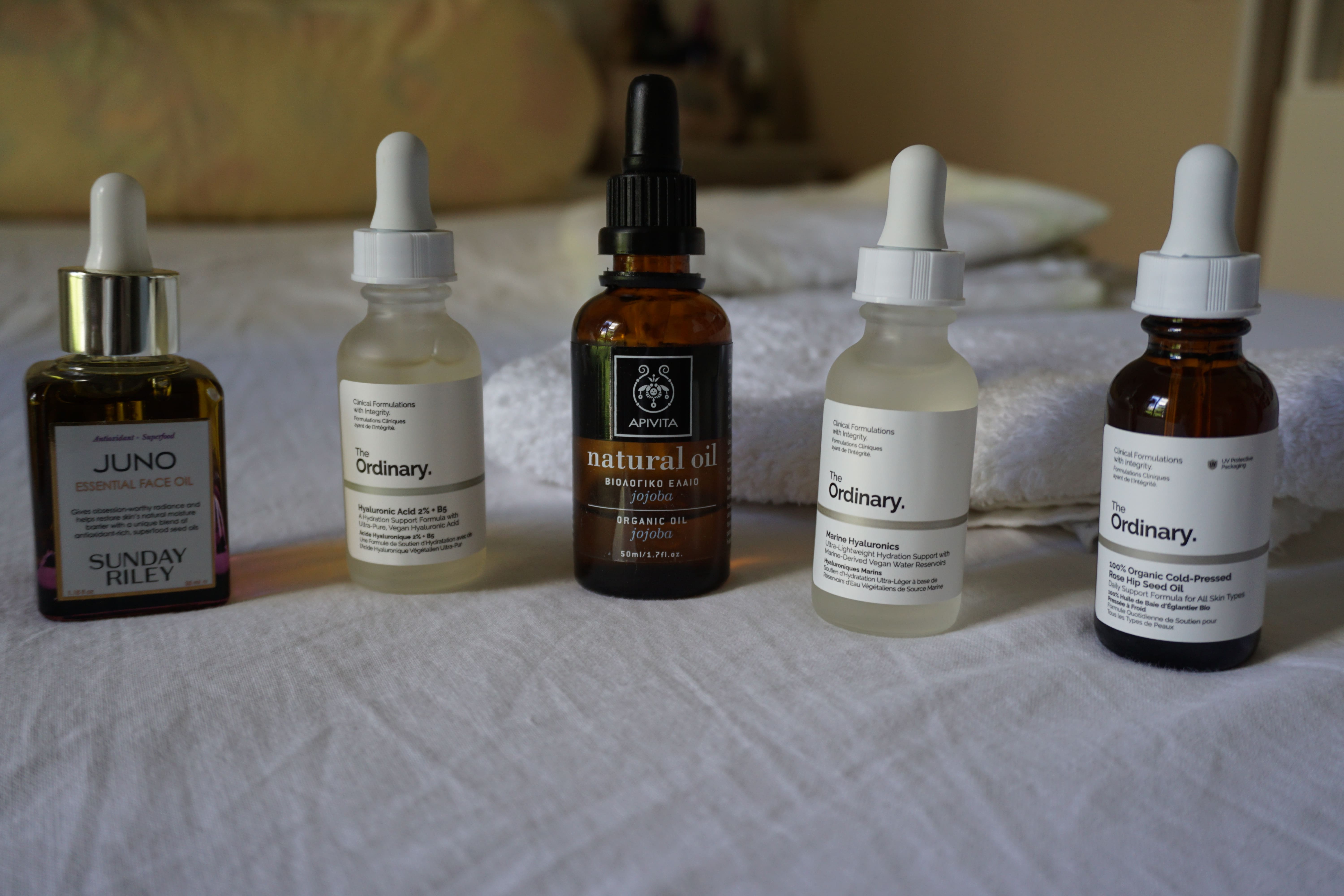 Massage & Special Treatment
In order to improve the circulation of the blood and to stimulate lymph nodes, I like massaging my face every so often. Usually, I massage my face once a week for about 15 minutes. I use face oils for massaging, and a combination of methods I have seen in these two videos (link, link). I also massage my face during cleansing. What is more, massaging my face puts me in relaxation mode, and I enjoy that very much, especially before going to bed. I like the fact that the benefits of massage are multiple. I treat my skin with helpful ingredients, my circulation is improved, and I am feeling more relaxed and happier. Win-win-win!
Due to the fact that this part of skincare is like a ritual to me, and I don't do it very often, I tend to invest more in the products I use. The oils I use are Apivita Jojoba oil, Juno oil, and Luna Night oil.
Which part of a skincare routine do you enjoy most?
xo, Helen