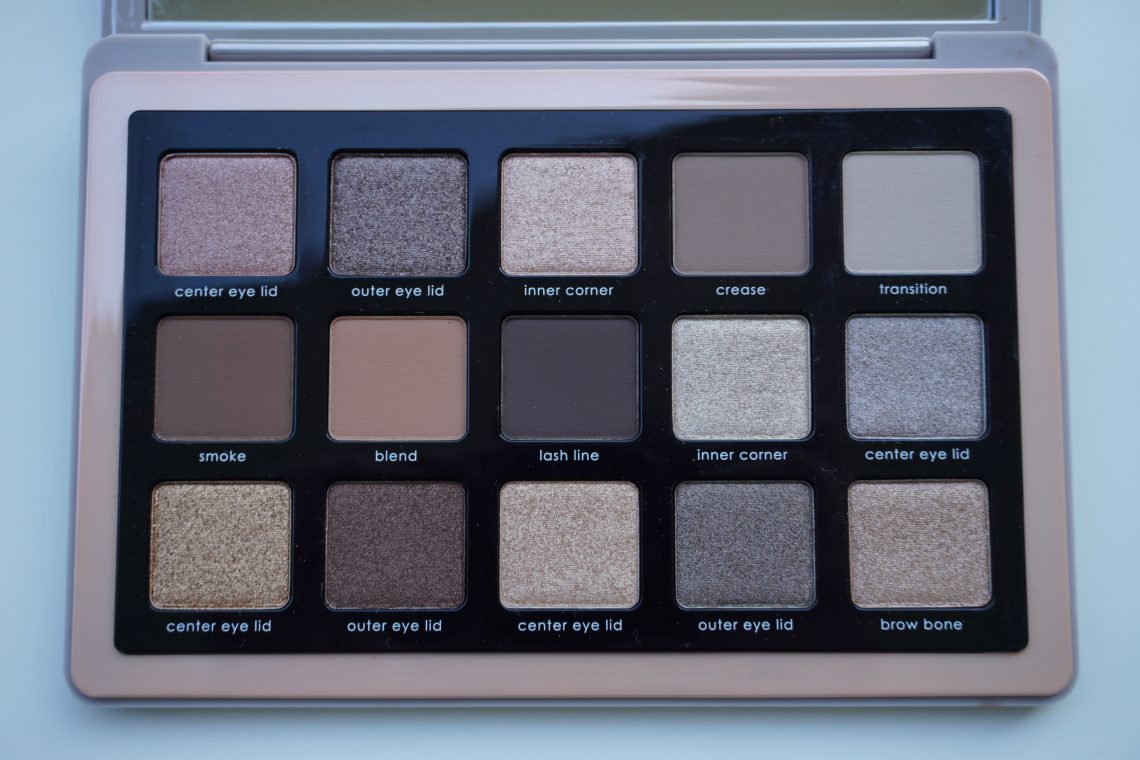 Natasha Denona Glam Palette Review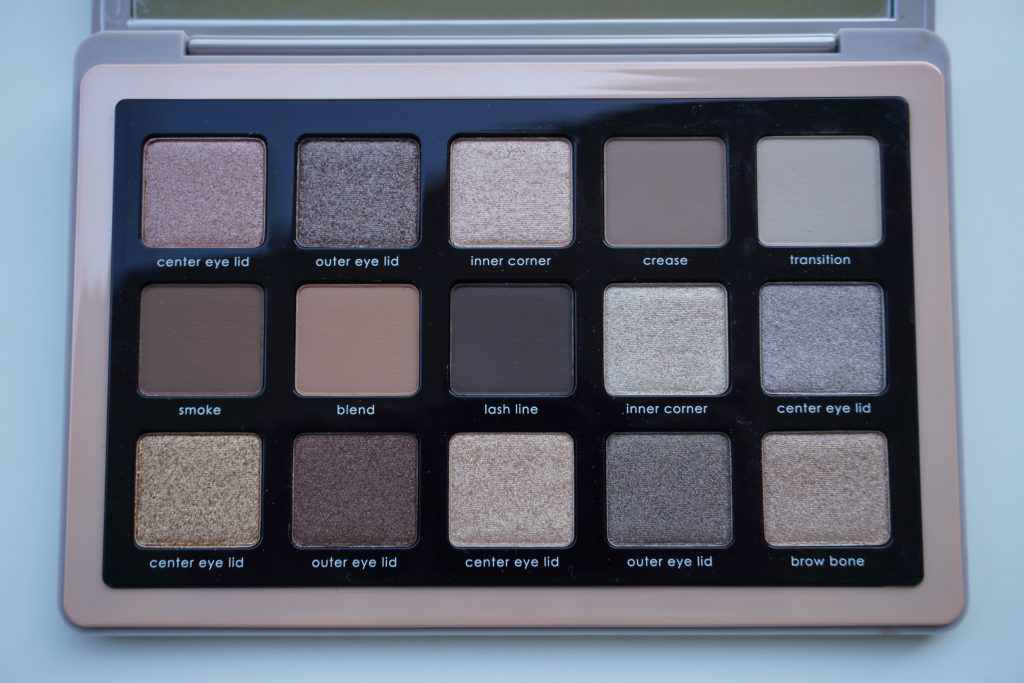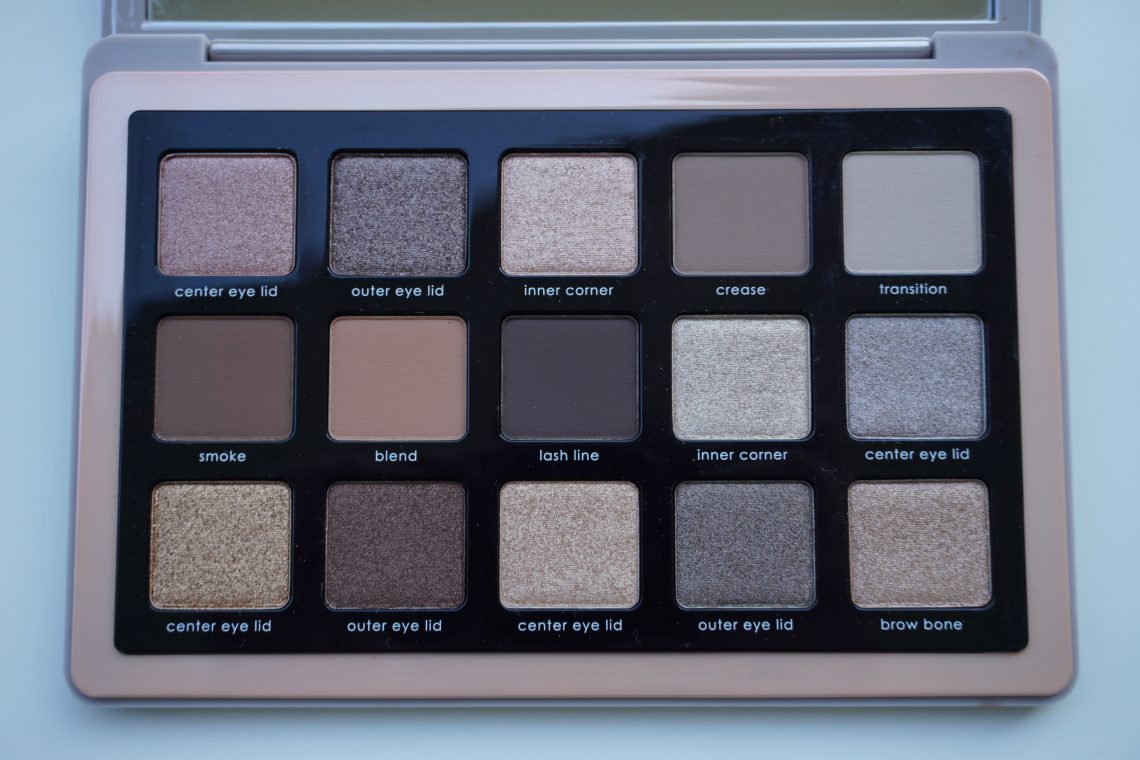 Hello world and welcome back to my blog! Today I would like to write my take on the Natasha Denona Glam Palette. This eyeshadow palette has been very hyped, and I can totally understand the reason! The key points I would like to demonstrate in this post are the following:
This palette is not only for "glam", despite its name. The shades are very wearable.
The formula of the eyeshadows is high quality, very blendable eyeshadows.
It gives you a variety for neutral looks, possibly expands your neutral but warm eyeshadow collection.
Swatches & Eyeshadows Layout
This palette leans to cool neutral tones. The top row has the softest colours. Bear in mind that I did not press any hard at all for the swatches. I wanted to show as realistic pictures as possible.
I would break down the colours like this:
4 light shimmery colours:
1st row -> 1st and 3rd from left,
2nd row -> 4th from left
3rd row -> 3rd and 5th from left
4 taupe colours:
1st row -> 2nd, 4th and 5th from left
2nd row -> 1st
2 greys:
2nd row -> 5th
3rd row ->4th
A matte reddish brown (2nd row, 2nd from left), a golden bronze and a warm rich brown (3rd row, 1st and 2nd from left)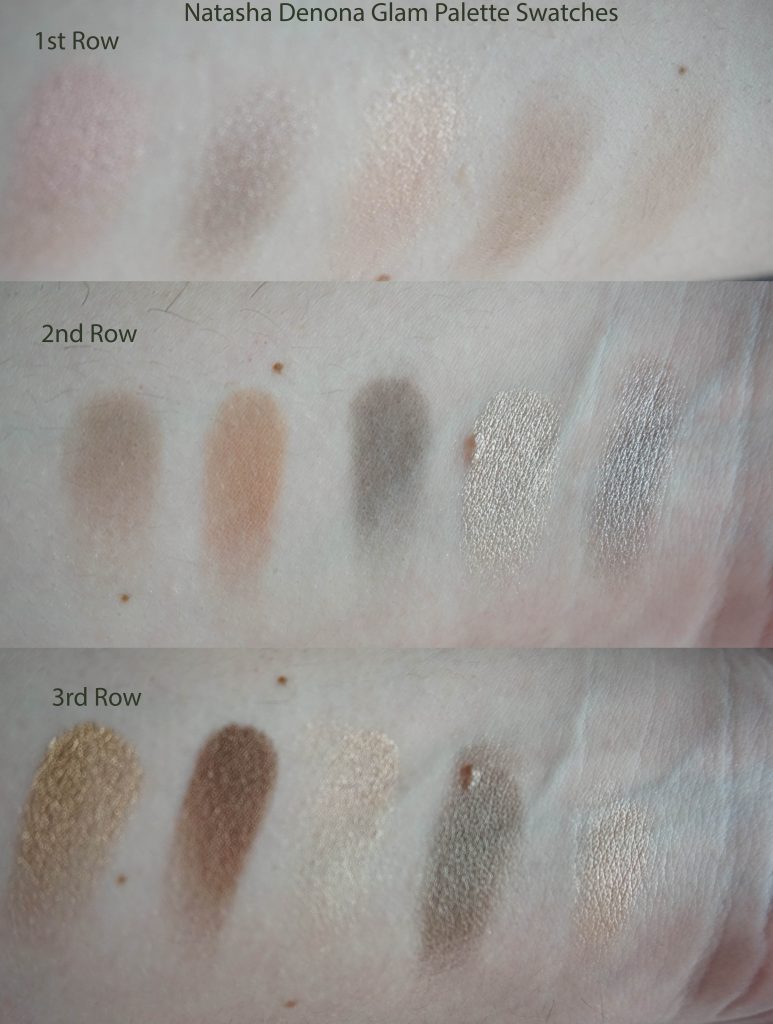 One would wonder if these colours are similar. Yes they are, it's not a rainbow eyeshadow palette (in case you want something like this, check out the new Circo Loco palette 😉 ). However, it's the subtle differences that make an eye look more sophisticated, and this palette has a very nice colour story for the neutral lovers.
To give you a better idea of the Natasha Denona Glam palette, I have included the following images. Colours can seem a little different depending on the lighting conditions, as you can see from the images below.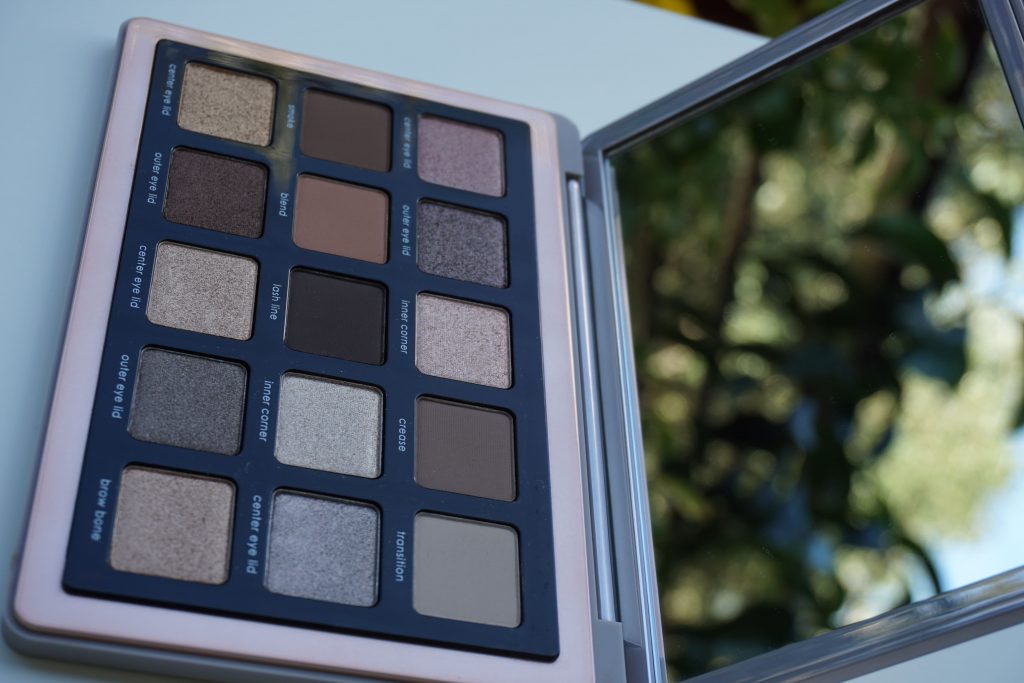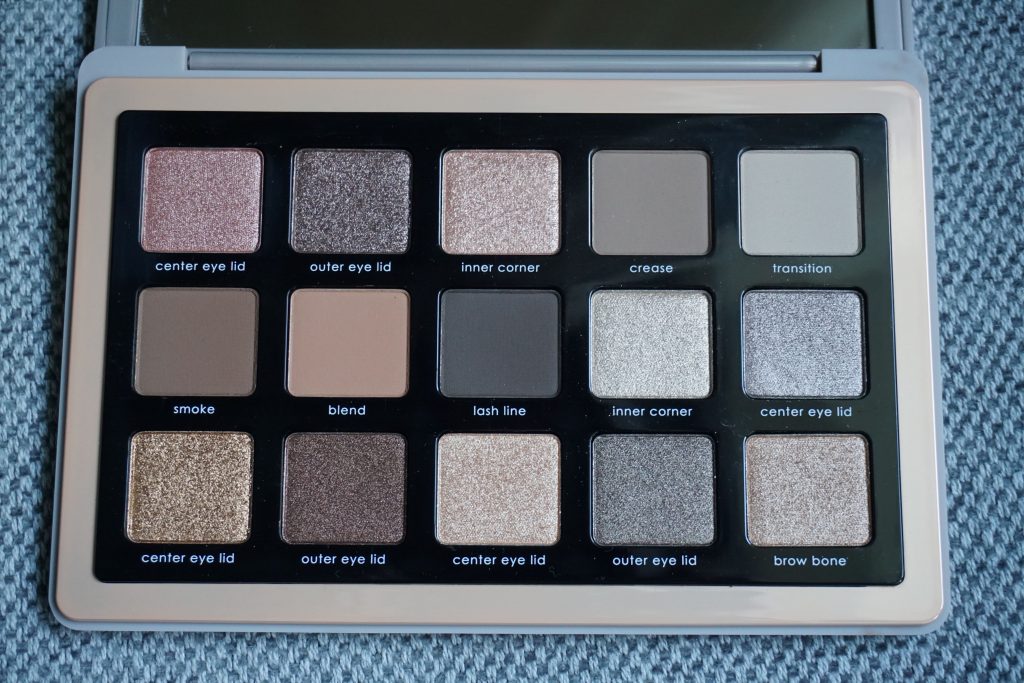 The layout is pretty good, I don't mind not using names for the eyeshadows. In fact, I think it is good that there is a guideline on how to use the eyeshadows. When I am in a hurry, I want something no brainer! On the other hand, these "rules" are there, you do not have to use these eyeshadows as proposed, just pick the colours you like each time!
Makeup Looks
Here are some makeup looks I created using this palette. I would like to emphasise the fact that even though this palette is characterised as "Glam", you can totally go for natural, minimal looks (the kind of looks I enjoy most!). Of course, if you build up the colours a lot, you can get a bold result. The eyeshadow application determines how glam you want to look. 🙂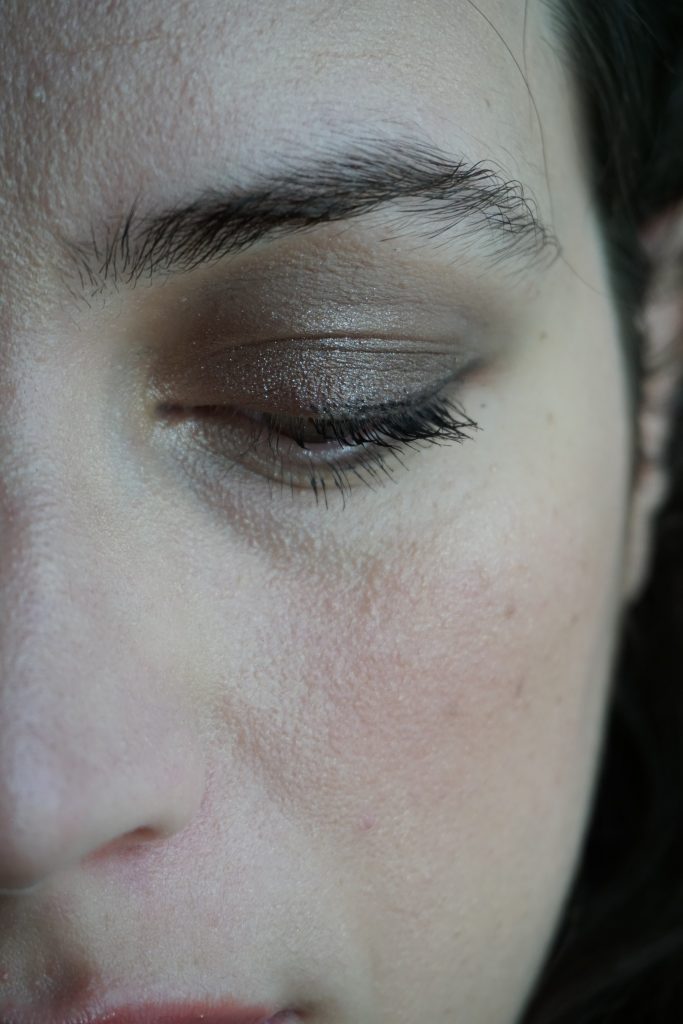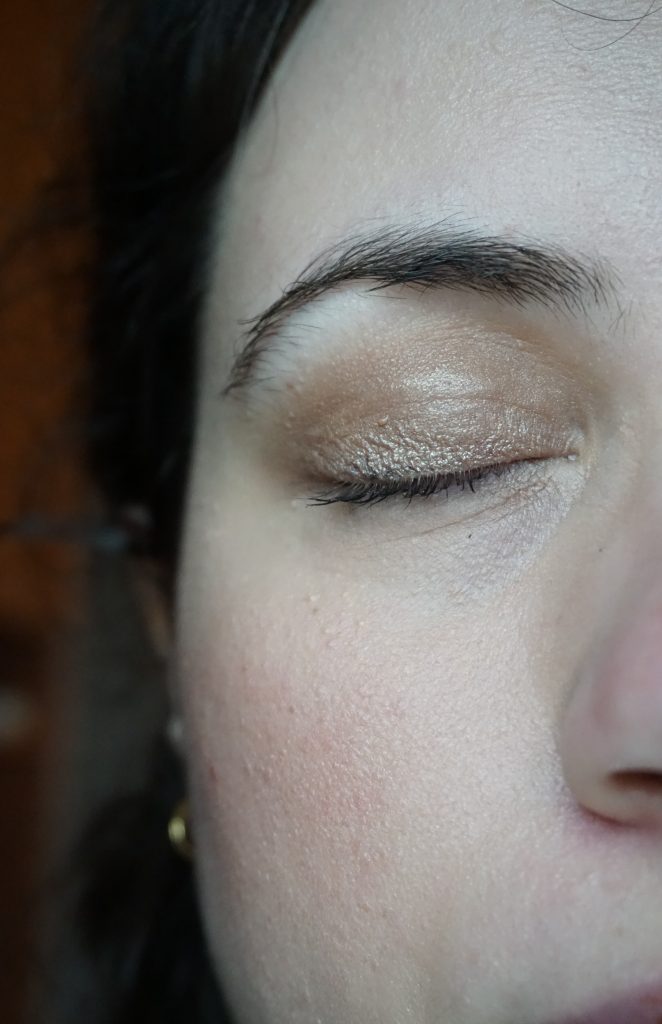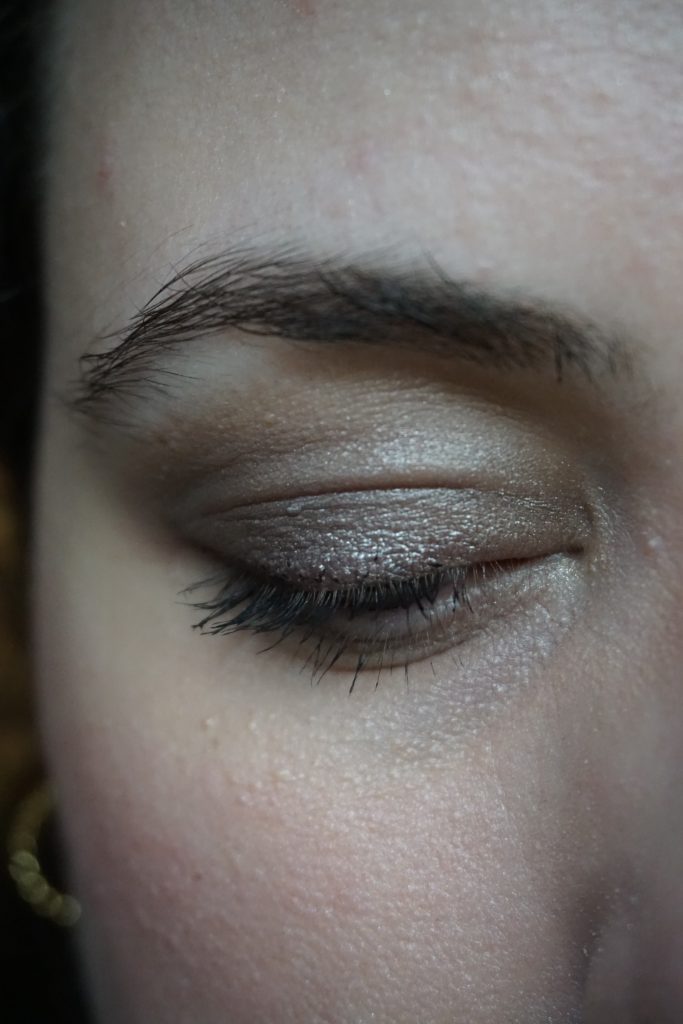 I hope you liked this review! Thanks for passing by!
xo, Helen