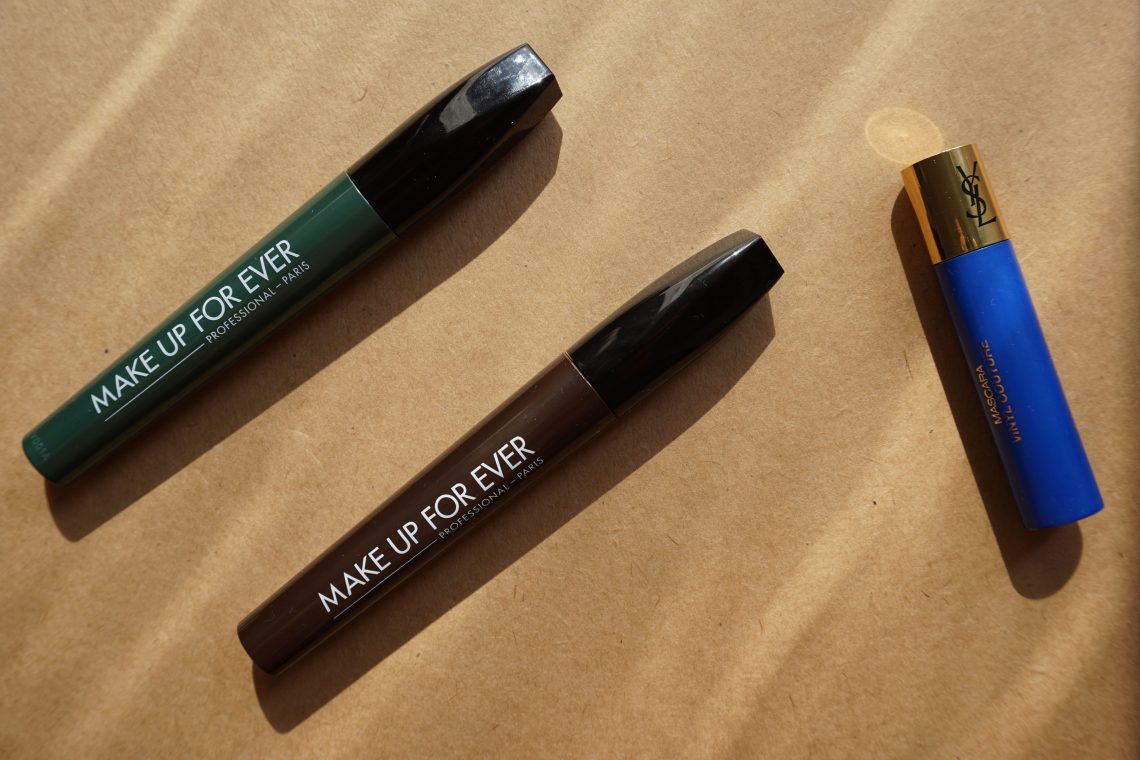 The Colourful Mascaras Edit
With so many colourful eyeshadows, various textures and formulas, we often forget how to spice up our makeup in well known but forgotten ways. Using colourful mascaras is not only an easy and quick way,  but also an original one. We have been so used to trying various tones of eyeshadows and lipsticks, that we have forgotten the colours in other makeup products such as mascaras and eyeliners.
But why are they a fab way to add colour to your makeup?
Swiftness
The 3-minute makeup challenge for me consists of applying my concealer in the areas I need it and then mascara. Why not use a colourful one? Within a couple of minutes, I look polished. I don't need to add blush or lipstick for a touch of colour to my face. It's there my makeup is done, and if I have extra time I will do my eyebrows and apply a natural-toned blusher. Easy peasy!
Playful Contrast
With colourful mascaras you have a chance to paint the immediate, innermost frame of your eye what ever colour you fancy. Blue is a really good choice for brown eyes. I have used the YSL Vinyl Couture Mascara in the picture above, in the colour 05 "I'm the Trouble". Even though the colour is an electric blue, that maybe you wouldn't wear as an eyeshadow, the blue mascara adds a playful touch of colour that contrasts my eye colour.
…Or Keeping it Discrete
If going bold is not your thing, you can still pull of a brown one, or a moss-green one, that still keep your look discrete. Actually, more discrete than the classic black mascara. A mascara colour that blends in with the rest of your face's palette, is perfect for no-makeup makeup occasions, such as school. Remember not to overdo it though, discrete looks and being heavy-handed don't go well together. I have the Makeup Forever Smoky lash Mascara in deep brown and I used to have the Chanel Inimitable Mascara in Noir Brun and I was very happy with both.
Originality
Good old black mascara might be your classic staple, but breaking the routine every now and then feels nice. Doesn't it? Especially when colourful mascaras are not widely used, it is a sophisticated and original way of wearing makeup. I really love the Makeup For Ever Smoky lash in green, as when I wear it I always get compliments!
Do you incorporate colourful mascaras in your makeup? In what ways?
xo, Helen