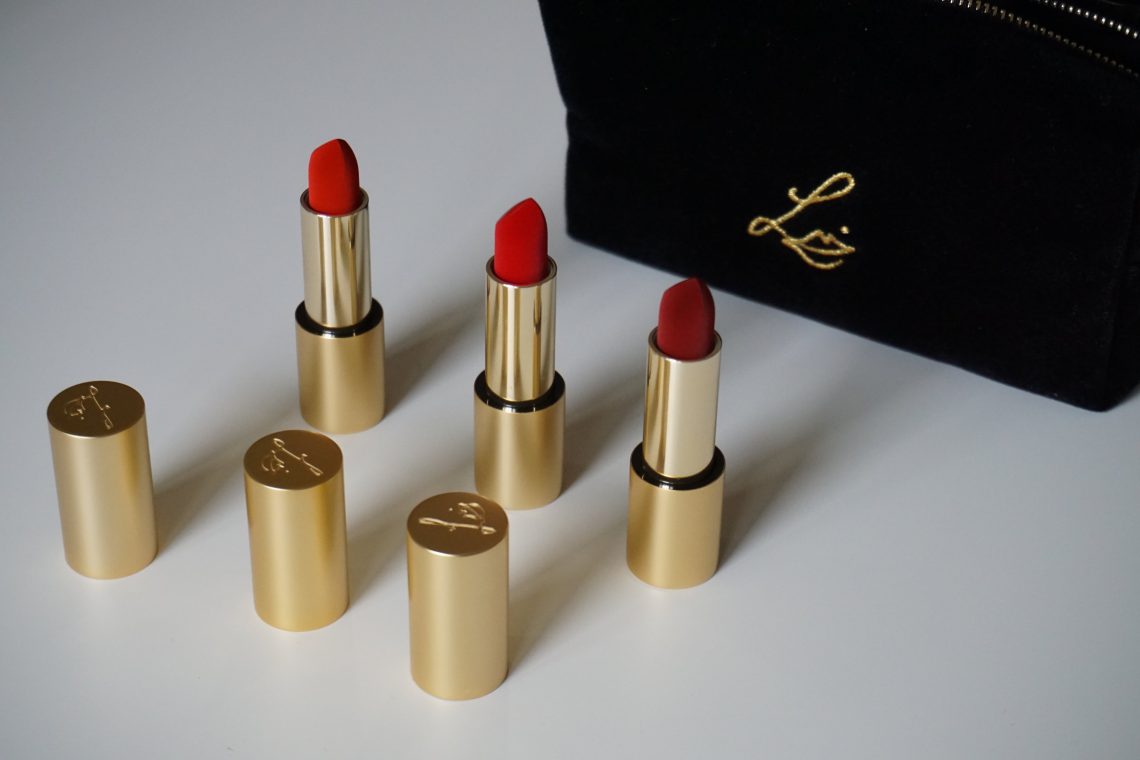 Lisa Eldridge True Velvet Lipsticks!
Lisa's talent has shone again, this time with a limited edition lipstick line! The lipsticks are all matte, velvety and red. The innovative texture of the bullet is moulded in a way that it looks just like velvet. They are available individually or as a trio with a black velvet makeup bag, which you can buy separately if you wish. I have been following Lisa Eldridge for years on YouTube, and I can tell that my taste coincides with hers, at least 95% of the times. I knew that these lipsticks would be amazing, just because she puts her heart and soul in everything she does (like her jewellery line – one of her rings reviewed here if you fancy a read).
If you click and zoom on the images of the bullets below, you will get a better understanding of their velvet texture and how it gives that effect to the eye.

Velvet Morning
Velvet Morning is an orange-red lipstick. It shows brighter on camera, in real life it looks more muted and subtle. It reminds me of orange-tinted filters used in modern movies, such as Amelie or The Grand Budapest Hotel. Lisa's inspiration behind the lipstick is the bright orange-red skies when the sun rises. Even though I was a bit sceptical before buying it, due to its brightness, I find it really wearable and gorgeous, and I love that it reminds me of those modern vintage movies!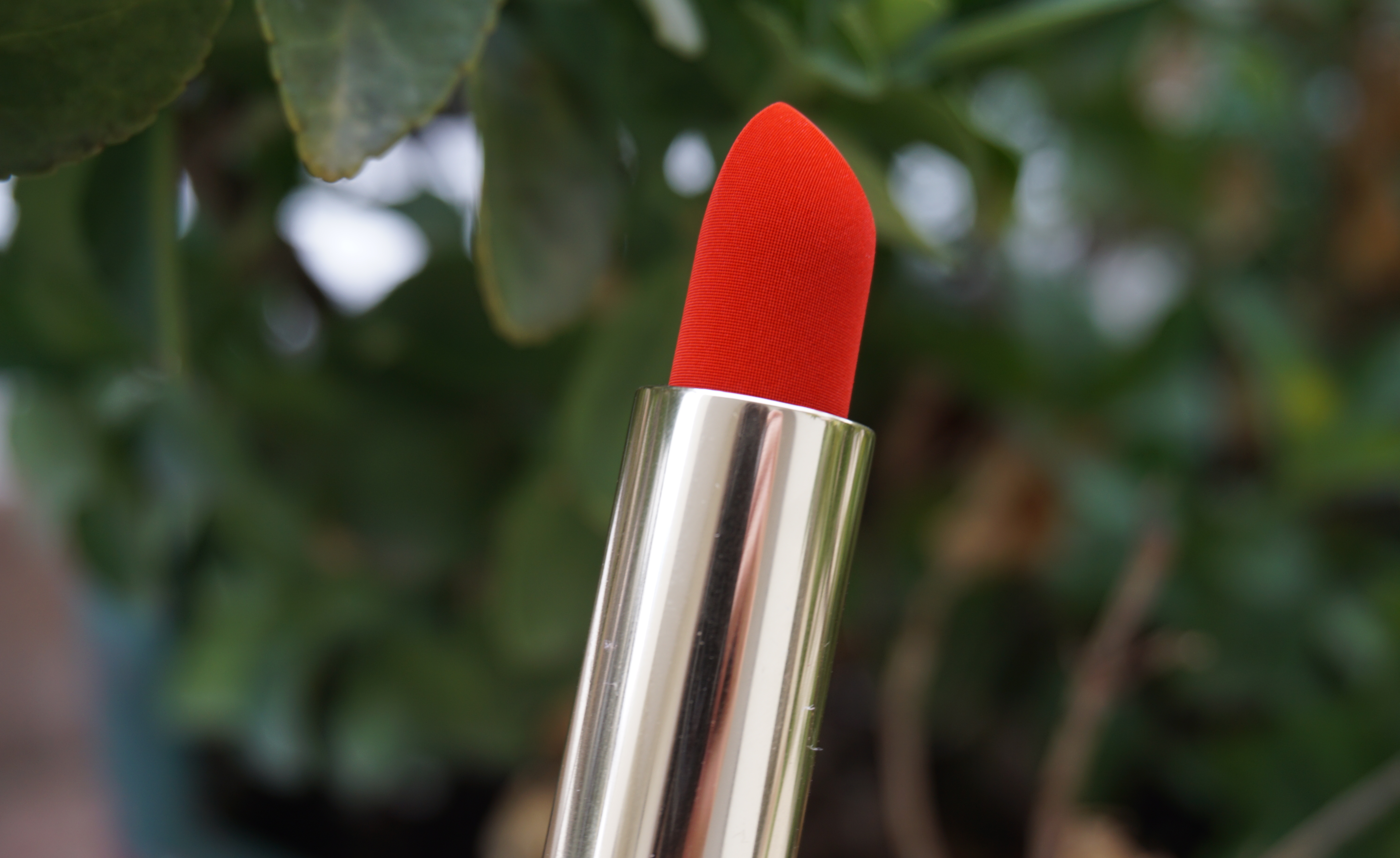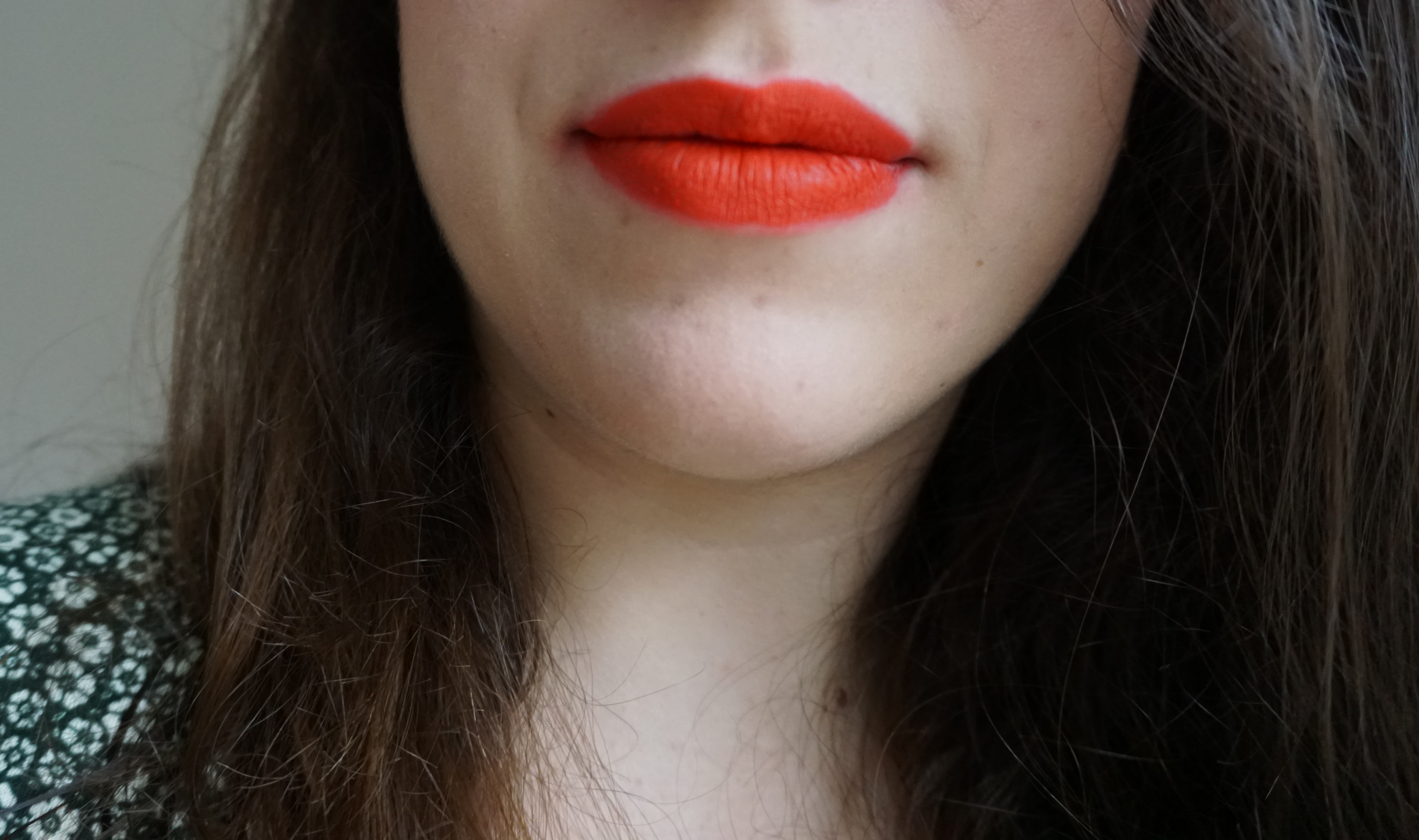 Velvet Ribbon
Velvet ribbon is a true red colour with a slightly blue undertone. It looks amazing when applied on the lips. It wasn't hard getting a good shape, as the bullet provides a sharp tip. I needed one cotton bud to clean up the shape a little bit and that was it.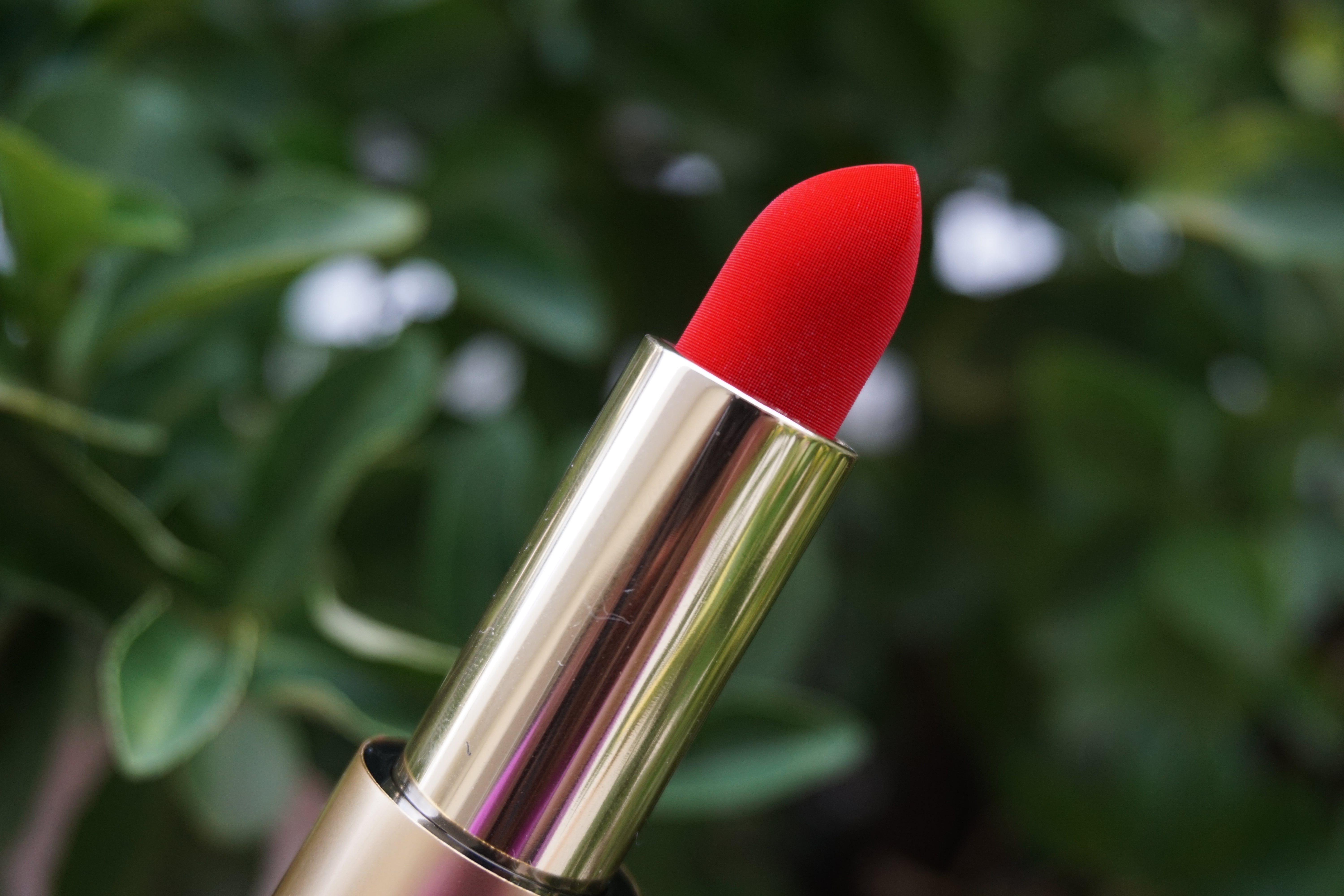 Because of the fact that this colour has a blue undertone, it makes your teeth look whiter!

Here is the effect when I blotted it 3 times. I find the effect really nice as the tissue "print" emphasizes the velvet matte texture of the lipstick.
Velvet Jazz
Velvet Jazz is a dark brick red lipstick. It is very vintage and gorgeous! In the image below you can see the texture on the bullet of the lipstick. I found it the hardest to apply because of the fact that it is the darkest. I loved this one as well, I can get the vintage vibes it gives off.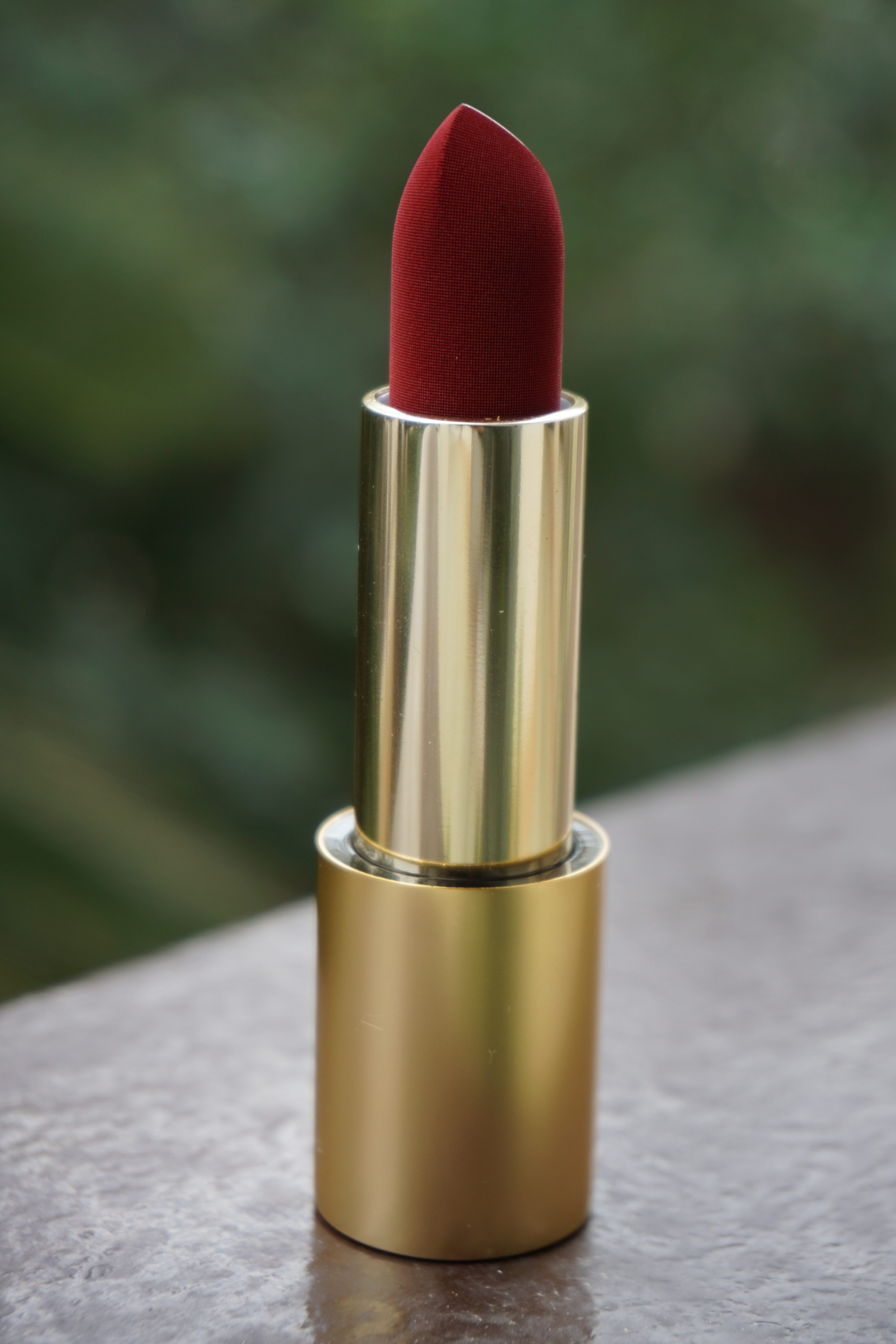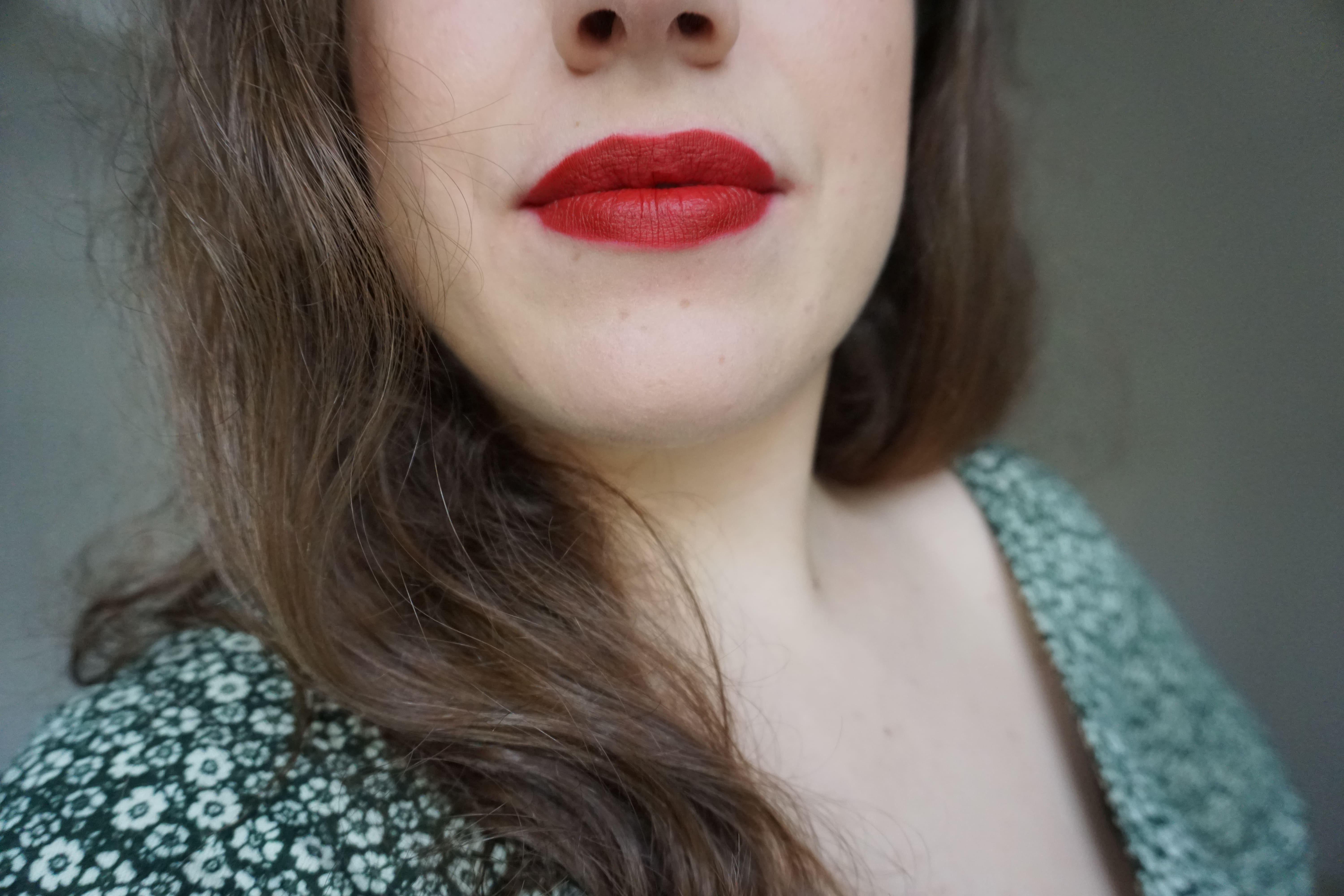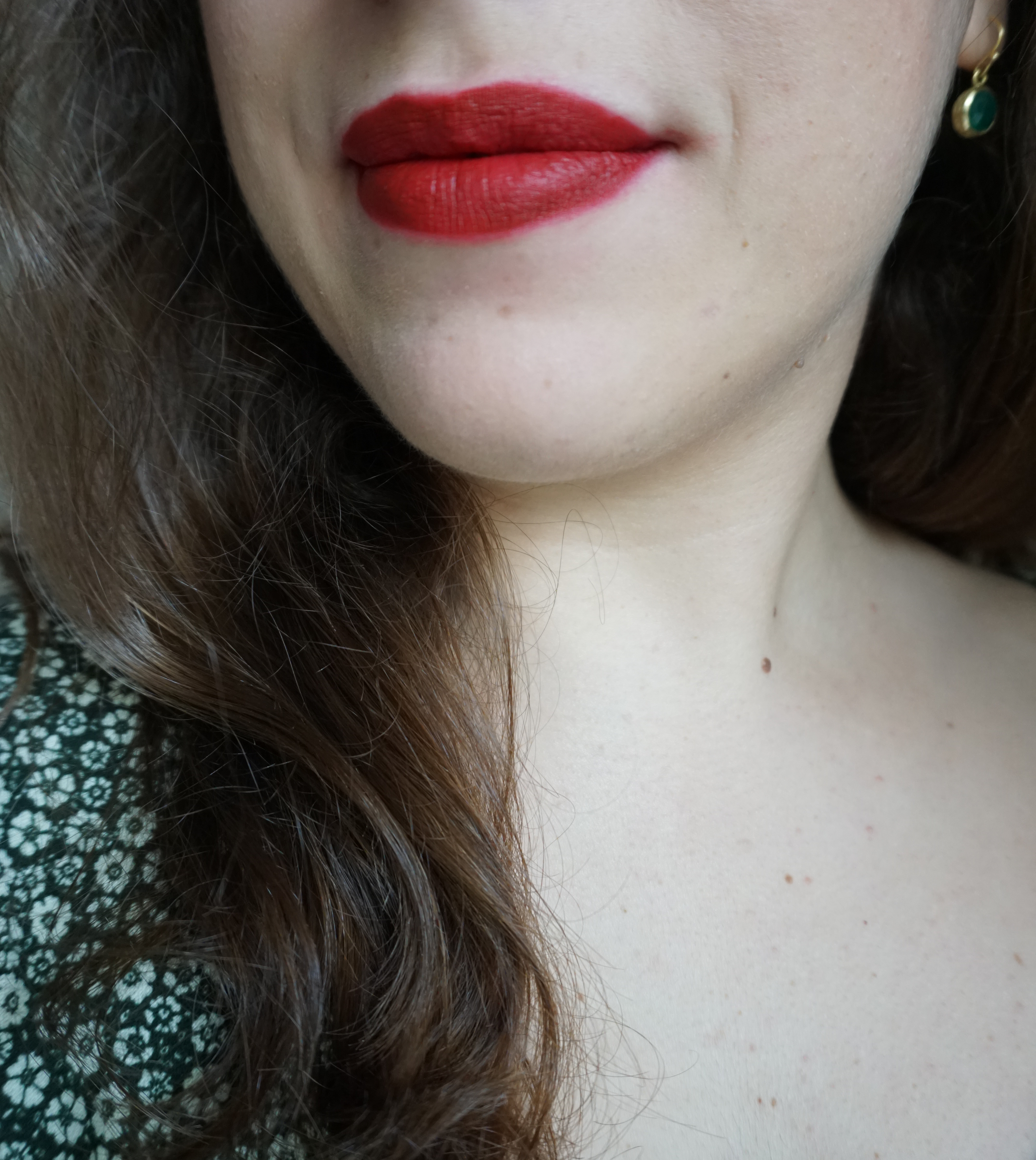 The inspiration behind this lipstick is the vintage red colour that was in fashion during the 30s. Lisa in her lipstick launch video showed a lipstick from her vintage collection and I believe it is the following one (Savage, 1936) from her book, Face Paint: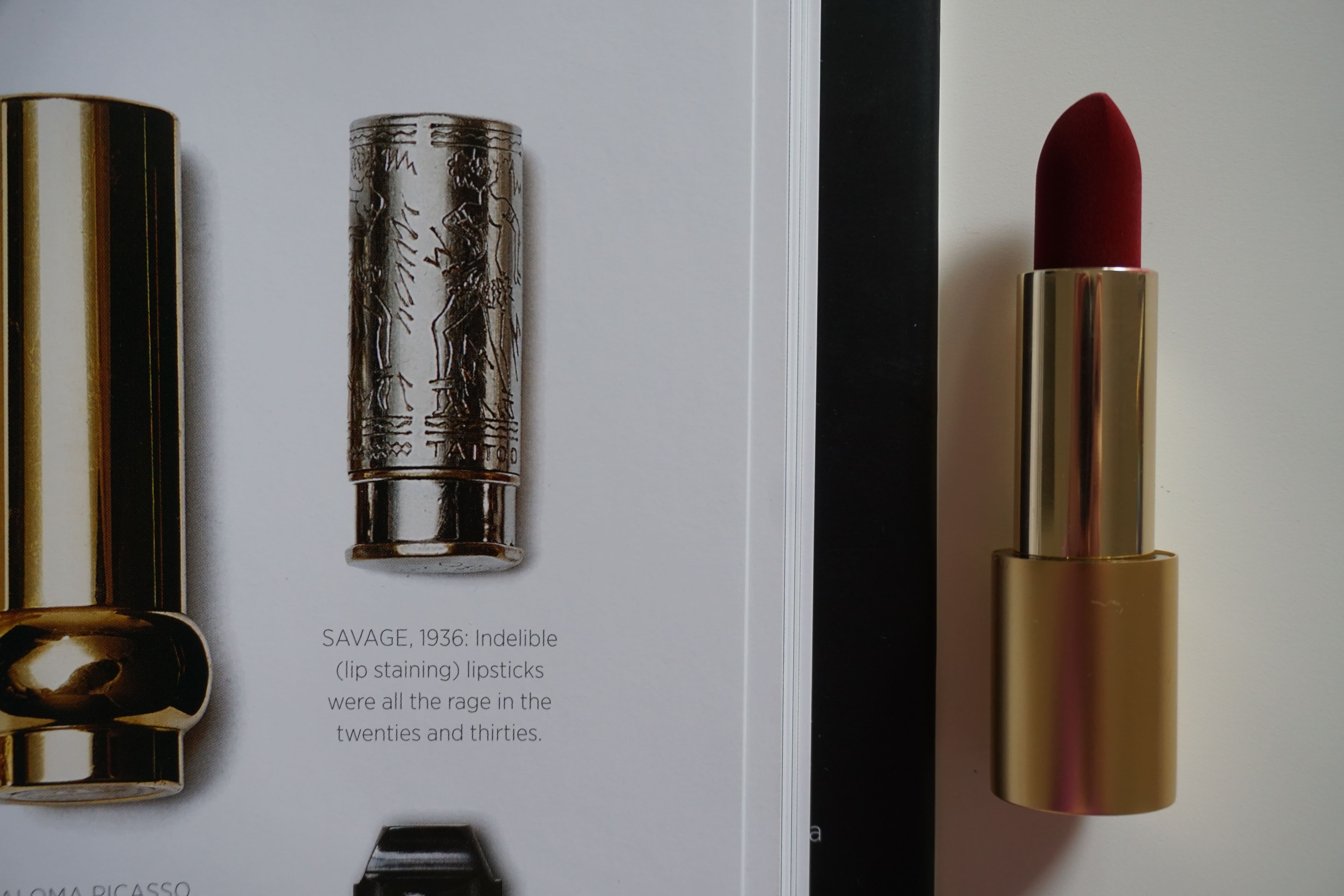 Comparison with other lipsticks
If you have been following Lisa for quite some time, you will know that she is the creative director of Lancôme and that she has also created various lipsticks with them. If you are wondering how they compare to Isabella vs Velvet Ribbon and Idole vs Velvet Morning, here is the answer: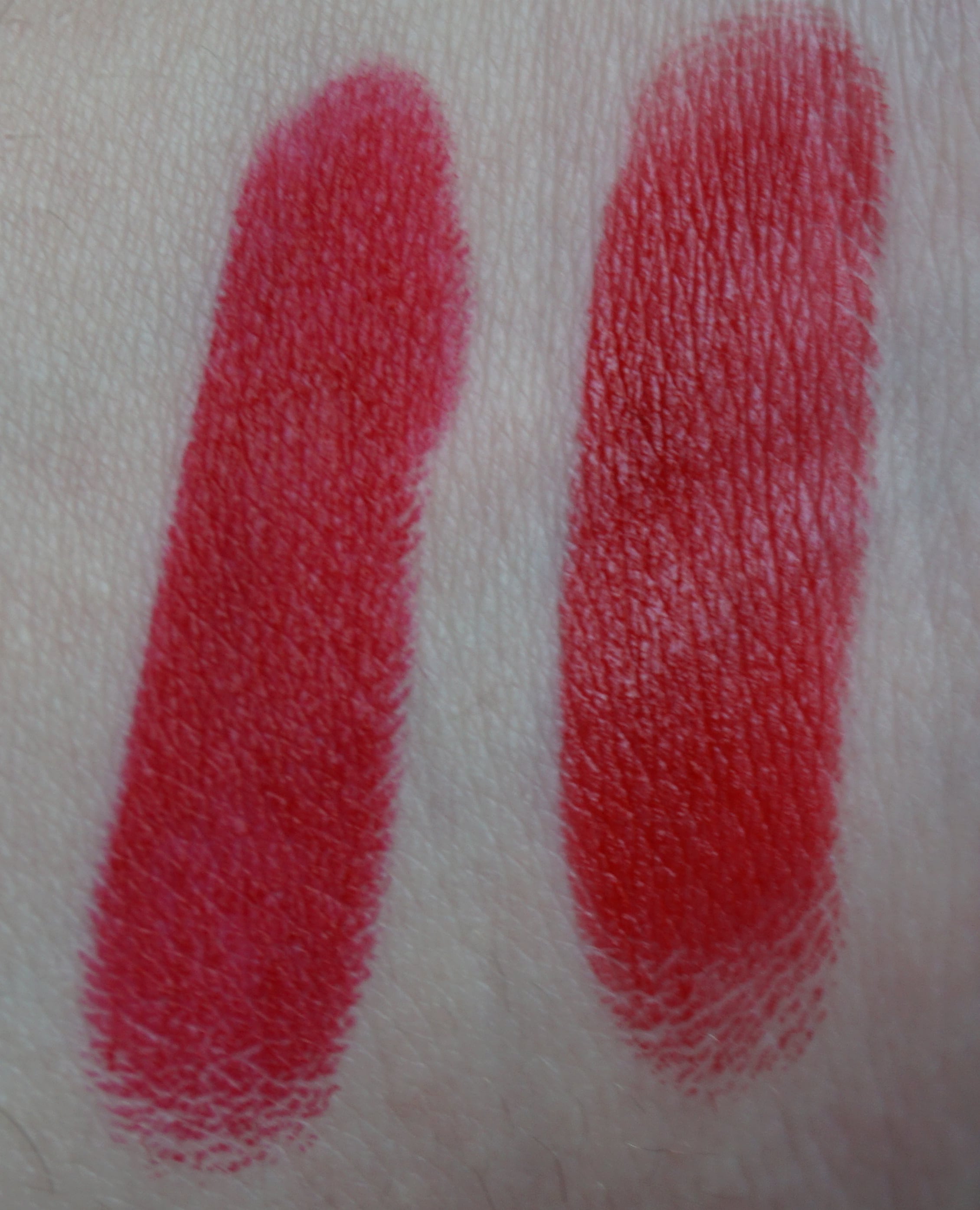 Left: Velvet Ribbon-Lisa Eldridge.  Right: Isabella-Lancôme.
Isabella is a more blue-ish red and it is not as powdery matte as Lisa's.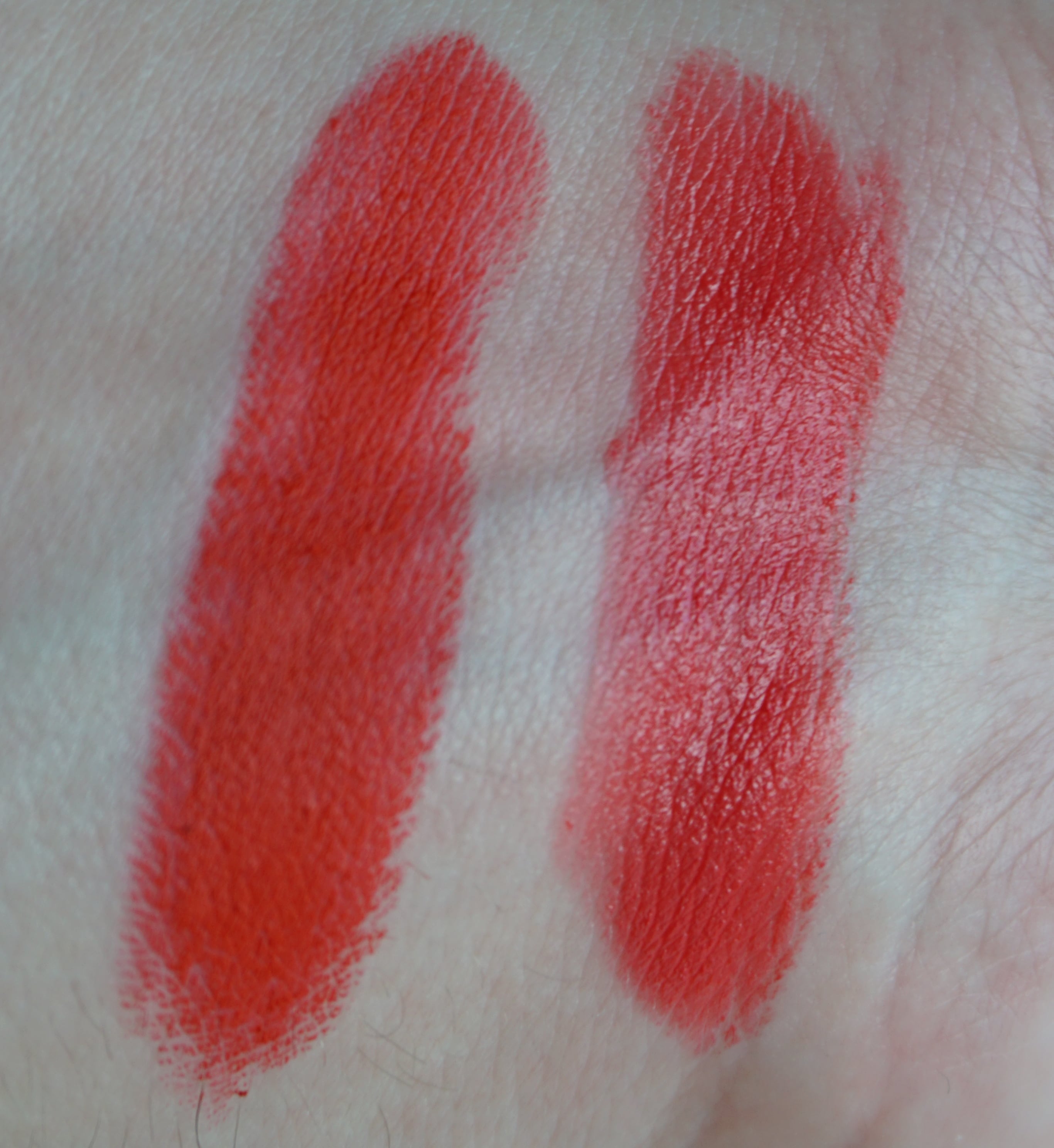 Left: Velvet Morning-Lisa Eldridge. Right: Idole-Lancôme.
Velvet morning is an orange-red whereas Idole is a coral-red. In other words, the first one leans to orange and the second one leans to pink.
Packaging
The packaging of the lipsticks is simple and chic, no fancy surprises. It has a magnetic closure which makes lipsticks repel (and gives you one more way to play with them 🙂 ). If you stack them the way I did below, they will stick together (physics works!).
Each one has a carton box, which is quite thin but has golden letters and it feels fresh and classic at the same time.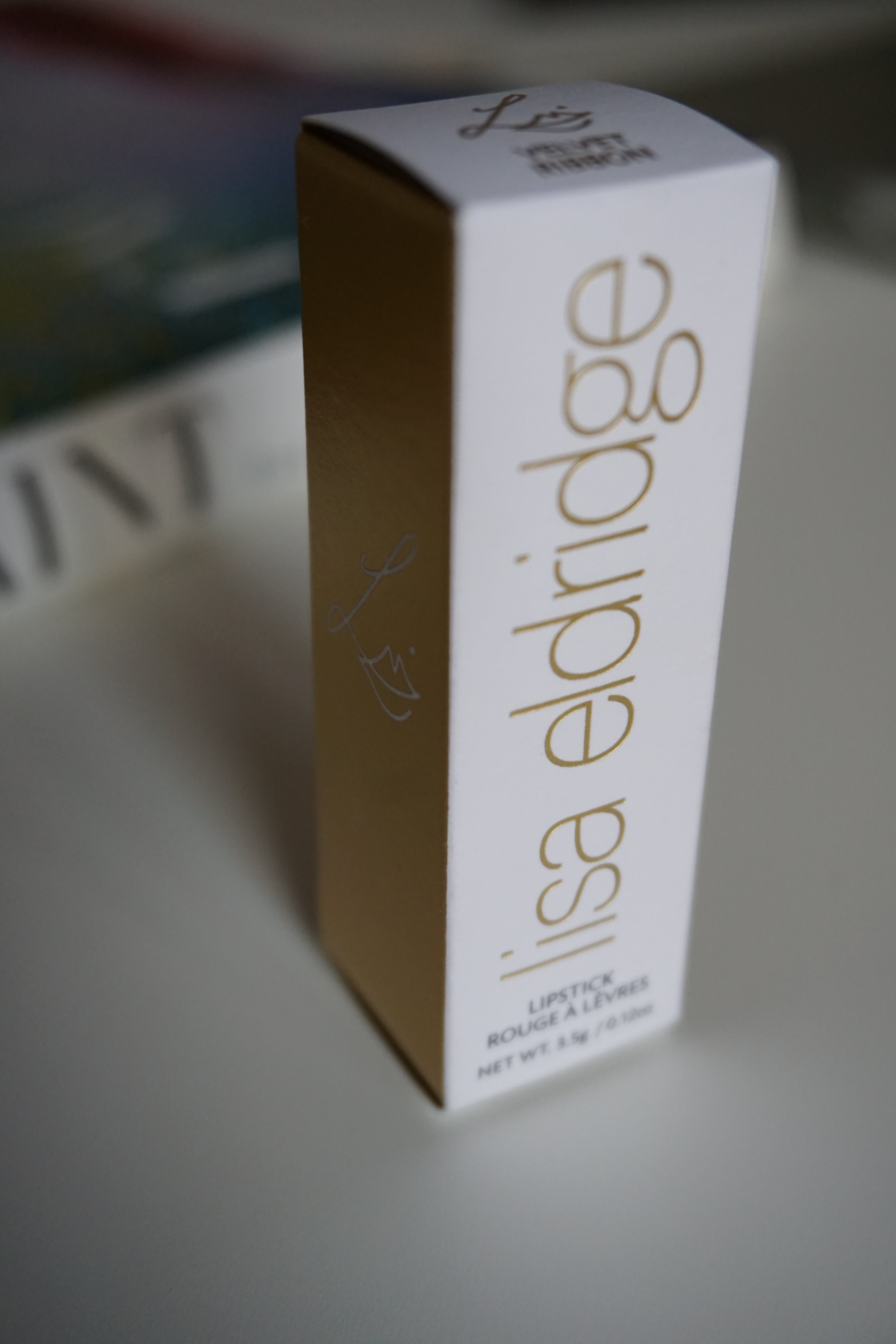 The package was very carefully put together, with bubble wraps, and individual wrapping strips for each lipstick and it contained a letter from Lisa and her card.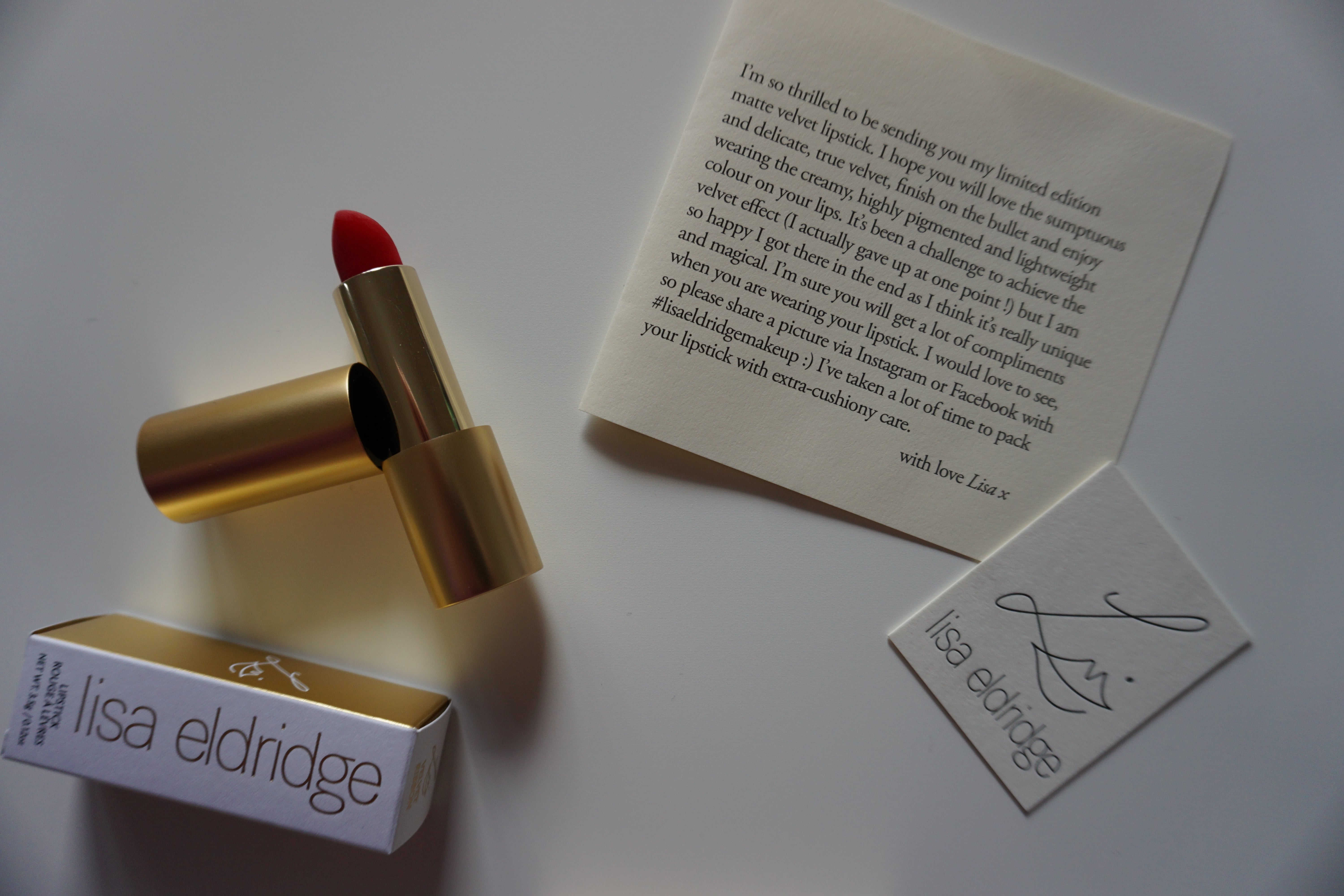 Overall Opinion
I know that most probably if you are reading this, you already have at least one red lipstick in your collection. If you love makeup, it is definitely worth the investment, because they are:
matte but comfortable to wear
so satisfying to use, they have a luxurious feeling
limited edition and a must for collectors
they look gorgeous in all ways that you can wear them, full on, blotted or stained on the lips.
they can be worn in multiple occasions (full-on glam, or rosy-stained lips in the office).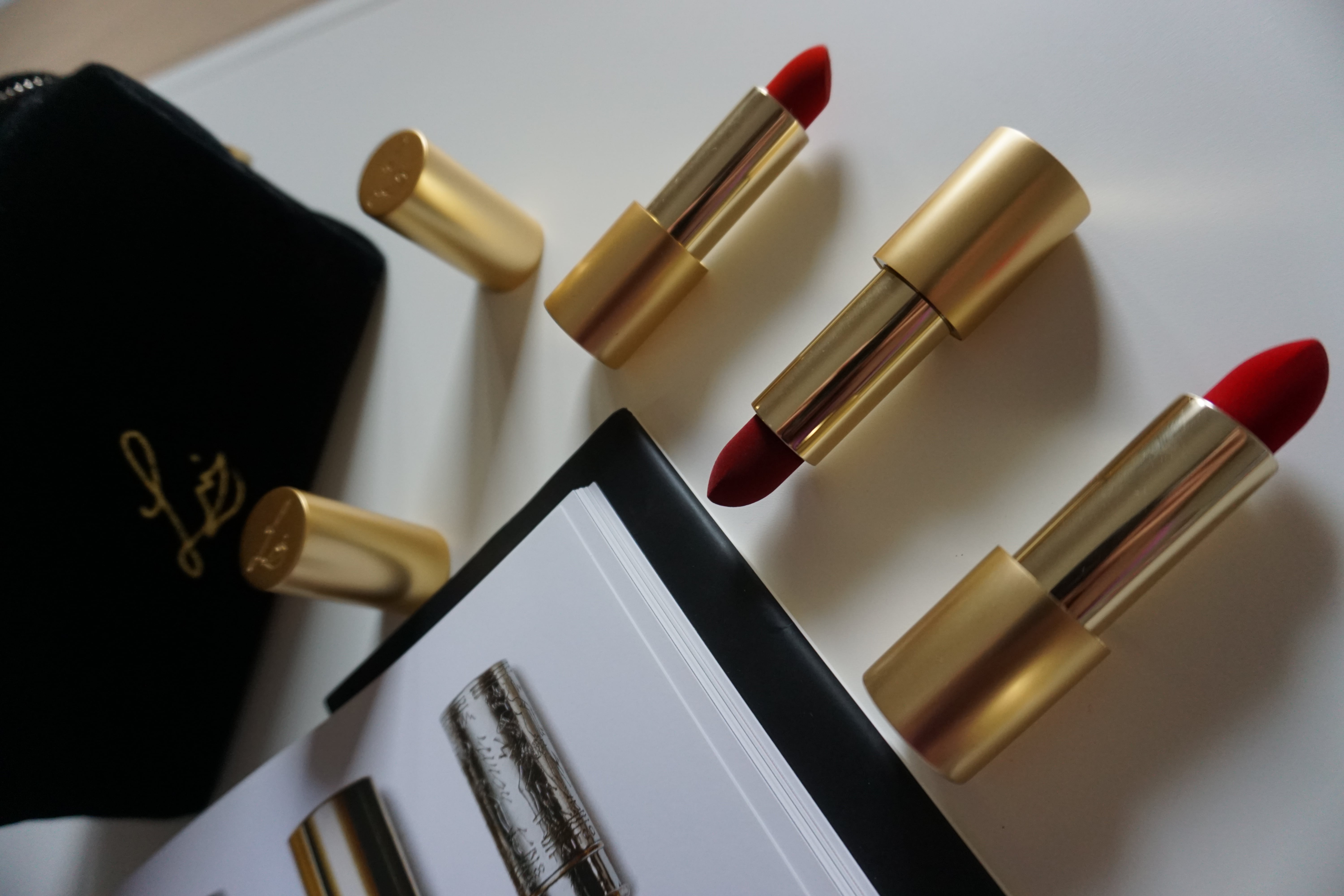 One thing, if you are sceptical and you are wondering "ok, red velvet is nice, but I do not want to wear something like red velvet cloth on my lips! I am not interested in editorial makeup!", these lipsticks are not grounded velvet cloth, thank goodness! They just have a really nice matte formula that can look velvety, in a subtle, good way under certain lighting. It is the texture that the bullet has that is like printed velvet, and it makes it really fun to use!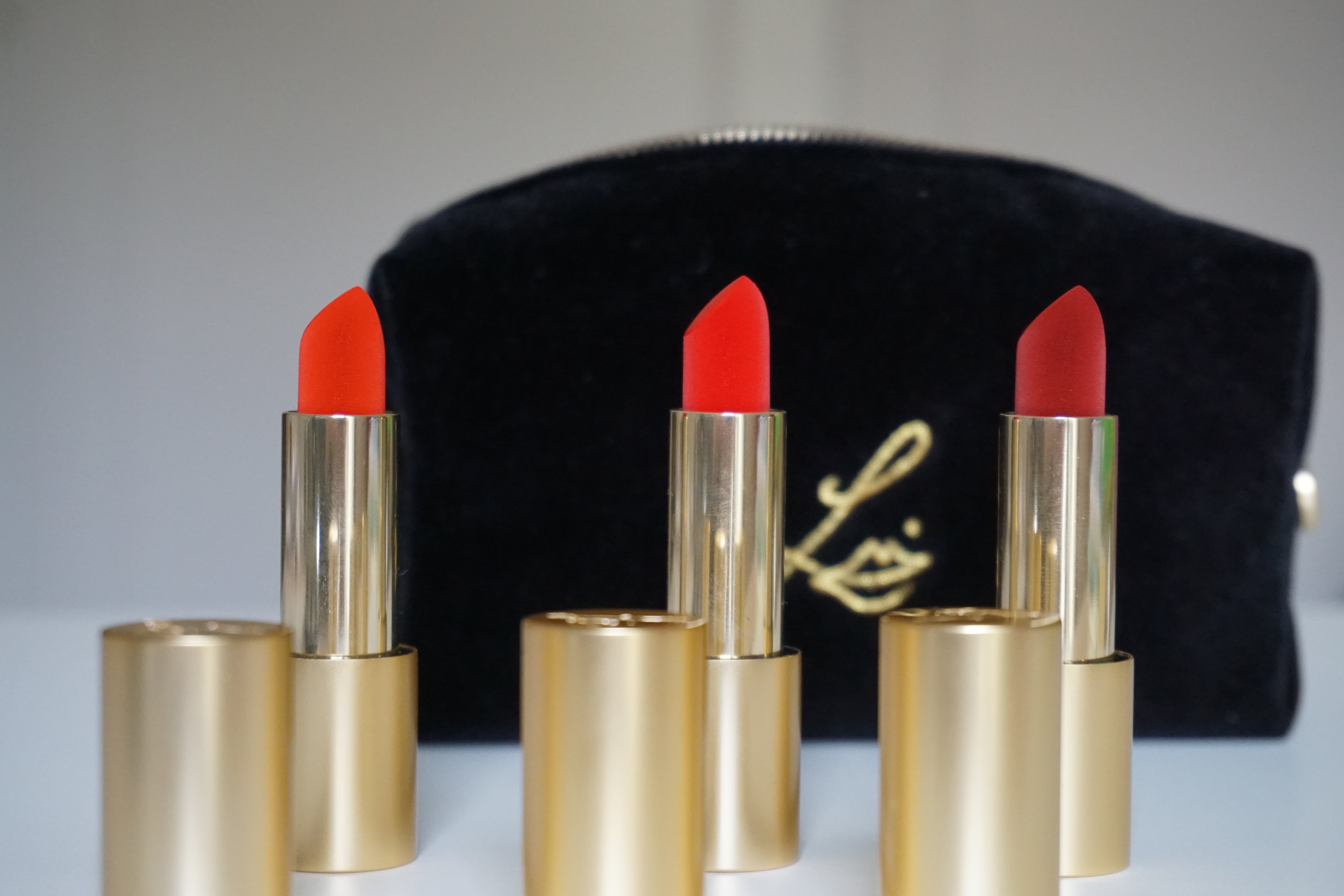 Let me know if you try them. What is your opinion? Which red lipstick is your favourite one?
xo, Helen