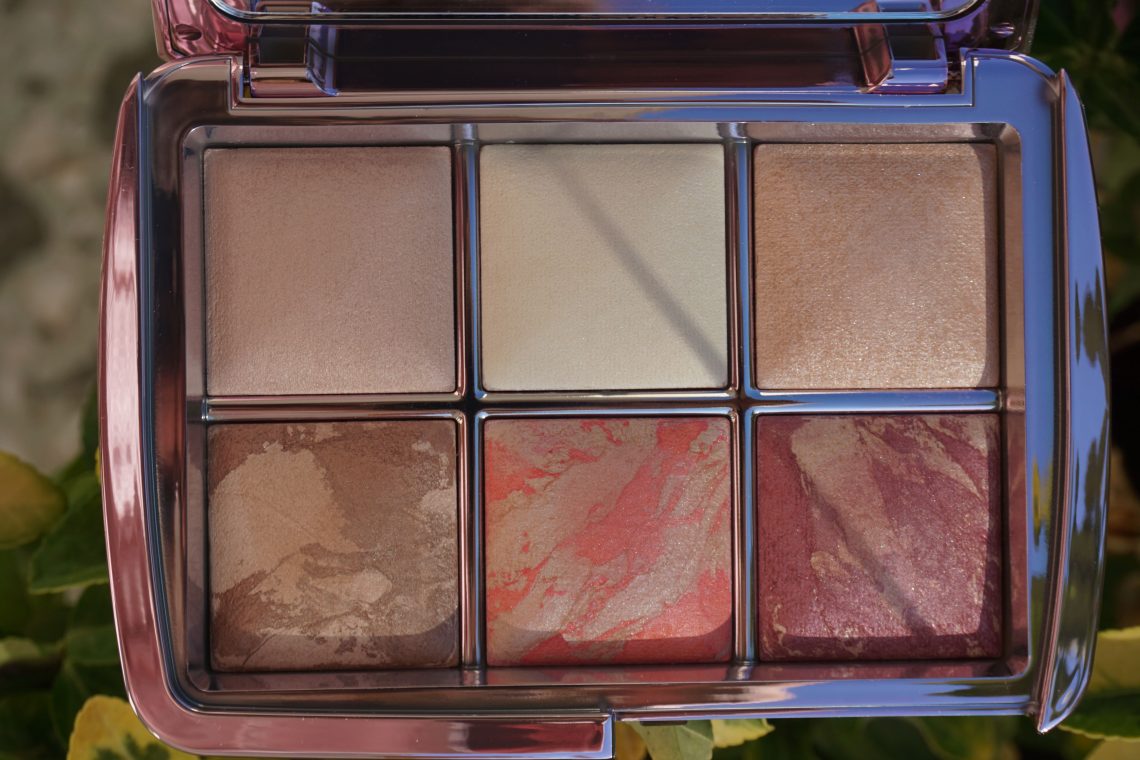 Hourglass Ambient Lighting Edit Volume 4 First Impressions
If you've been following my blog, you will know that I have stated that I would refrain from makeup purchases for half a year! I have been doing really well. I enjoy using the products I already have, or  I have only bought what I was running out of, or that I found on a very good deal. However, all holidays makeup collections are out, and I thought I should treat myself a palette of powders from Hourglass. Hello, Ambient Lighting Edit Volume 4!
I have been wanting to get one of these palettes they do every Christmas. In fact, I wanted to try their classic Ambient Lighting palette, but I found that it was very expensive for three shades only. I had my eyes on the holiday palette of Hourglass last year, I felt the shades did not really suit me. So, this year when I saw the Ambient Lighting Edit Volume 4, which includes 4 of their best-selling shades, some of them being in the classic palette, I decided to get myself one.
Here are my first impressions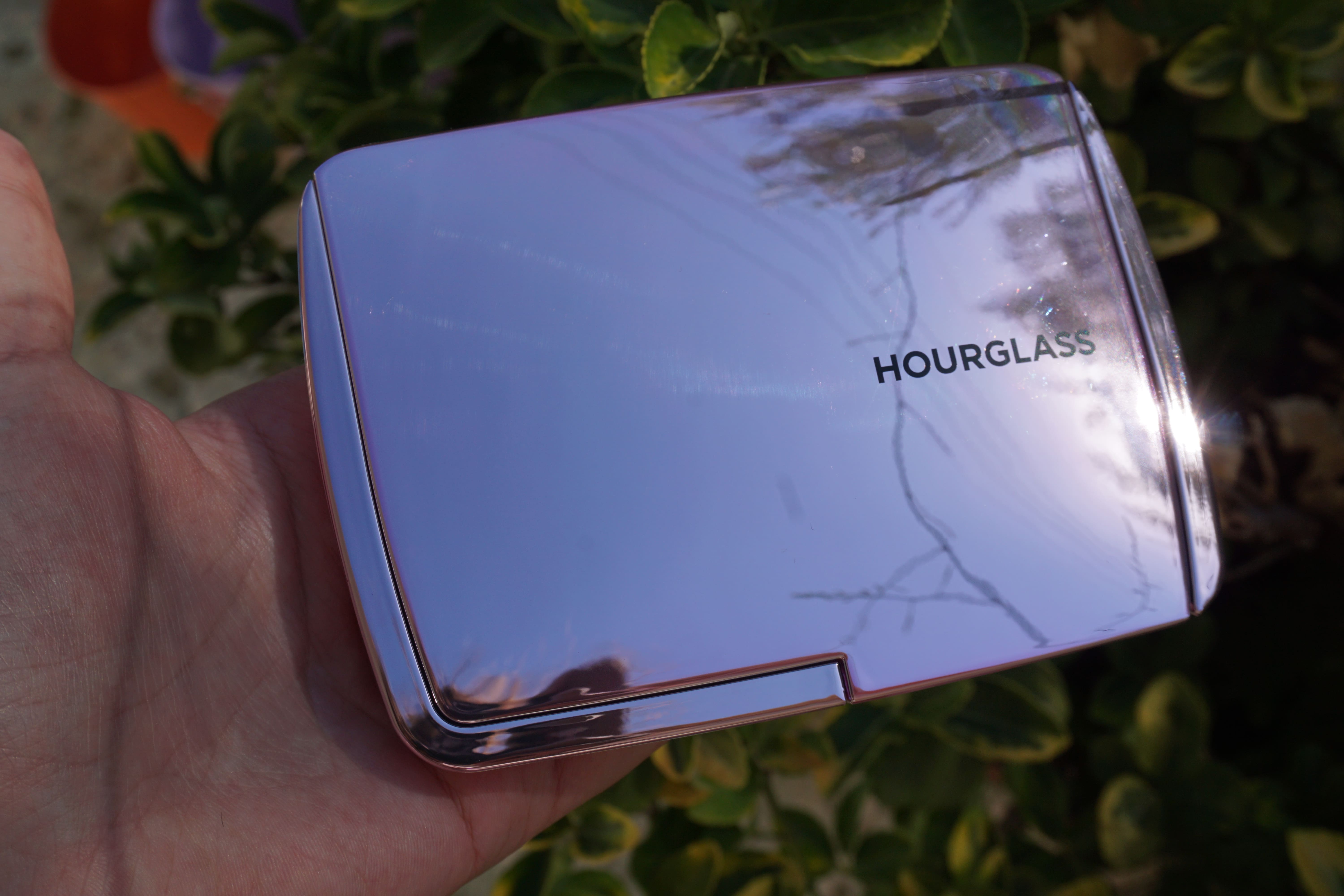 The palette is smaller than I expected. I don't think it is smaller than any of its predecessors. It's just the fact that with all the pictures I had seen online over the years, I thought it would be bigger.
The packaging is indeed gorgeous, but it gets loaded with fingerprints so easily! I don't mind that though!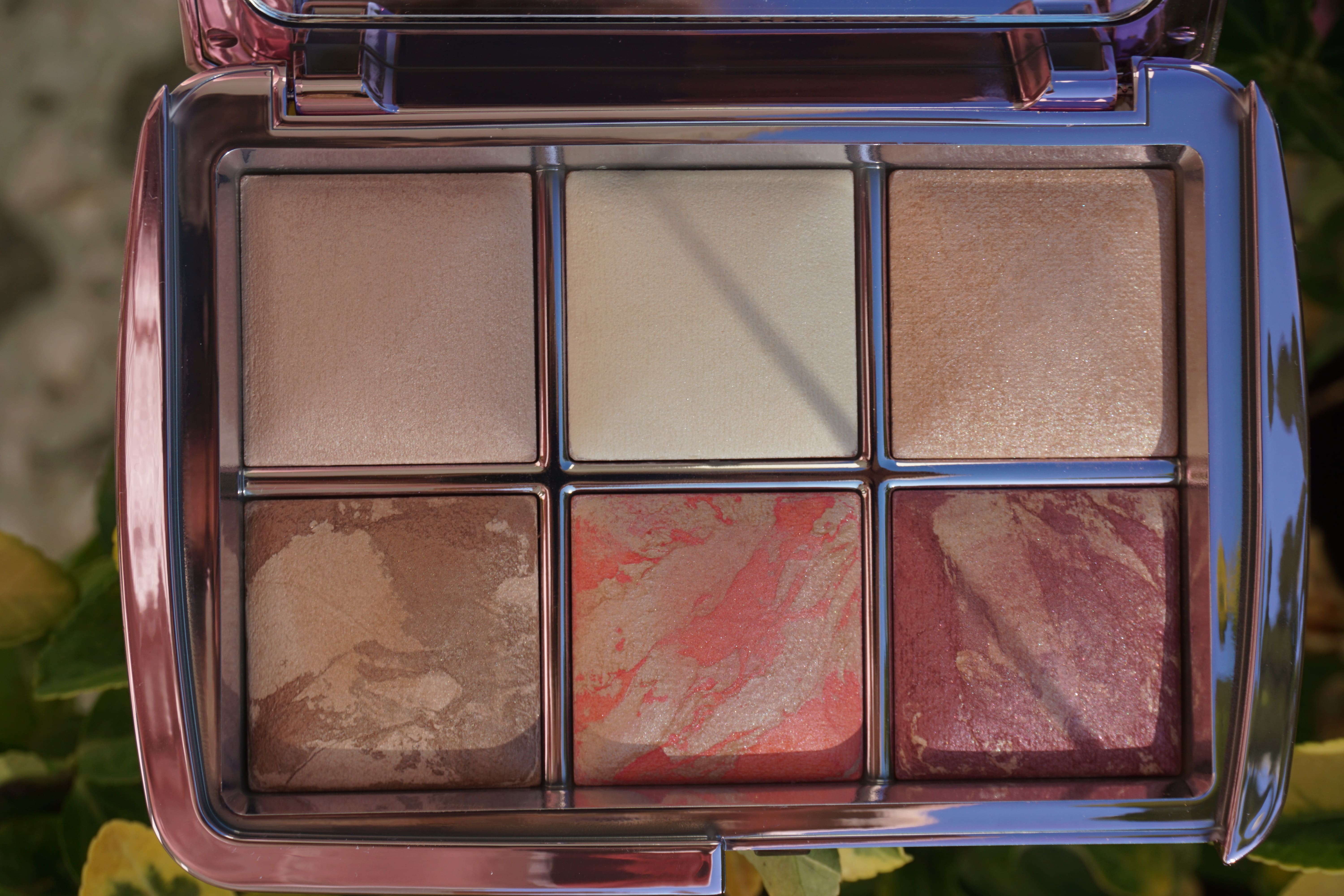 Hourglass powders are shimmery indeed. This is one of the reasons I wanted to get my hands on them. I wanted to experience the subtle glow of their powders. Do not worry about the shimmer, it is very finely milled. The only shade in this palette that is almost matte is actually Diffused Light, which is the middle in the top row.
I found the idea of multiple finishing powders very practical. Our faces are multidimensional and we can imitate that better with multiple shades for the face (as any Kevyn Aucoin fan would know 😀 ).
There is a reason why Hourglass is known for their powders!

A breakdown on how I use the palette
Dim Light (finishing powder – top left): As this shade is darker than my skin tone, I apply it in a way so as to sculpt the face, so I apply it on the areas that like my temples and the hollows of my cheeks.
Diffused Light (finishing powder – top middle ): I like using the lighter matte shade in the T zone, as it is matte and matches my natural skin tone best, even though it is a bit lighter.
Euphoric Strobe Light (strobe powder – top right): I use this as a highlighter on the tops of my cheeks. It is the most glittery shade of them all.
Filtered Bronze Light (bronzer – bottom left): I find that sculpting is not very appropriate with this blush as it is quite shimmery and I like my sculpting shades totally matte. It is nice though as a pure bronzer on the cheeks, perhaps mixed with a blush shade.
Luminous Glow (blush – bottom middle): I like this as a blush. It is shimmery and has a peach tone to it, but it does not look overboard. I used it on the apples of my cheeks.
Euphoric Fusion (strobe blush – bottom right): This is a plum blush, which I find perfect for autumn and winter. It is more shimmery than the Luminous Glow blush, but it still looks nice. I use it on the apples of my cheeks, alone or mixed with Luminous Glow.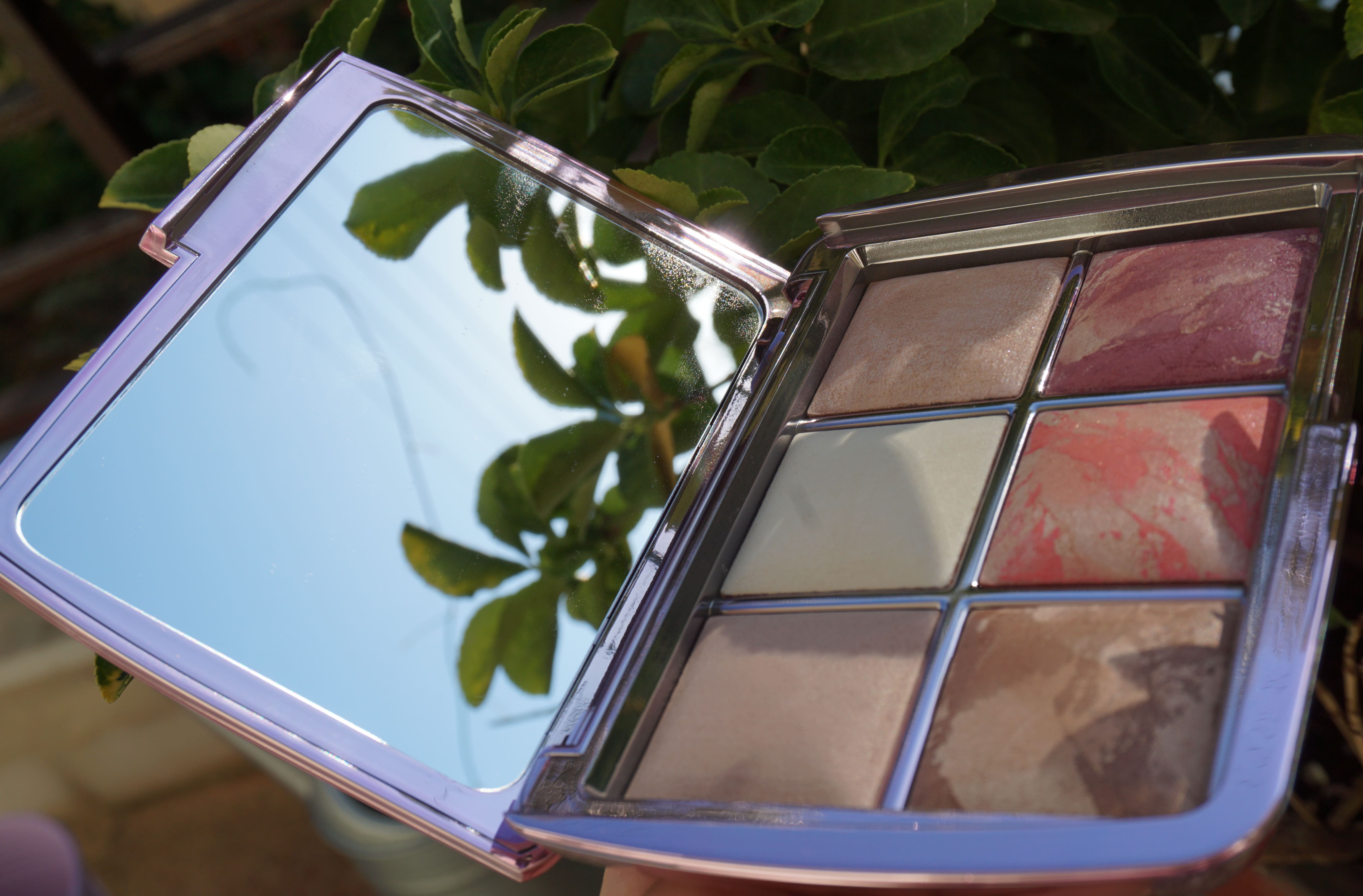 Have you tried any Hourglass powders? Which one do you like most?
xo, Helen