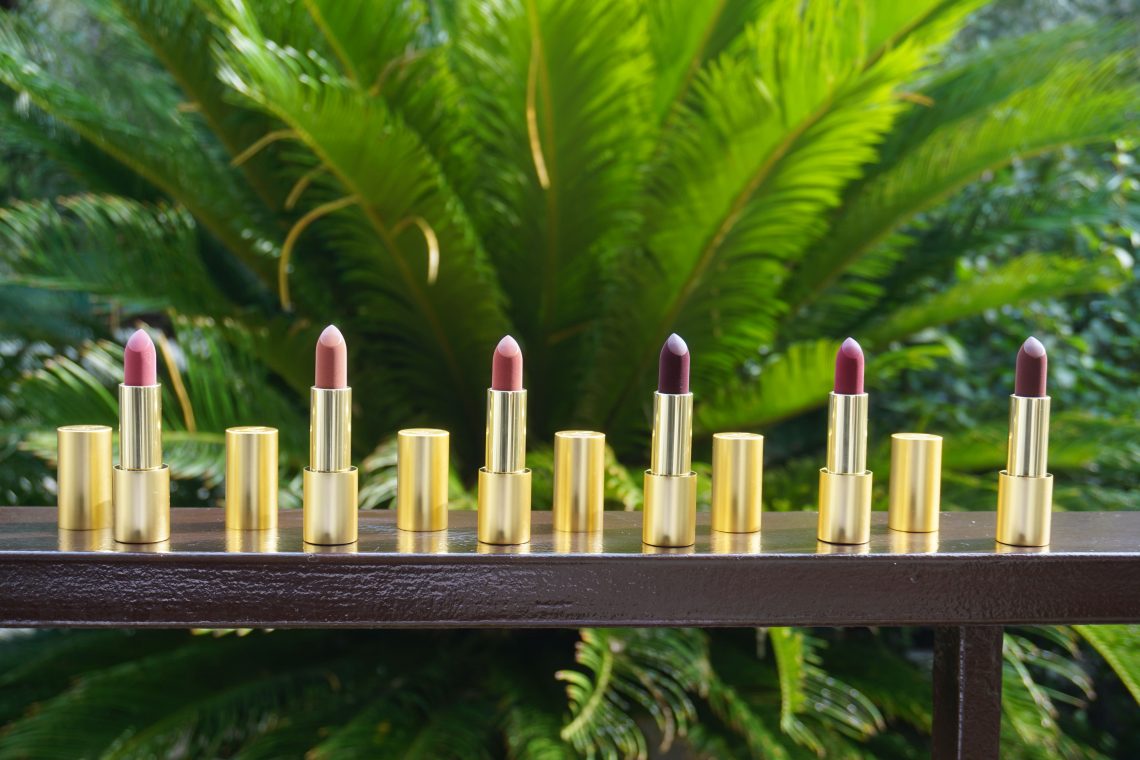 Lisa Eldridge New Velvet Lipsticks – November 2019
Hello there! There is something special for you today on my blog! Pictures of all the new True Velvet lipsticks by Lisa Eldridge! This is the third time she launches new lipsticks, after the red collection and the pink collection. I could not help buying them all. And I did not regret it!
EDIT NOTE: You can find more about the new 2020 Lisa Eldridge collection here!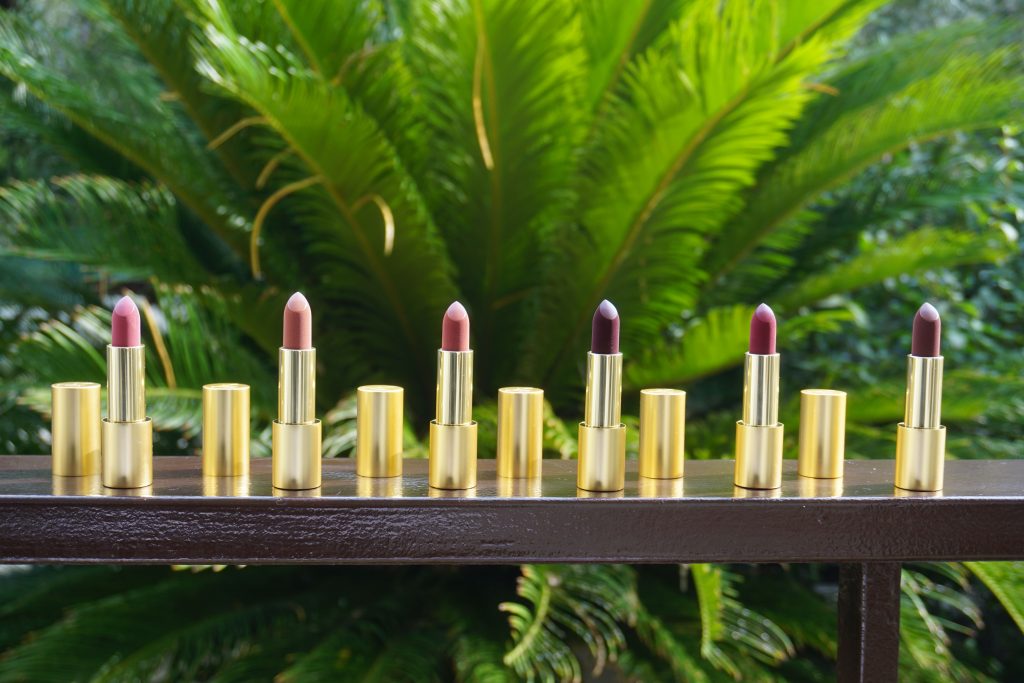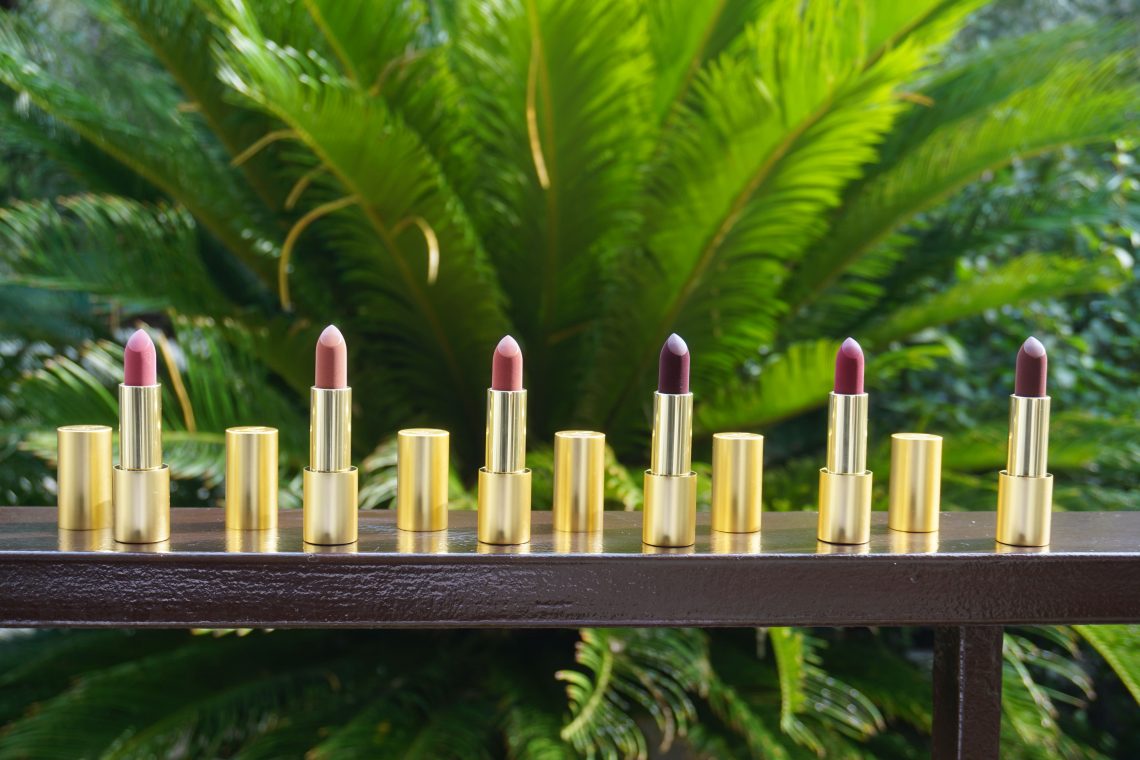 Now, let me explain my thoughts when I saw the shades for the first time. Firstly, I don't like nude lipsticks on me, especially for going out. It makes me look like I have lost my lips, and I really like my lips, I want them there, where they are! Secondly, I am not a very big fan of very dark colours. So, even though I anticipated the new launch, I was scared at the same time. Thankfully, I trusted my gut feeling that told me I should by them all, and I was not wrong! In fact, the lipsticks I was worried about the most, are the easiest to wear; the nudes are perfect for everyday, and the darks are extremely versatile! In the pictures below I wore only lipsticks without any lipliner or another colour underneath. Let me show you…
Velvet Fawn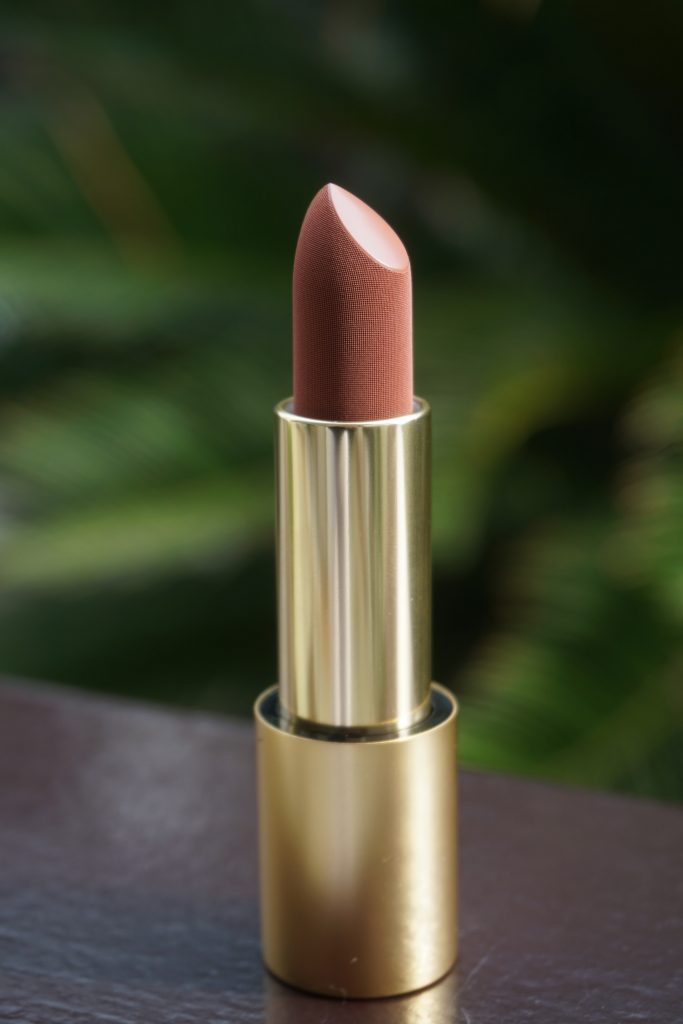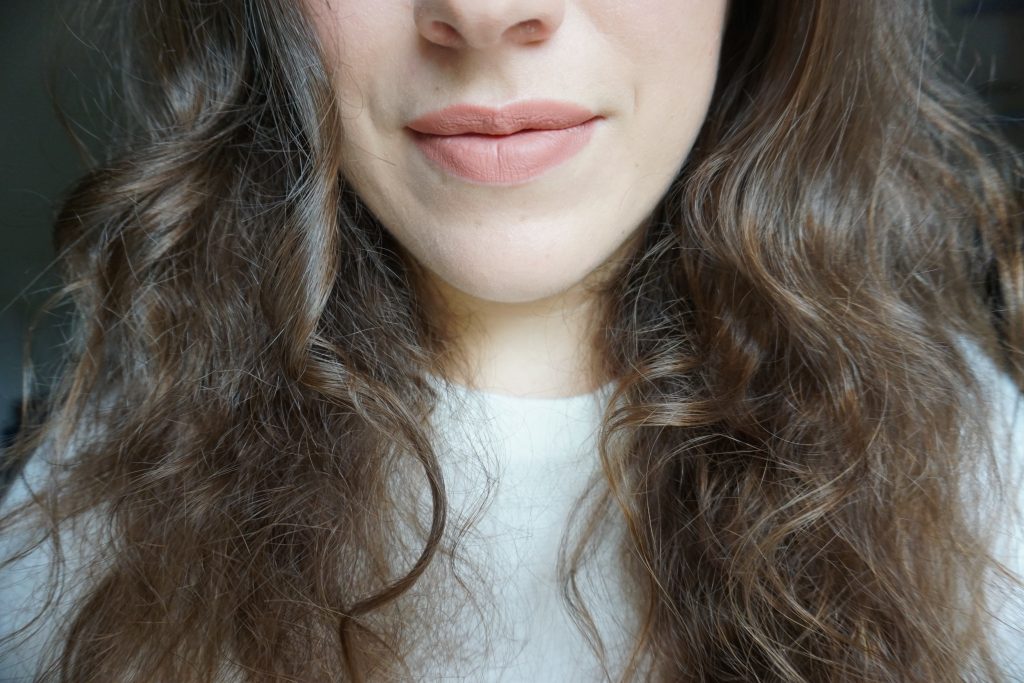 Velvet Fawn is a perfect nude lipstick, it is sweet and discreet. I always think of Bambi when I look at it! It has a dusty pink undertone. Even though I don't own the product I am going to mention, it reminds me of Dusk blush by Glossier, they seem to be matching colours, at least in the pictures. I really like Velvet Fawn on my pale, winter skin. It's perfect for daywear and for work. I saw on Instagram people applying it as a blush as well, and I think it is a perfect idea, especially if you are in a hurry or if you are doing your makeup in a taxi and you want as few products as possible with you.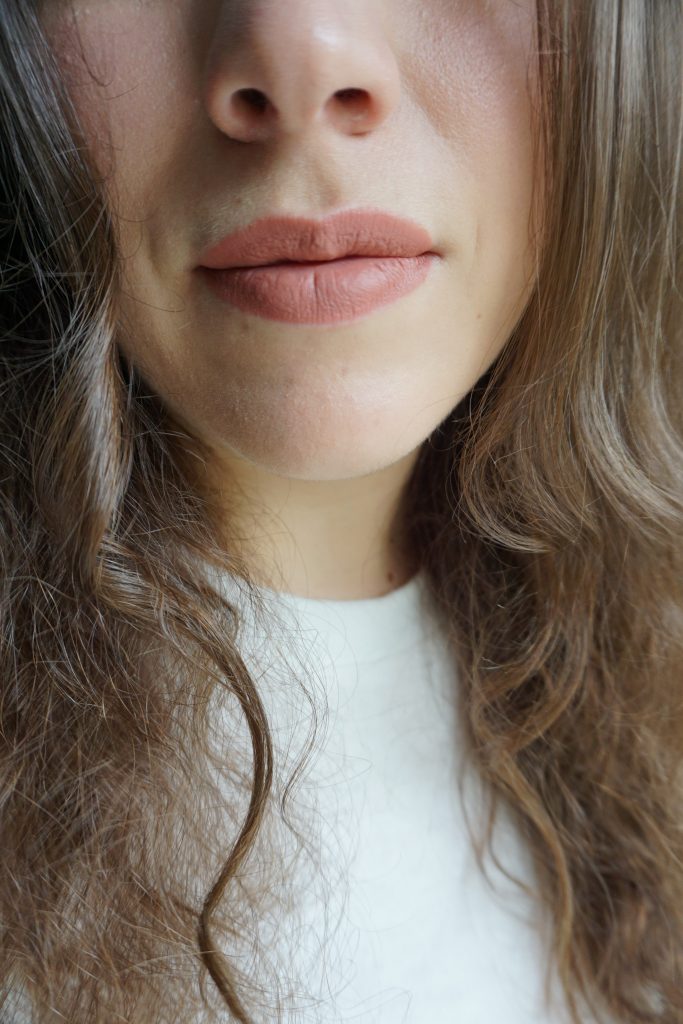 Velvet Muse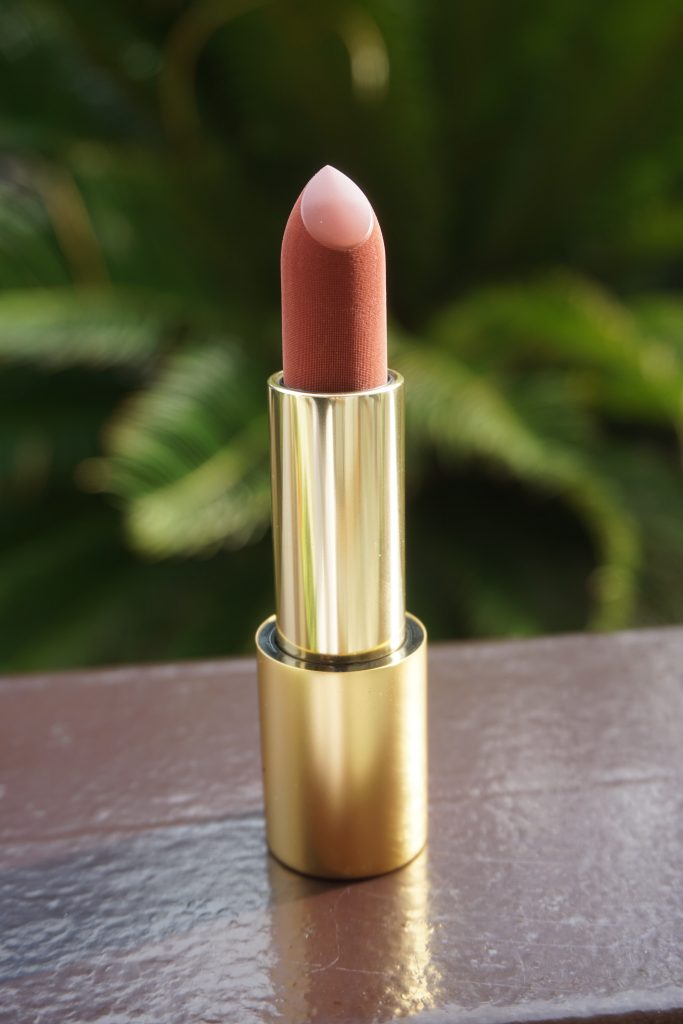 Velvet Muse has the closest colour to my natural lip colour. I'd say that they are the same, but my lips have more of a blue undertone, whereas Velvet Muse has more terracotta undertones. Velvet Muse is a perfect colour for natural looking lips and perfect for the office. It is more defining to the lips compared to Velvet Fawn, still discreet and beautiful, and I imagine this could be a nude lipstick for skin tones darker than mine.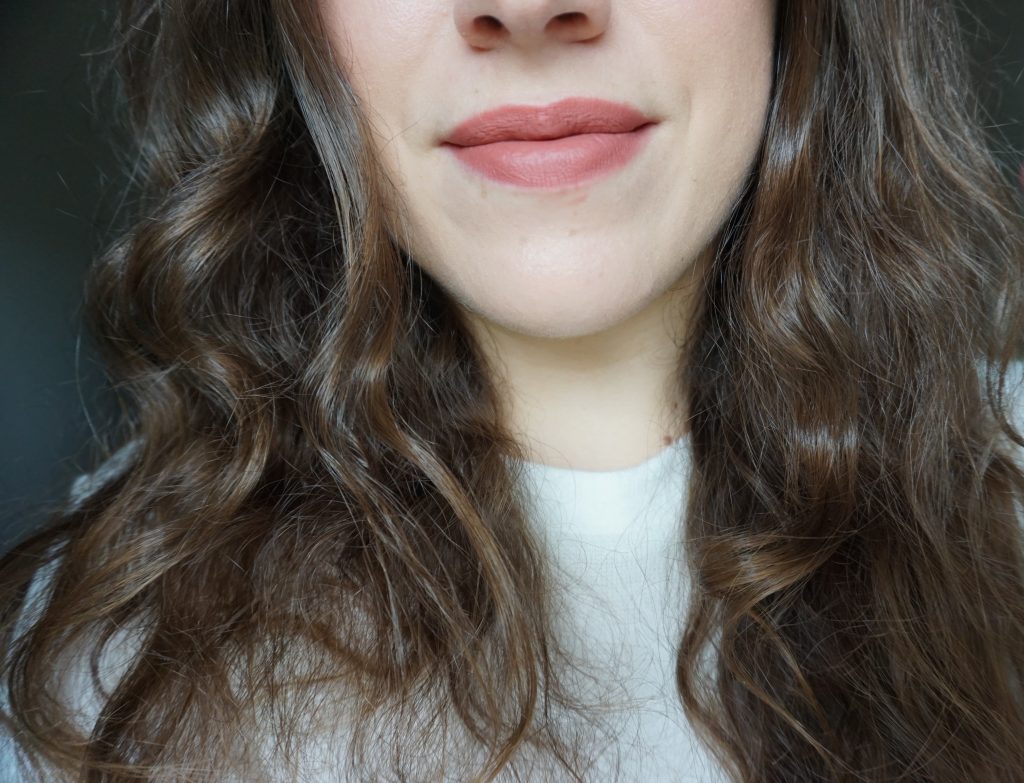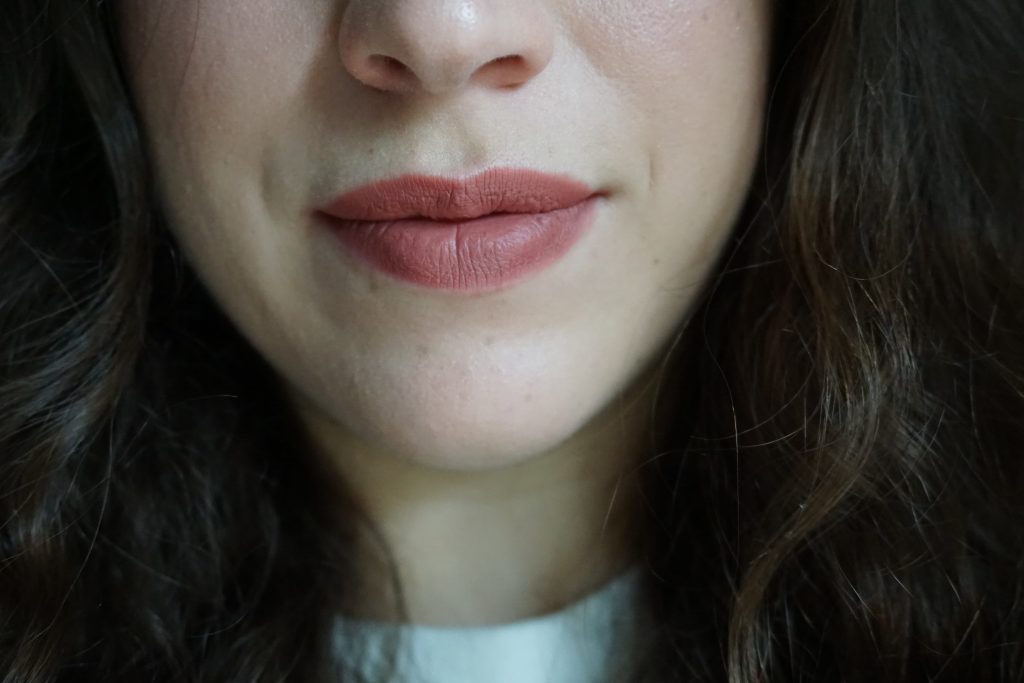 Velvet Beauty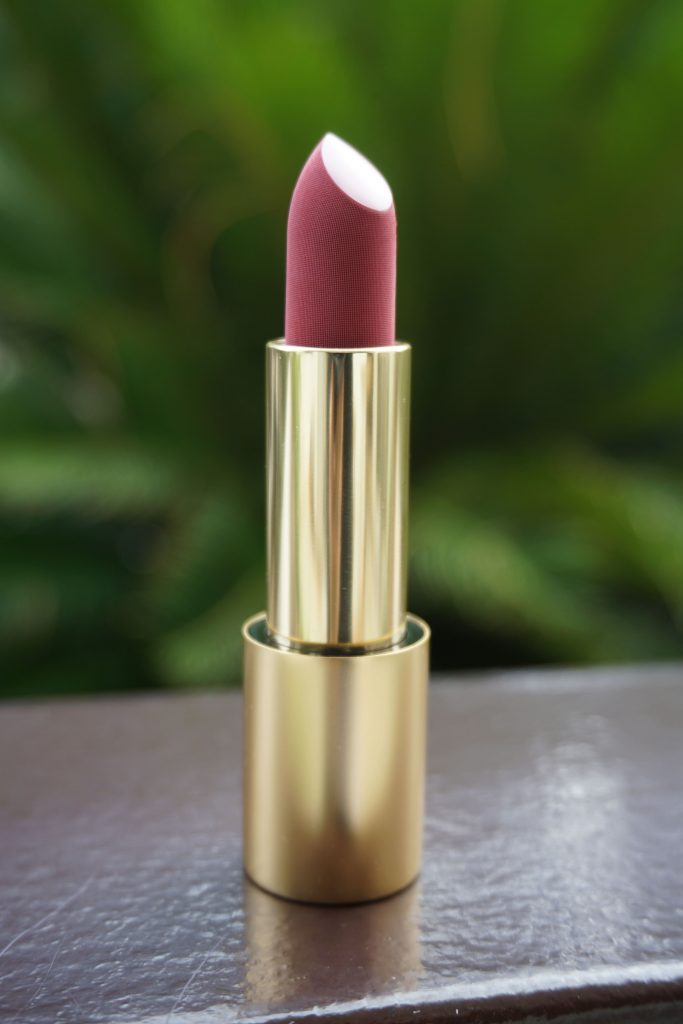 Velvet Beauty is the most perfect pink to me! It's elegant, sweet, feminine, it makes its presence known, but not loud. Well, since I compared Velvet Fawn to Bambi, this one would be Sleeping Beauty, or Princess Aurora, if it were a Disney character. It's got a certain luminosity in it, and I seriously consider wearing it on my wedding day!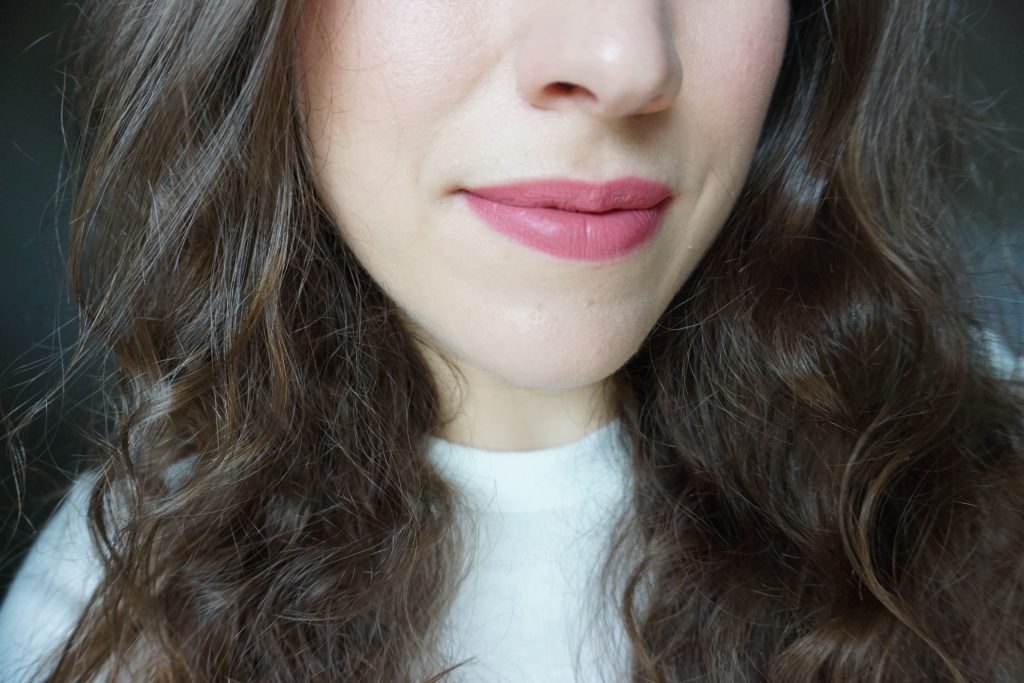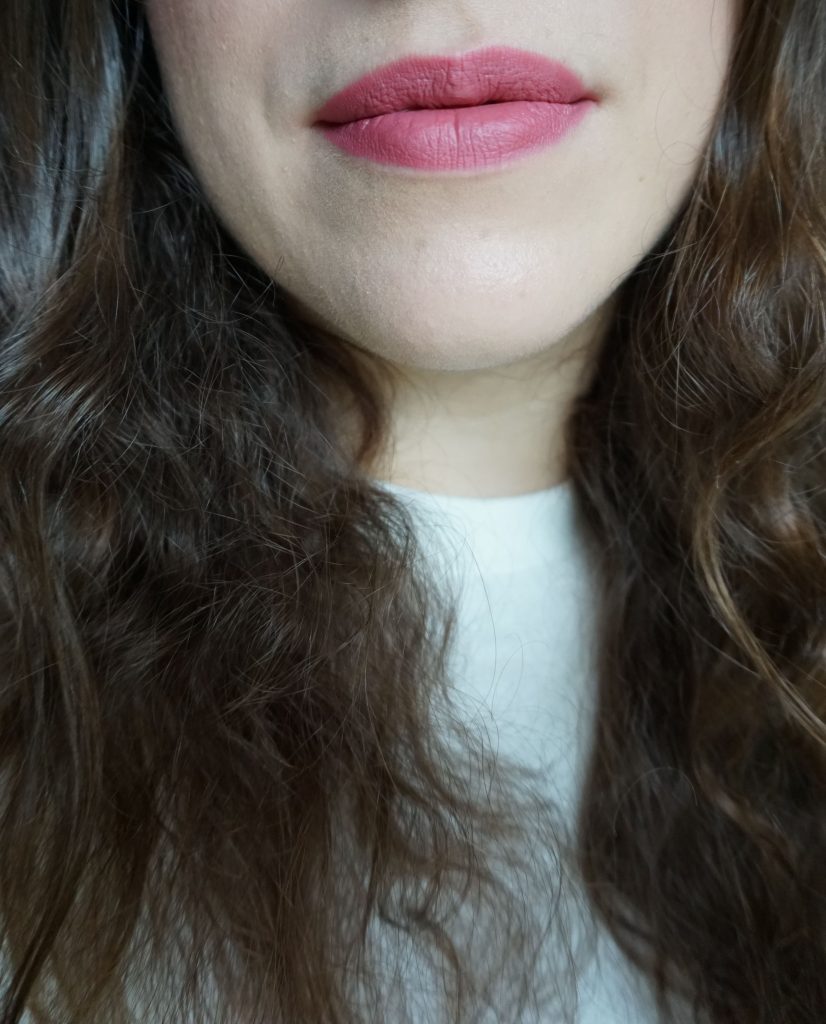 Velvet Myth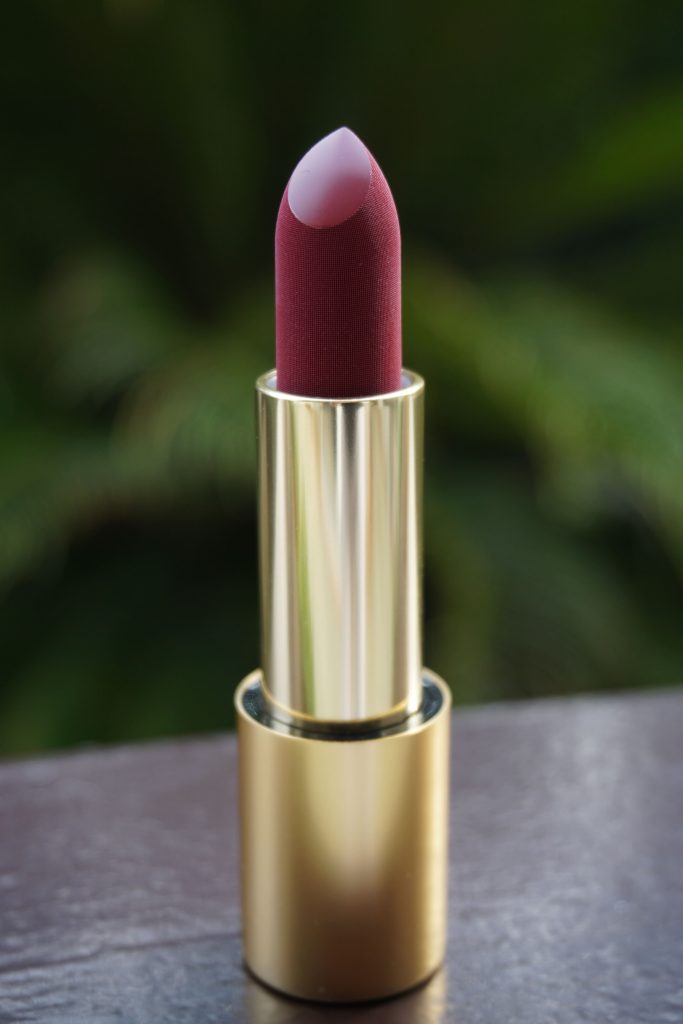 Velvet Myth is one of my favourites of this launch. It is luminous, in certain lights it looks more red, in others it looks more raspberry. The luminosity is very nice because even though I have applied only one colour, as the light hits my lips, the centre part looks lighter, so you get a natural gradient colour on your lips, and I think that it is most obvious with this lipstick compared to the rest of the line. I think Velvet Myth is a very seductive colour. It is more discreet than a true red like Velvet Ribbon, but it makes an impression of a bold lip colour.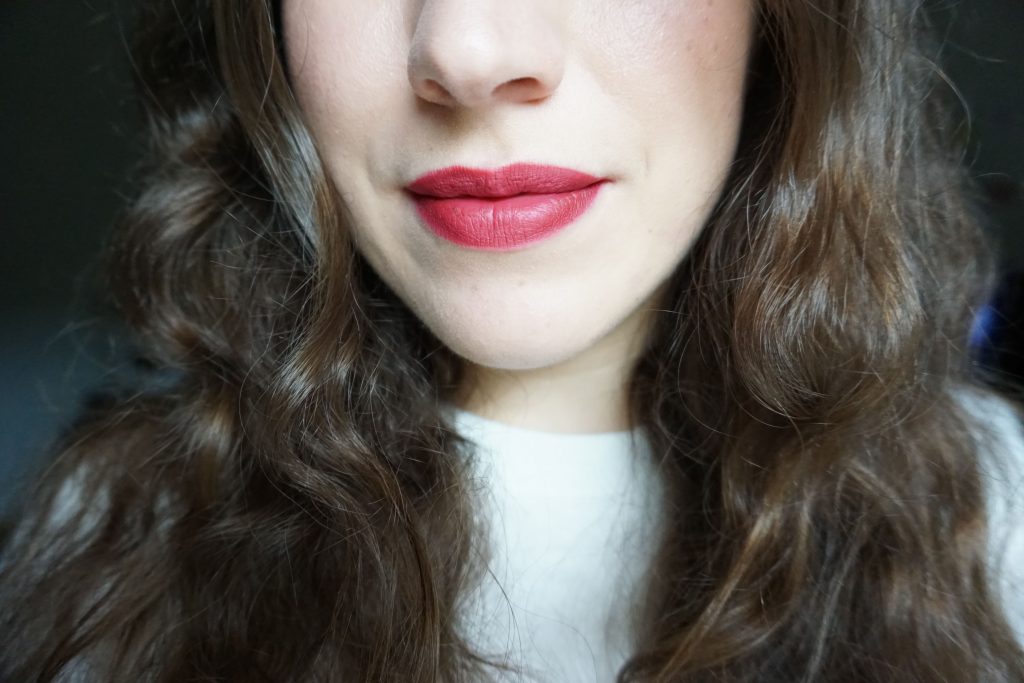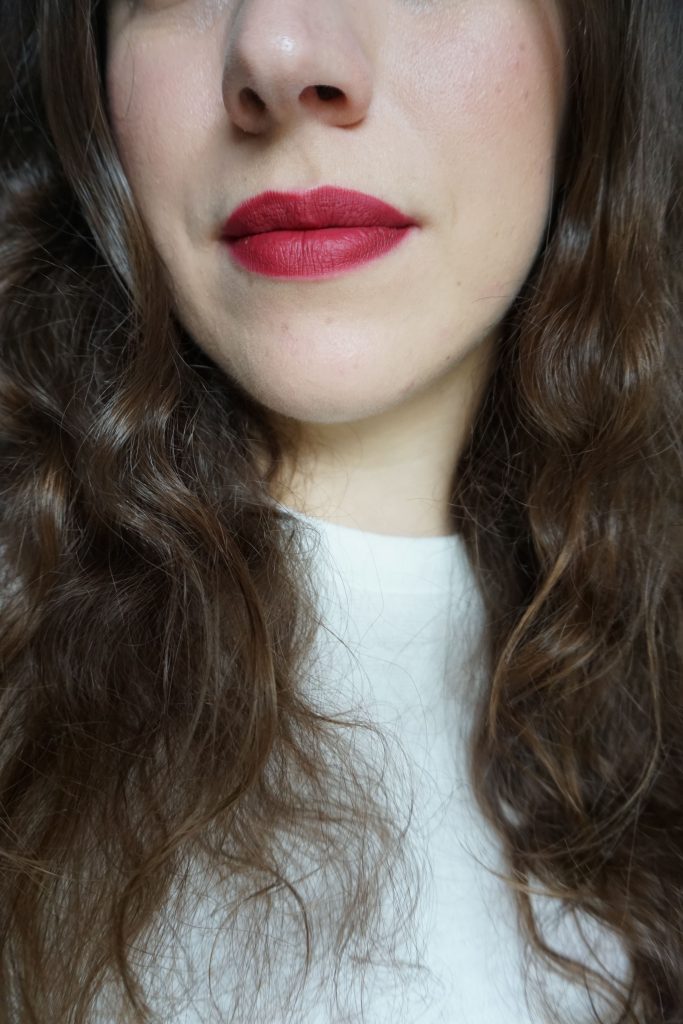 Velvet Decade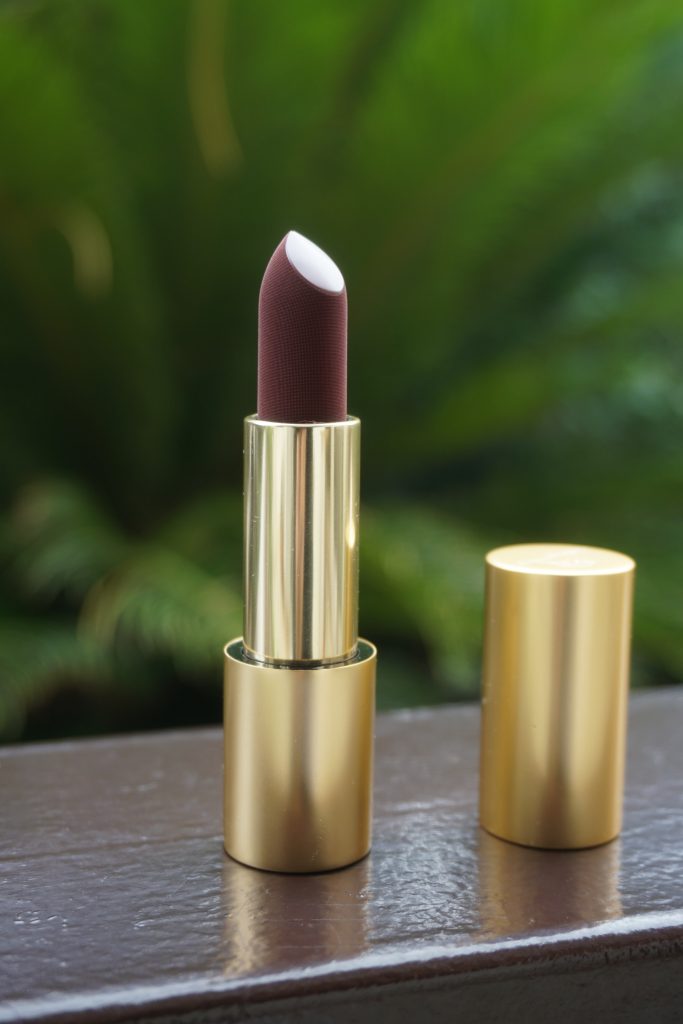 Velvet Decade is a very nostalgic colour to me! I remember my sister had a Liposan balm which had a similar colour, and I think it was marketed as a Cocoa shade. Now my right-side brain told me it it was a very provoking colour and that made me hesitant. However, deeply I knew I wanted it, at least to give it a try, and I can actually say that it is the one that might get the most use, because of its versatility! When you wear it as a stain, padded on the lips, it looks so natural, like Velvet Muse. Also, I think that when lipsticks are worn stained, they are more long lasting.
Stained: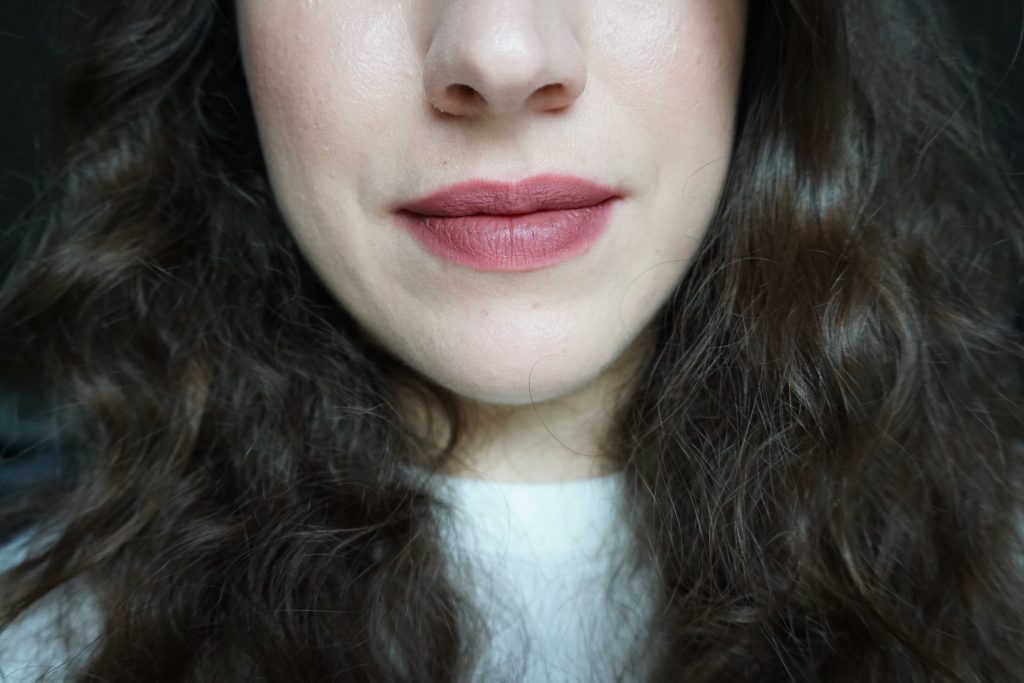 Full on: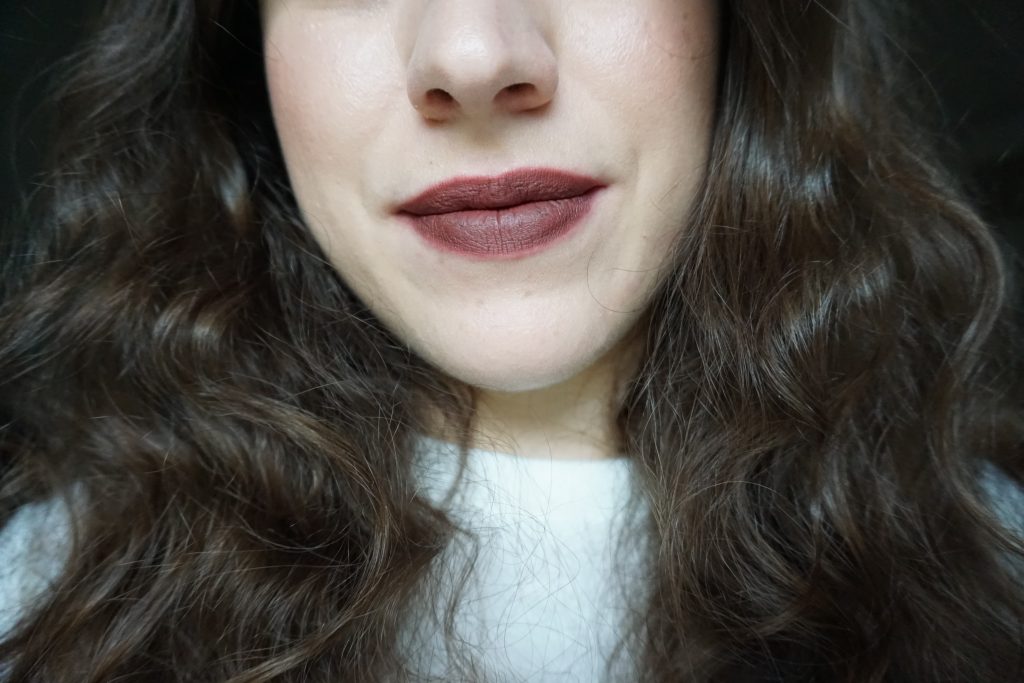 I have to say I really enjoy wearing it full on as well! I find that the undertones of Velvet Decade are rather playful. There is some red peeking through, some orange. I would say it is a maroon-burgundy colour. The fact that I am a brunette and its maroon side matches my hair, makes Burgundy pop, especially around the edges which I wore more diffused rather than precise.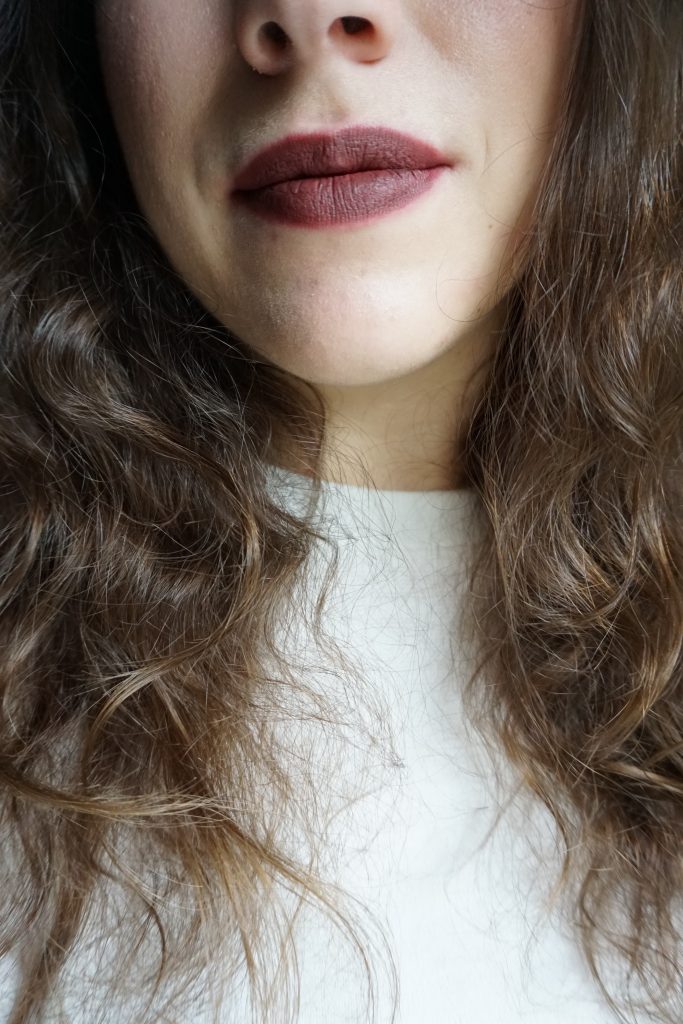 Velvet Midnight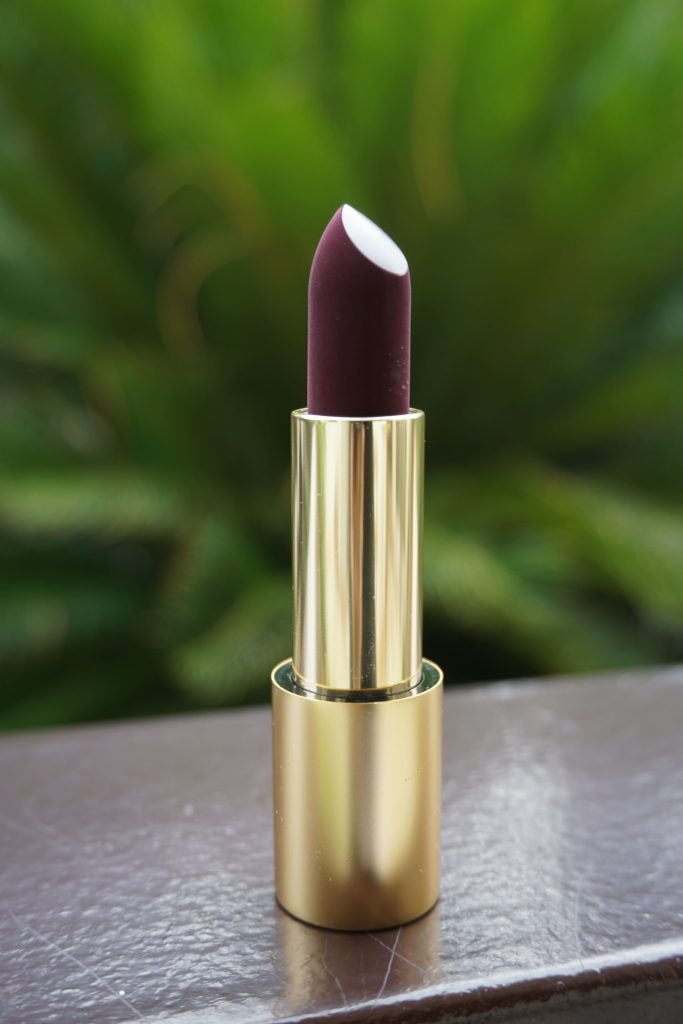 Now, unto the scariest lipstick of them all! Velvet Midnight! Do not worry my friends, you can stain your lips with it for a berry look, you can make it look more mauve by adding in gradually and blending with your finger or a brush, or go full on vamp. All ways are special and each has their own beauty. In addition, you can wear this lipstick at work and then add on more for going out at night. Moreover…There are more creative uses for it! See the next section!
Stained – Berry colour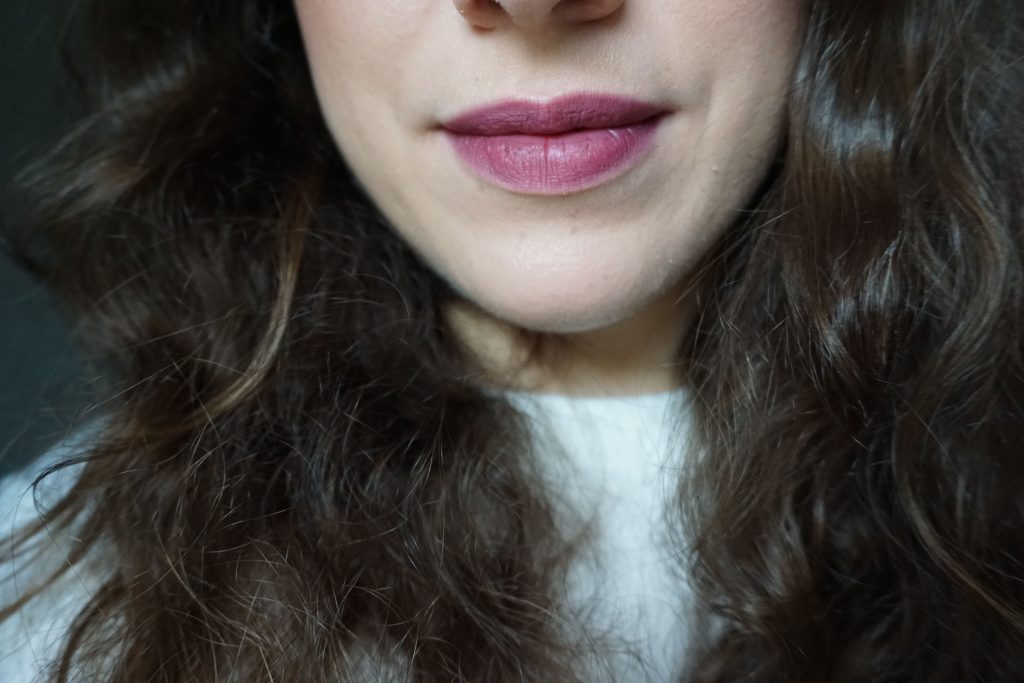 More stained and blended with a fluffy brush –
Mauve/Aubergine colour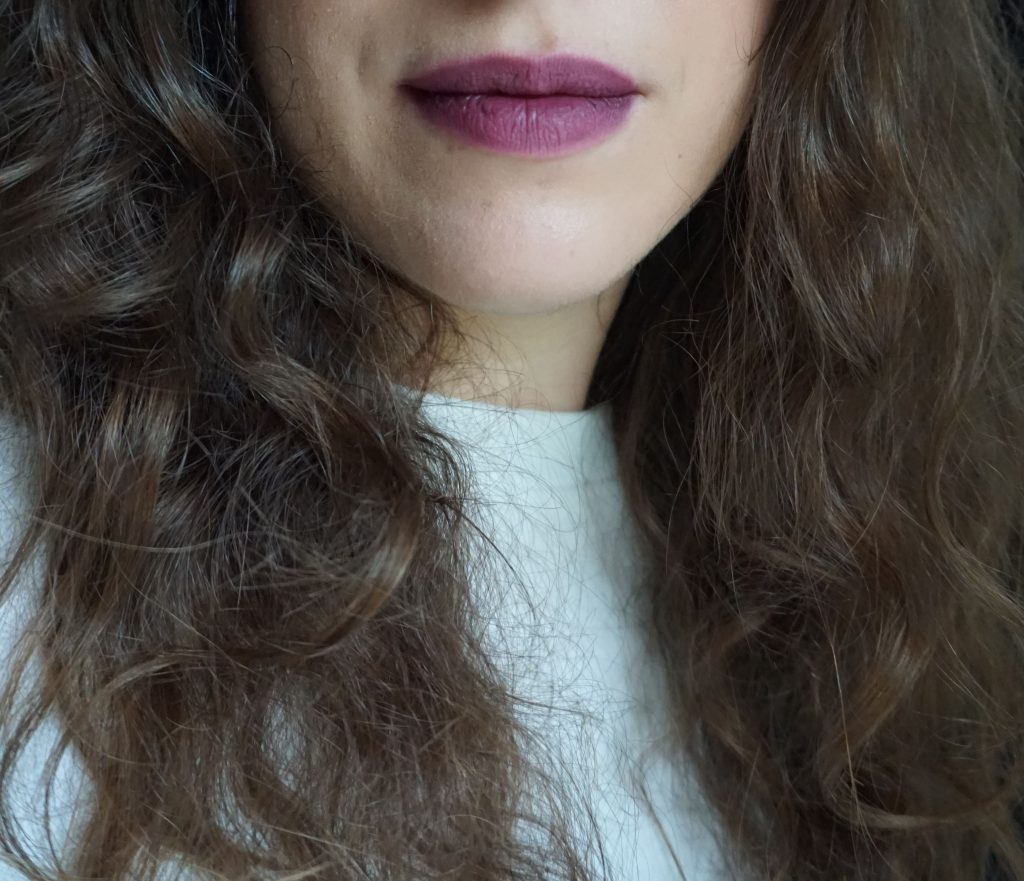 Full-on vamp: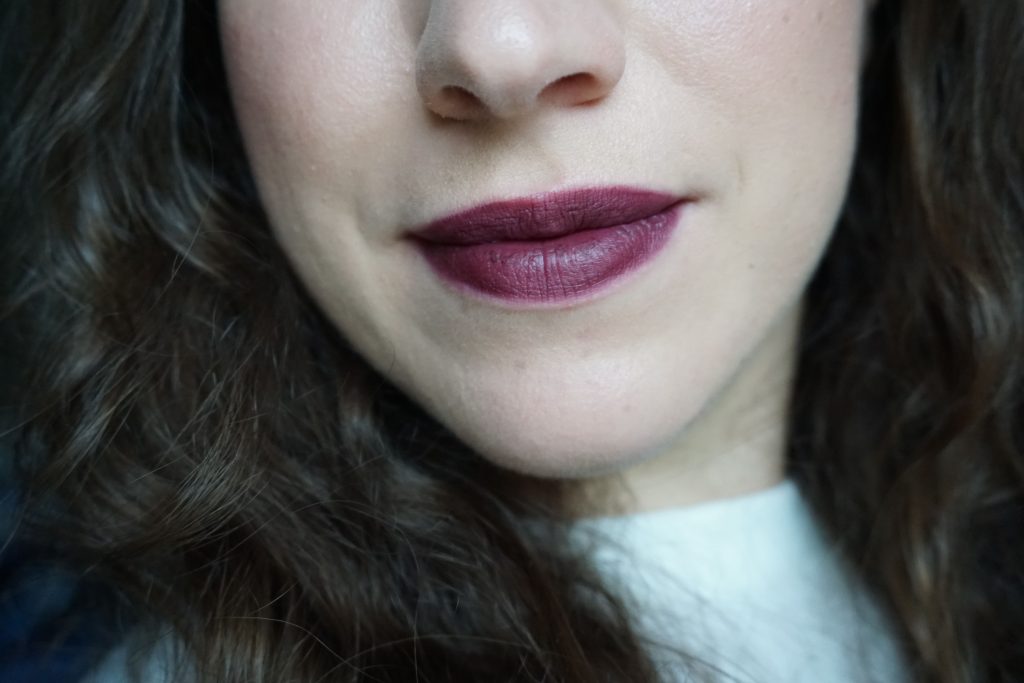 Creative uses
On Instagram, you might have seen wearing the true velvet lipsticks have many creative uses, as a stain or as a blush, apart from the traditional full-on lipstick application, as well as mixing colours, wearing ombre lips or sculpted lips. I am here to add two more ways to the party!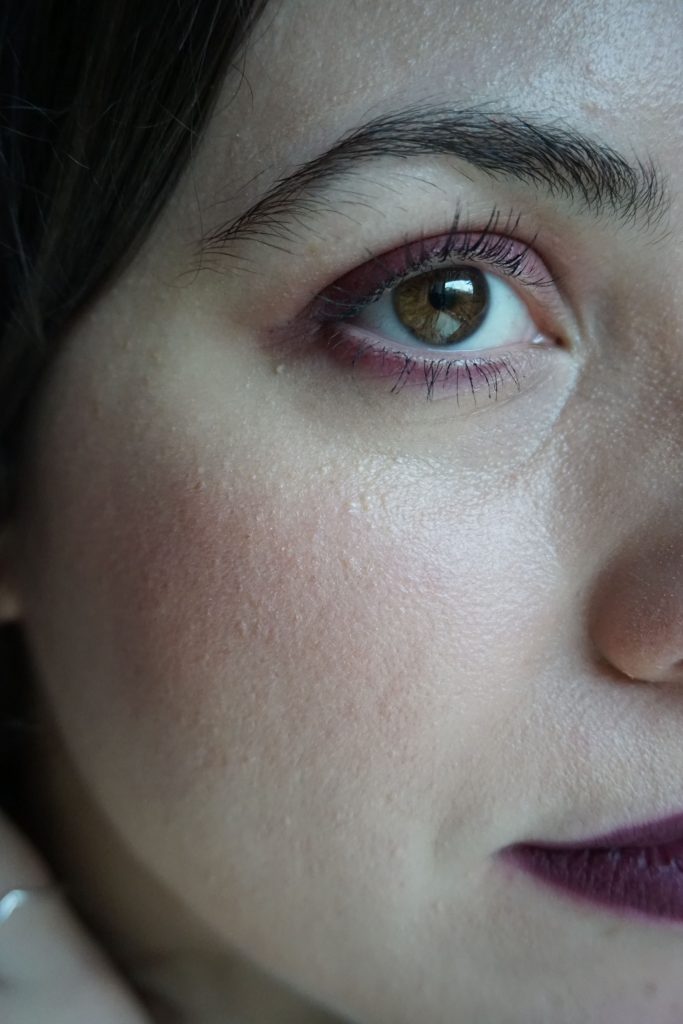 I heard that a burgundy liner is a trend now. Well, then, why not take an eyeliner brush and wear Velvet Midnight as an eyeliner? Or eyeshadow? As you can see, you need the slightest amount to make an impact because this colour is so pigmented, therefore you don't need a lot of product, which perhaps due to its creaminess would otherwise be uncomfortable to the eyes. You can also wear it as a diffused eyeshadow, but for this I prefer Velvet Decade!
Take a fluffy brush, and Velvet Decade and wear it as an eyeshadow! It gives a nice subtle wine colour on the eyes. I told you, these dark colours are so versatile!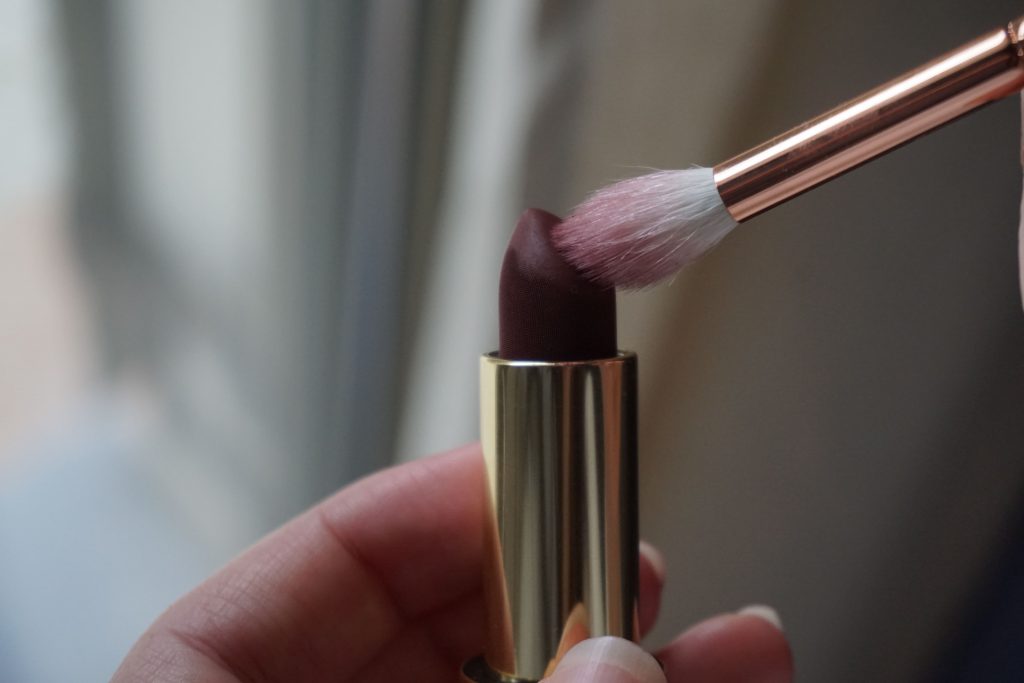 Lisa Eldridge Make Up Bag – Winter 2019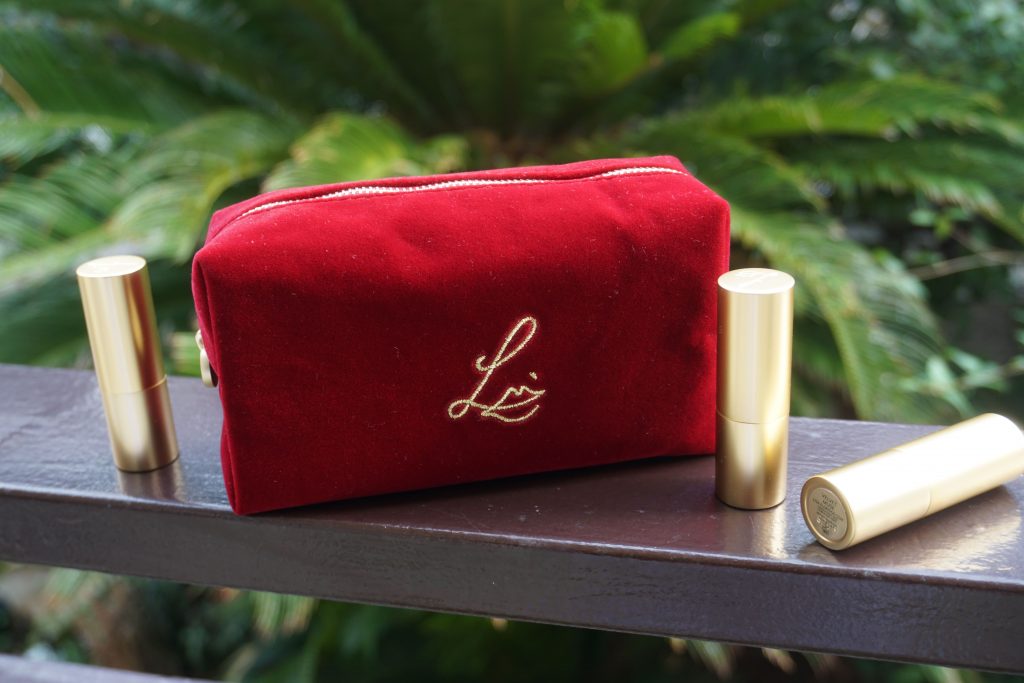 Finally, I could not leave out this amazing luxurious makeup bag of this launch. It not only feels luxurious; it is luxurious. It is plush and it has an amazing cherry colour. Again velvet, to match the velvet texture of the lipsticks.
Have you tried any Lisa Eldridge true velvet lipsticks? Which one did you like the best?
xo, Helen