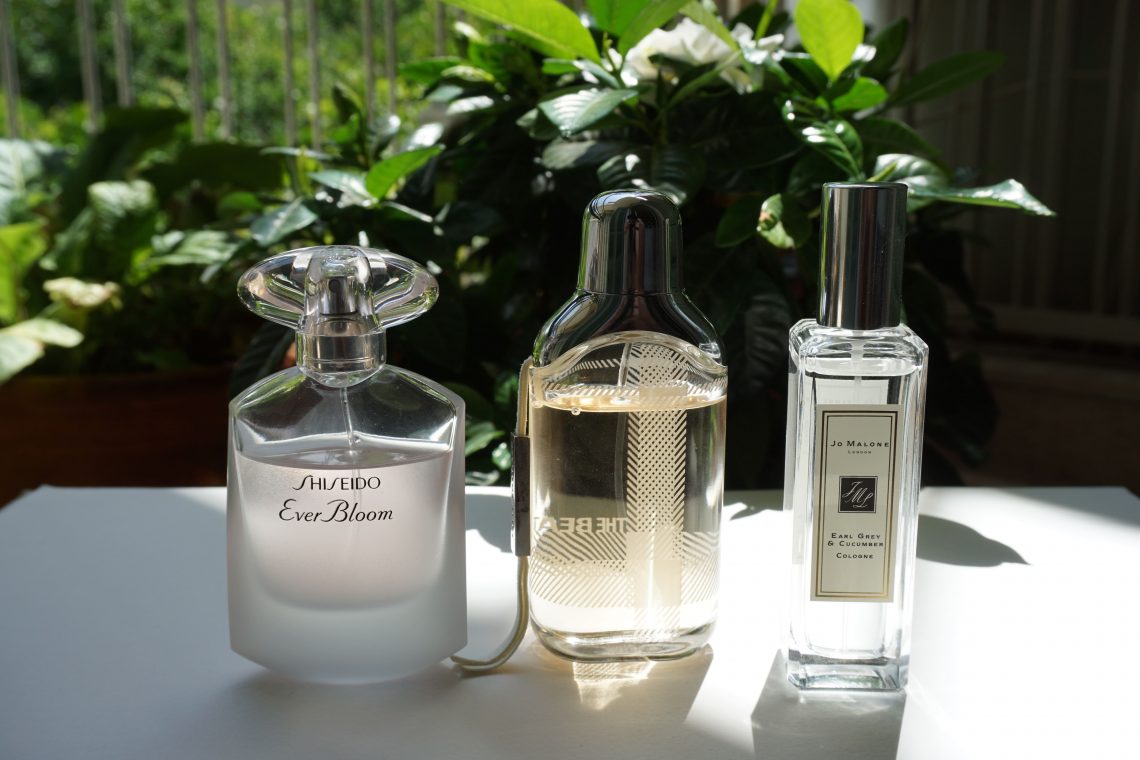 How to find your perfect perfume
How many times have you bought a perfume just to discover you don't like it, and later passed it onto a family member? Been there, done that, and learnt my lessons (even though the family member is still very pleased with it). So, today I am going to talk about how to find your perfect perfume.

Why is it so hard to choose a perfume?
Buying based on reviews only. Seeing a famous perfume on sale and saying "I'm buying it!" without ever having smelt it, is not the way to go. Unlike eyeshadows and lipsticks where you can see swatches online, you have to smell what you are buying and decide. How the scent makes you feel and whether you actually like it is a matter of personal preference.
Even in store, our noses get confused after smelling too many perfumes. Even if you go to the store and smell a few fragrances, your brain gets kind of confused. On top of it, you have to remember which one you liked and which ones you did not, and then, after a few minutes pass by, the perfume starts smelling different, and you say "oh now I like it" – but then the lady next to you just spritzed a different perfume everywhere and the whole place now is just made to confuse your nose!
The perfume changes on you! Skin's chemistry with the perfume makes it smell different on every person, and that is not the only reason. Perfumes consist of a mix of liquids/notes with different evaporation points. When the most volatile note evaporates, another mixture of notes gets revealed.
How to find your perfect perfume
While in store have a sniff of a few perfumes. You might have heard of a perfume from your favourite blogger. Why not try it on when you happen to be in the mall? You can form your own opinion this way. Also you can try other perfumes that you find interesting. Just keep it limited to a few items, there is no rush to buy a perfume.
Use your samples! When you are buying a magazine that offers some samples, do not throw them away! Spritz it the next day you'll go out for coffee. You might find yourself sniffing your shoulders thinking "oh, finally, a perfume that I like!". In fact I like mini perfumes and samples so much that I have done a whole post dedicated to them.
Use the web to find similar perfumes to the ones you already like. I really like to use Fragrantica, a large database for perfumes. In a perfume's page there is a section that says "People who liked this also liked". Using the notes analysis of the perfume, you might get an idea of what perfume is good to try next time you visit the physical store. I have also found that there common notes in the perfumes of the same brand, so maybe looking into other perfumes of the same brand as your favourite one is a good idea.
Extra Tips
Do not be pressured into buying a perfume because of the salesperson. This is their job, although I think that selling products should not put any pressure on the consumer.
Do not buy a perfume 5 minutes after you've spritzed it on. As stated before, the fragrance of a perfume develops after application. It has to do with the top, middle and heart notes. So, try it, go on with the rest your day, and before you go to bed you will have a more comprehensive idea of whether you like it or not.
When unsure, buy the smallest quantity. When you are unsure about a perfume, but you want to go ahead and buy it anyway, I suggest that you get the smallest quantity available, even though the bigger bottles will probably appear to have a better value for money. If you don't like the perfume you won't have spent a fortune, and if you do, you can buy the largest bottle offered after you finish the one you bought, and start saving then.
I hope this was helpful!
xo, Helen